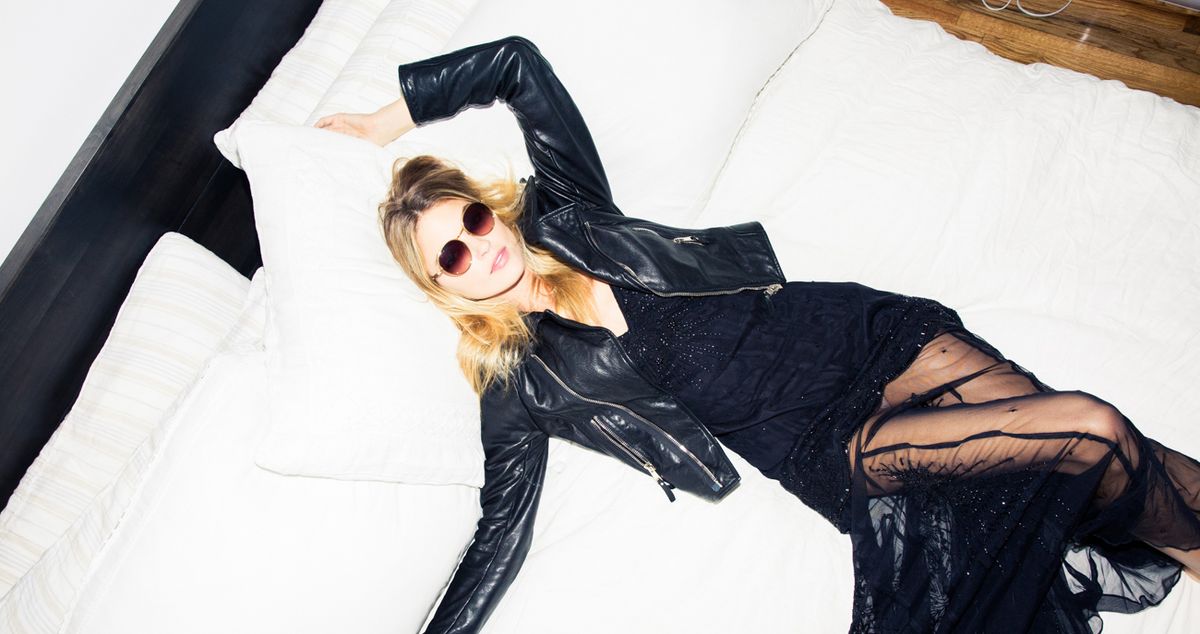 Fashion
The Snapchat accounts you need to follow to feel like you're there.
Those who've attended FWs of the NY, L, P and M variety know the backstage burnout is real. From sidestepping ear-wired PR teams, to small talk yelled over insert-next-big-DJ-here's bone-shaking bass, to evading the veritable stampede of fur coats and Fiji bottles that ensues when doors open, being a fashion week attendee is a full-time job.   
Our life hack for getting the goods without getting out of bed? Snapchat. Never mind the nudes (or the fact that "snaps" still remind us of summer-camp accolades—there's a metaphor in there somewhere)—snap stories have become the best way to score a backstage pass to all the goings-on from the POVs of our favorite fashion characters, from the bloggers to the models to the socialites.  
Here's our guide to pretending you attended fashion week without actually leaving your snuggle cocoon (what're those 'jamas, Margiela?).
---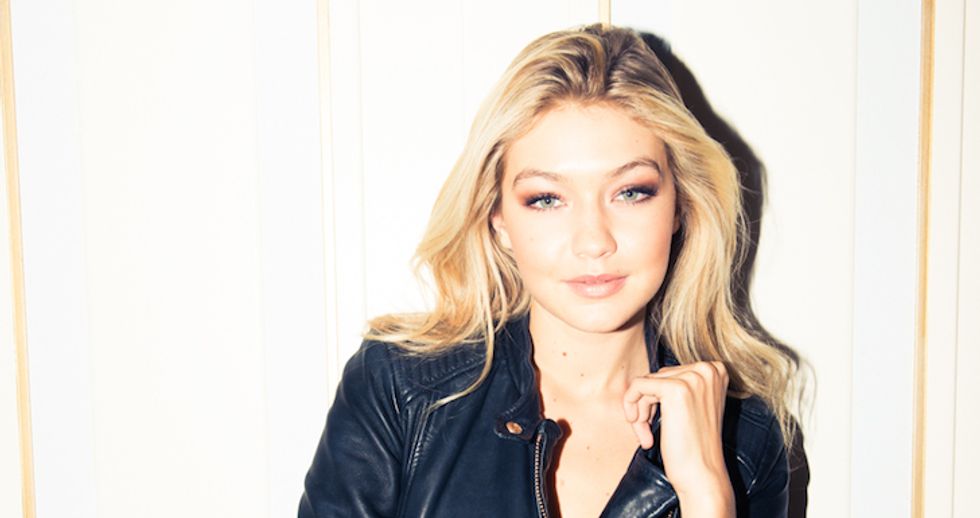 As if seeing them in all their leggy, spray-tanned glory in the New York Times the morning after isn't enough, you need to torture yourself with real-time doe-eyes and camera-kisses, don't you? Watch them twirl about backstage with nary a care for the $15,000 second skin they've been shrink-wrapped into, hold platonic hands with the squad-du-moment, clutch the mascara/facial mist/teeth whitening strips they've been paid to subtly promote, and inevitably document their post-show grass-fed burger, all dressed with emojis.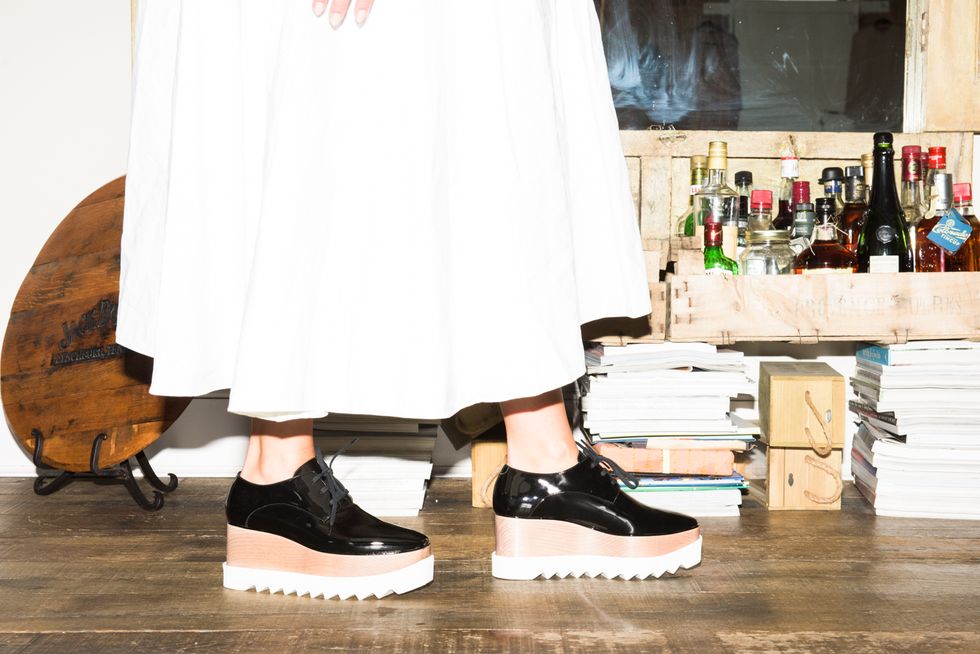 Some may have been late to the party, but now they're eager pop bottles at Maison du Snapchat—even if that means passing the takeover torch (an iPhone 6 Plus, natch) to a millennial supermodel, like Gigi Hadid for Tommy Hilfiger. Follow the narrative arc of a collection being brought to life (Coles Notes: Close-ups of fabrics, hectic shots of the race to the finish, models models models, "HURRAY we did it!" a model covers the camera with a dainty hand, et fin).
Who To Follow
Burberry (@burberry), Mary Katrantzou (@marykatrantzou), Valentino (@maisonvalentino), Stella McCartney (@stellasnapping), Calvin Klein (@calvinklein), Alexander Wang (@alexanderwangny).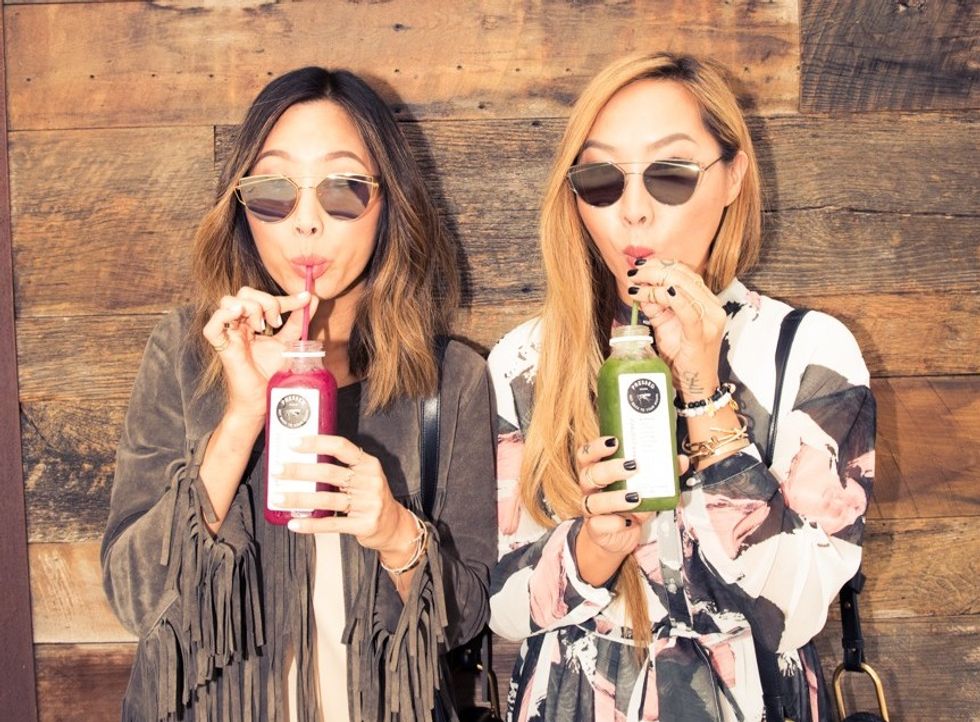 The best part of not physically attending Fashion Week? Not having to pick out five unmatched-just-so outfits with a pinch of pretention and a dash of "this old thing? I just borrowed it from a street vagrant on Greenwich." Follow the blogger/influencer set for daily wardrobe inspiration to sassily judge from the comfort of your couch, as well as a few requisite off-brand nighttime updates after a few after-party cocktails. Snaps or it didn't happen.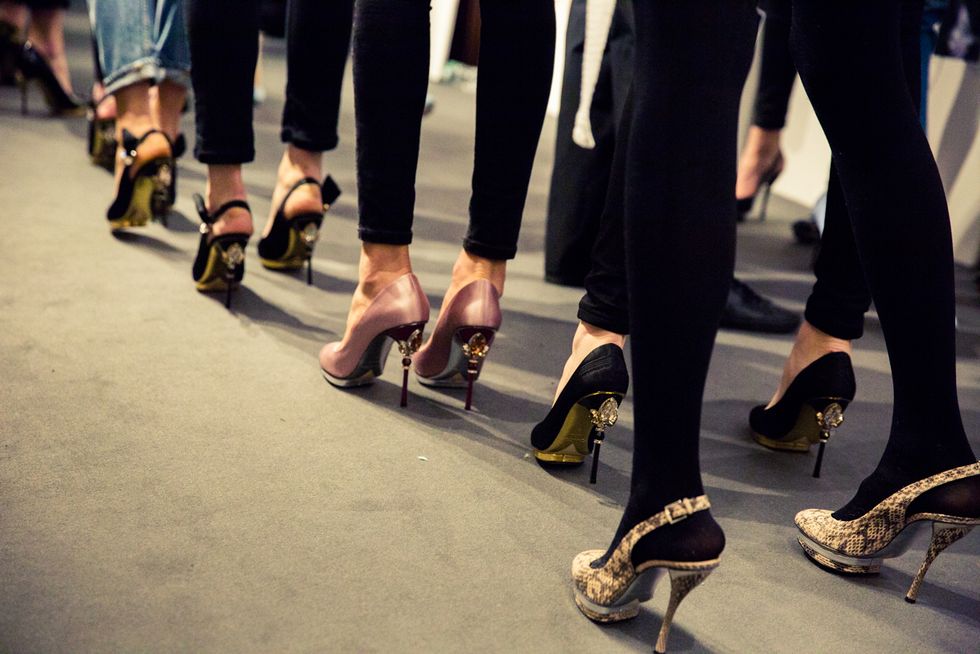 Rife with PG puns and alliterative descriptions, these outlets are the place to go for objective FW coverage, clever captioning, and fly-on-the-wall access to all the goings-on backstage.
Who to Follow
W Magazine (@wmagazine), Vogue (@voguemagazine), Who What Wear (@whowhatwear.com), Moda Operandi (@modaoperandi), and (duh), The Coveteur (@thecoveteur... DO IT NOW).
The
— Socialites & Celebrities —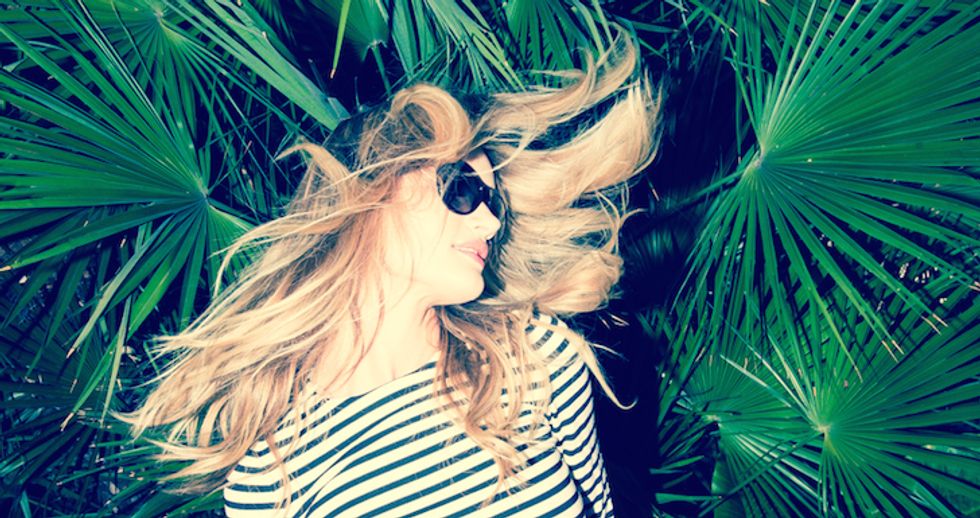 ICYMI the Kardiashi-klan's all-white, spot-lit entrance to the little-known—underground, really—Yeezy Season 3 show in flurry of bronzer and shearling and strategic hits of bedazzled underboob, the ladies know how to make an entrance. But the socialite's Fashion Week experience is best served self-art directed (and un-publicist-censored). Watch these FW regulars cheer on their celebrity-turned-designer pals from the sidelines, document just how fast they can change hair colors, and occasionally snap their seating chart proximity to "Anna Winter."
Who To Follow
Rihanna (@Rihanna), Kylie Jenner (@KylizzlMyNizzl), Alexa Chung (@chungalexa), Rosie Huntington-Whiteley (@rosiehw), Vic Mensa (@VicSaveMoney), Amber Rose (@reallyamberrose).