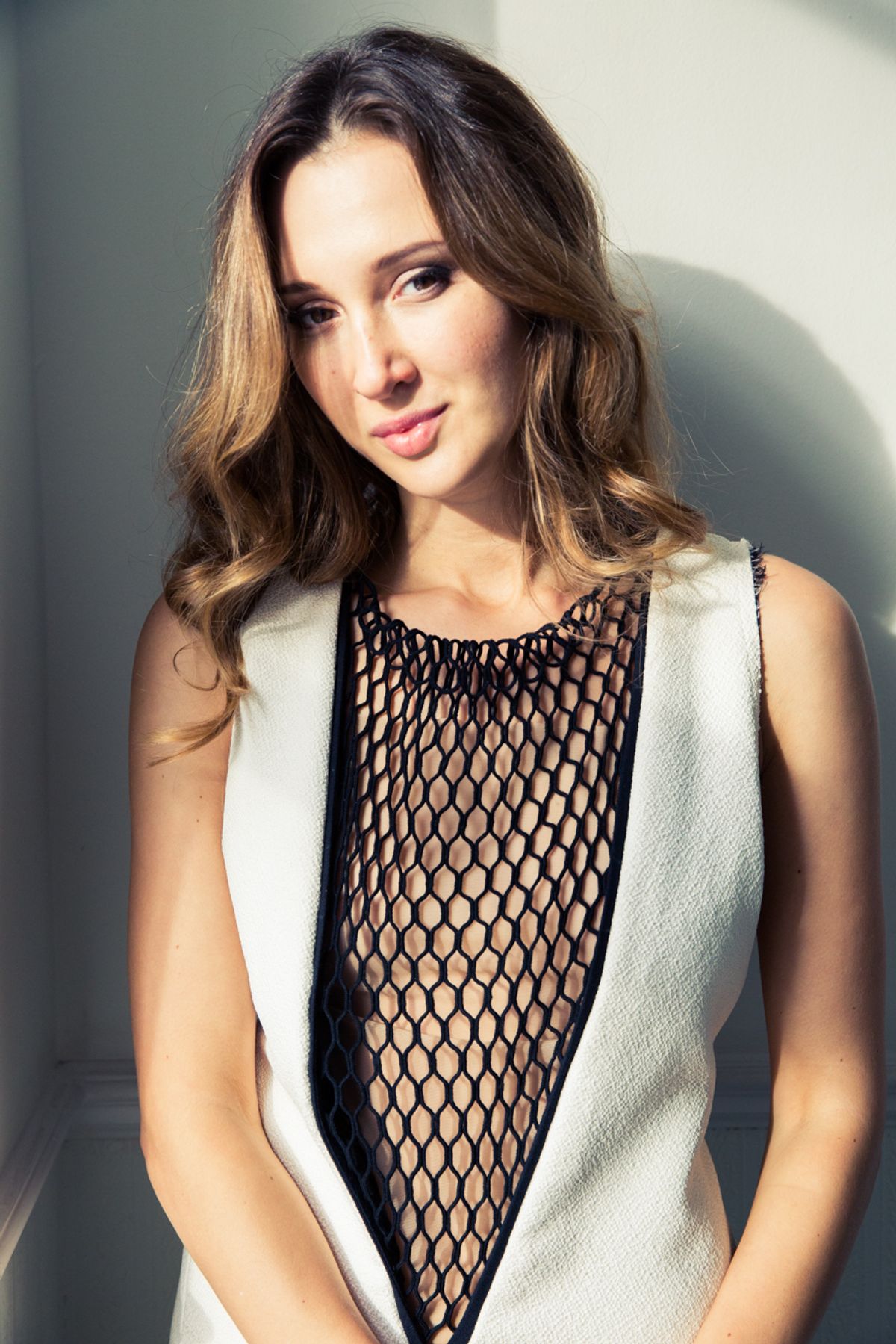 Closet
Art Entrepreneur. London
Renée Rodenkirchen
Meagan Wilson
There's something about ties to the art world that seem to necessitate the daily dressing of those within it to employ a whole lot more whimsy—and actually pull it all off, too.
Samantha Boardman
,
Sandra Gering
,
Lisa Perry
and
Maria Brito
all back us up on this. And in the case of collector, curator and entrepreneur—her non-profit,
Baibakov Art Projects
in Moscow, aims to give a platform to Russian creatives—
Maria Baibakova
, that sentiment was never quite so accurate: the Vika Gazinskaya midi skirt she greeted us in more or less said it all. And as much as Baibakova, who splits her time amongst New York, London and her native Moscow, has a thing for pretty much anything (tastefully) playful and graphic, it's her Russian roots that
really
make near-constant appearances in her closet. Designers like Gazinskaya, Yana Jewelry, Olga
Vilshenko
, Candyshop Russia and Walk of Shame were all major mainstays. She makes room for the establishment, too, though: think
Fendi
pumps in every color under the sun, plenty of
Olympia Le-Tan
,
Saint Laurent
and
Céline
bags, and the most beautiful
Rodarte
gowns. Another running theme? Keepsakes and trinkets for Baibakova's picturesque Provence wedding, which popped not just throughout her closet, but her London flat (seconds from Portobello Market, BTW), too. From their wedding invitations (Ballets Russes was the theme—more on that later), to Baibakova's custom OLT bridal clutch (complete with the couple's wedding date), there was no shortage of mementos keeping the couple's big day front of mind. "It was incredibly important to me to engage as many women designers as possible in the process of creating the bespoke elements of my wedding," she explained as she walked us pulled through seemingly endless items out to share. Mission accomplished.