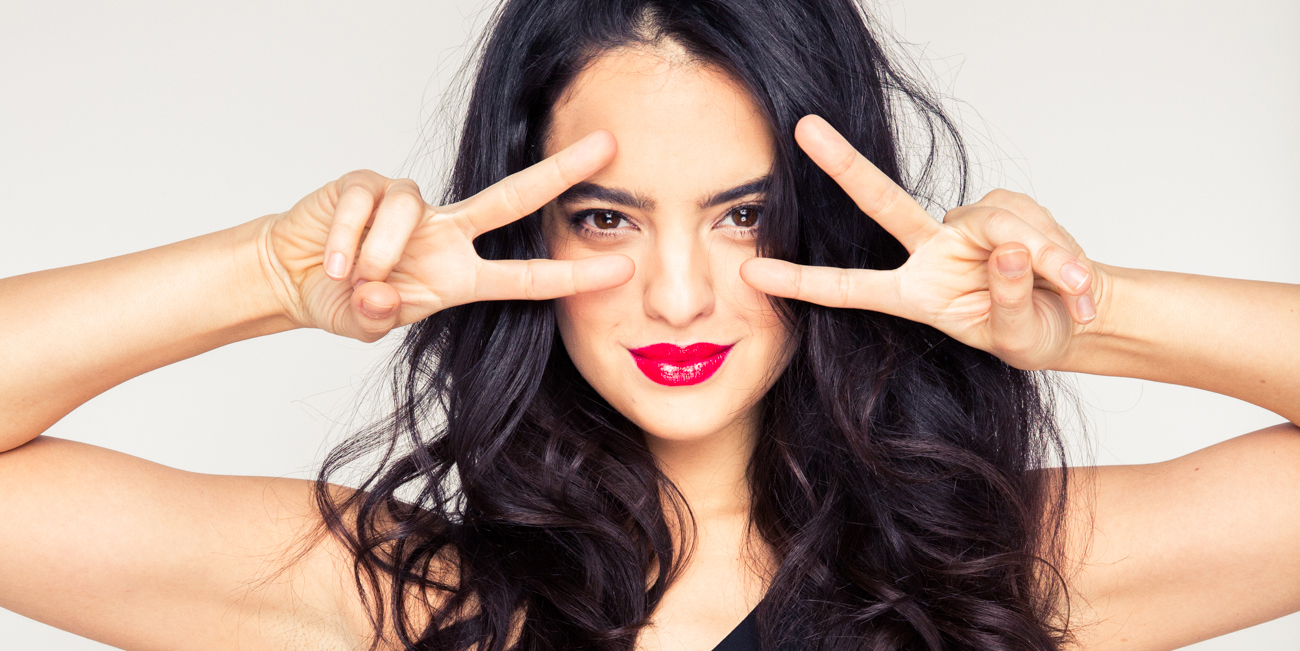 A Beauty Look That Will Make a No Frills Wedding Feel Glamorous
It's amazing what a good red lip can do.
This is us telling you not to let a courthouse wedding, or that casual nuptials-at-home-in-our-living-room go to waste. It might be no frills, but a candy-apple red lip is always (always) appropriate. And eye-catching. So there's that.
1. "Start with a smoothing primer, which creates a velvet finish on the skin and a smooth even canvas to maximize foundation."
2. "Apply Ultra HD Foundation all over the face, starting with the center and any area where there's redness or imperfections. Ultra HD Foundation is incredible because it's lightweight, but still has great coverage. To apply, tap where you need coverage and stretch and blend where you want to smooth the edges."
3. "Apply Ultra HD Concealer under your eyes. Use a color corrector to first neutralize discoloration, then use a small amount of concealer to brighten. This way, your dark circles will be perfectly concealed without looking heavy or cakey."
4. "Use a bit of Ultra HD Stick Foundation to contour. Contour the bottom of the cheekbones, the sides of the nose, the jaw and the top of the forehead where you want to slim or recede. I suggest picking a shade of stick foundation that's roughly two shades darker than your natural color."
5. "Apply HD Blush onto the apples of the cheeks with your fingertips. The creamy formula will give a natural, dewy look."
6. "Use HD Powder to finish the skin. This finishing powder mattifies the skin very lightly, while smoothing over the appearance of any imperfections. Start wherever you see texture, like large pores. Press the powder on with a Kabuki brush and roll it to the back of the face. The powder should be invisible—don't over apply."
7. "Use Aqua Matic in ME-50 to create a subtle taupe eye. Draw a thick line with this eye shadow and use your finger to blend it through the crease. Apply a little underneath your eye, followed by a few coats of mascara. Add a little flick of eyeliner using Aqua Black Cream Eyeshadow to the outer edges of the eye by using a large angled brush to stamp the liner onto your eye."
8. "For a lasting red lip, apply Aqua Lip Lipliner first, which is a waterproof pencil. Layer the pencil as a base on your whole lip and apply Plexi-Gloss over the liner."