New Year New You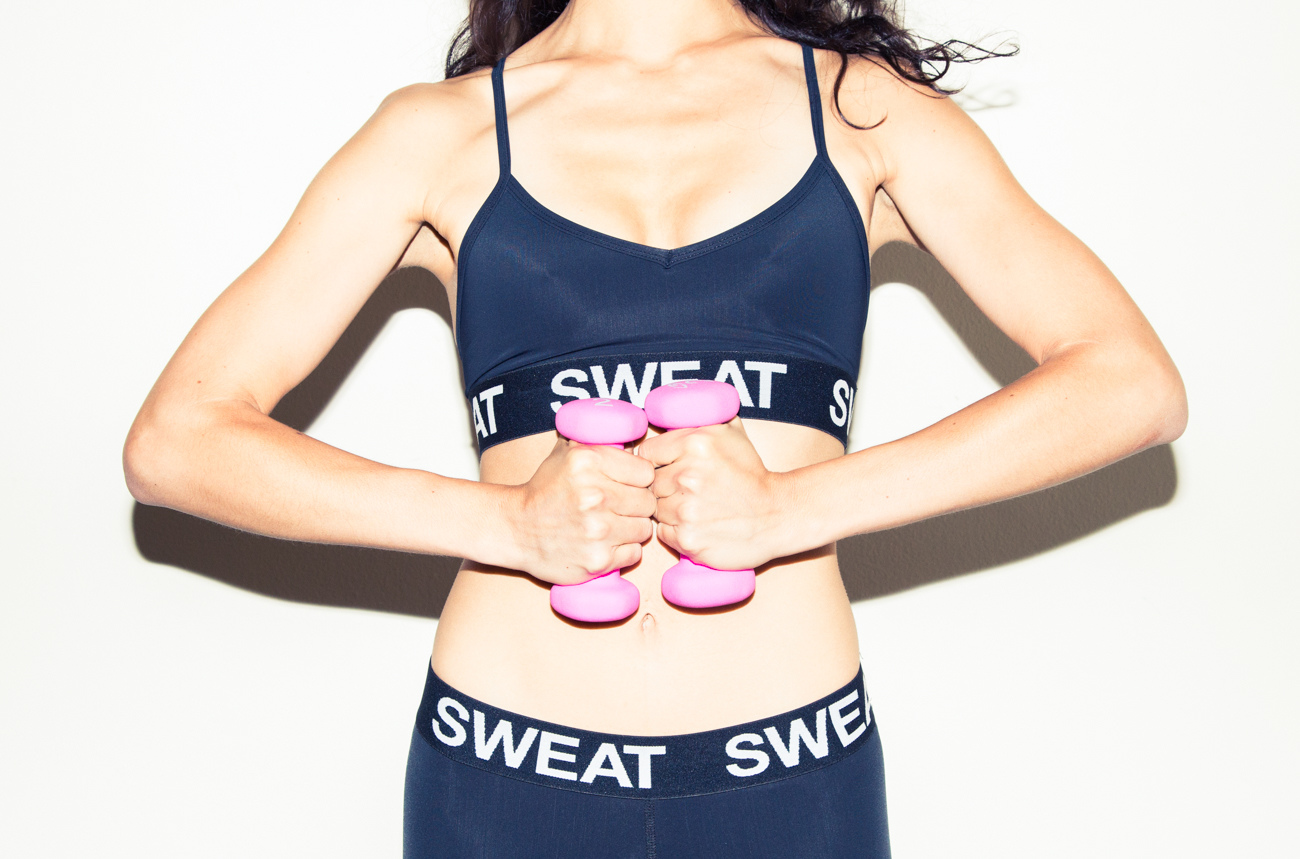 Editors' Picks: New Year, New Us
Let's just say, we all need that extra motivation.
If you've been paying attention this week (of course you have), you've likely noticed that we've dedicated the entire beginning of 2016 to all things physical health. And what we've noticed from writing, interviewing, and researching all the different ways we can be healthy this week, is that nothing quite gets us motivated to get moving as some good music, nagging fitness apps (let's be real, we need some guilt-tripping persuasion), and brand spankin' :sparkles: new workout gear.
Noah Lehava
Senior Editor
1. Puma Sneakers: Gold (!!!) sneakers. That is all.
2. Mason Pearson Brush: One thing is for damn sure, I'm not one of those unicorn VS models with gym selfies of perfectly blown out, silky goddess hair. I'm a sweaty, frizzy mess, so I always have to stash a brush in my gym bag. This one is the :bomb:
3. Manila Boxing Gloves: Technically, even if I was to buy these, I would never, ever, dare to sweat in them. It's more of a wall accessory TBH.
4. "Pray to God" by Haim and Calvin Harris: :pray::pray::muscle:
5: Runkeeper: I haven't opened this app in a looooong time—don't judge. But that doesn't mean it doesn't send me into a guilt-trip spiral every time it pings me to remind me of my lack of exercise. So much so, that I'll be going on my first (expectedly short) run tomorrow.
Meagan Wilson
Senior Editor
1. Live The Process + Moon Juice Sports Bra: Lets get this straight: I'm still team plain ol' leggings and oversized tee. But this print is just too good to resist, right?
2. 'Halftime' by Nas: Sports! Kind of.
3. Nike 'Juvenate' sneakers: So fresh, so clean.
4. Walker Pedometer App: Guess how many steps you get in in an average day when you have a desk job? Guys, if 10,000 is the daily goal, the reality is frankly downright frightening. Plus, having an especially accurate pedometer built into my phone, which obviously comes with me everywhere, is about a thousand times more convenient than a dorky (IMO) FitBit.
5. Aesop Resurrection Rinse-Free Hand Wash: Newsflash: gyms are fucking FILTHY. As an anthropological site, turns out that the gym is especially revealing in that it makes it apparent that as a society, we're a pretty disgusting bunch of inconsiderate assholes. This is the chicest possible solution to on-the-go sanitation, right down to the name ("Rinse-Free Hand Wash" over the pedestrian—JK!—'hand sanitizer').
Emily Ramshaw
Senior Editor
1. Yoga Download: One of my pseudo-resolutions is to start practicing yoga at least semi-regularly (I say pseudo just because if I make a real one it will never be kept). And Yoga Download, which has close to a thousand classes on their site, plus free 20-minute podcasts, seems like a pretty good (and economical) place to start.
2. Calvin Klein bra: Like anyone else who looks at Instagram, I'm obsessed with this bra. And I'm sure I'd wear it to do yoga, too.
3. Michi leggings: I like my leggings full leg and high-waisted. Check and check.
4. bkr water bottle: 'Cause staying hydrated is cool, guys.
5. Boscia Detoxifying Black Cleanser: Nothing feels better than washing my face after a good sweat and there's no way that this charcoal cleanser won't get everything out.
1. Nike Free Sneakers: New year, new sneakers, duh. These are so neon they basically scream at me from the corner of my closet. Workout motivation comes in many forms, guys.
2. "Bones" by Kafka Tamura: But not the original, the LEEX remix version, which instantly moves this kind of low-key song from the "work" to "workout" playlist.
3. HIIT Timer App: High. intensity. interval. training. Basically a godsend for anyone who is lazy but also likes that post-workout endorphin thing once in a while. A few sprints > an hour on the treadmill IMO.
4. Nike Hoodie: If it's really cold (which it usually is), I'm most likely not going anywhere between the office and home. Hoping this serious sounding tech fleece top will help.
5. Pilates: I'm not a huge proponent of New Year's resolutions but I am into our first one of the month (find a workout you actually love) for any time of year. For moi, that's the Pilates reformer machine. I feel way more zen after than yoga after and not to sound super infomercial-y but: it really changes your body.
Renée Rodenkirchen
Senior Photographer & Video Manager
1. Nike slipper shoe things: I'm not a hundred percent what these little slipper shoes do, but I'm intrigued. I've always dreamed of doing ballet, so if this makes me feel more ballet-esque then I'm in! Slash, I need to stop slip slidding all over my yoga mat :flushed:
2. Stella/Adidas sweats: Let's be honest, I gained a few over the holidays, so I don't really want to be wearing spandex (and I don't think anyone wants to see me in spandex). These sweats will do just fine for my yoga/pilates/crossfit (vegging on the couch) classes.
3. Red hair thing: One might argue this headband is too fancy for a yoga class, but I disagree. Wear a cute little top knot and you're ready for lots of downward dogs sans hair in your eyes. You're welcome.
4. Aesop burning oil: After wearing my new yoga/workout outfit I'm hoping to get real zen-y. The first step is burning some calming essential oils. But, remember less is more with this - you don't want to overpower and suffocate you're relaxation time with too much citrusy goodness.
5. Headspace: I've had this app on my phone for 10 months. It's time to use it. New Year's resos = exercise, meditate, be more present. Namaste :pray: