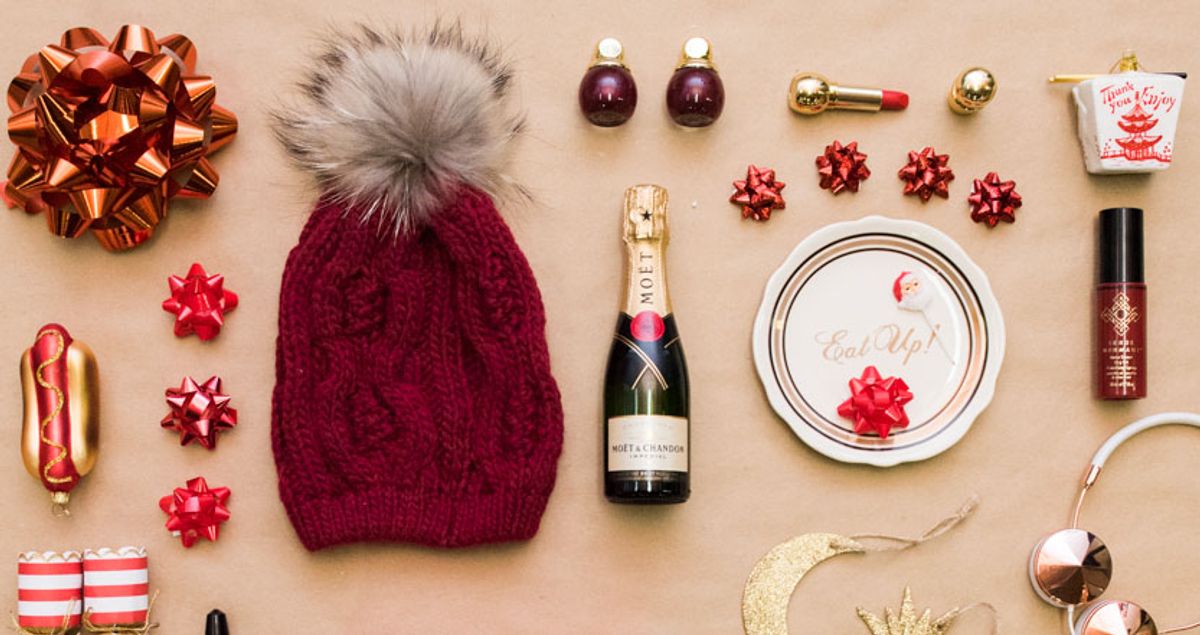 Living
Everything that will get us through all the family time. And carolling. In collaboration with Echo.
Meagan Wilson
Have you booked your ticket home yet? Or told your mom what day you're training it to the suburbs? Ours has been calling us steadily the past few weeks in an attempt to nail down some solid dates. Don't get us wrong, we love going home for the holidays—there's nothing like a full fridge and A Christmas Story on TV to keep us from spending money and drinking too much (our IRL life). But there are also some ways to soothe the soul when it comes to excessive questioning on the state of your employment by one aunt or another ("You do what on the Internet?!") and maintain the cozy, warm feeling that being home for all those festivities should cause. Herein, our personal must-haves that we'll be packing or planning for when it comes time to fulfill that December 23rd promise to your mom.

Oh, and BTW: in case this wasn't incentive enough, your cozy winter purchase officially comes with bragging rights. For every cold weather item purchased from Echo, they'll donate one to a young woman aging out of foster care. It's the opposite of being a Grinch, basically.
---