How to be Ready for Guests in 60 Seconds
Gird your loins, Martha Stewart
Entertaining
Prelude: we definitely like a good party. Hey, we'll celebrate just about anything if it means catered taco lunches and mini cupcakes. #EatingForInsta. But come 9pm on a weeknight after a day full of rifling through CHANEL-filled closets and brushing shoulders with the rich and famous—JK, we mostly hide behind our MacBooks—let's just say we're not leaping at the opportunity to entertain more than a bottle glass of wine and a Diptyque-infused bubble bath.
 
As luck would have it, however, sometimes sweats just aren't in the stars, and when your co-workers/potential future bae/gaggle of old high school friends call you up saying they're around the corner and could they pop in? Well, you've got to be prepared. 'Tis the season after all, right?
 
So given that our typical voyage into the world of hosting takes an average of three weeks in the deep-DIYed-depths of Pinterest, we decided to call in one of the big guns, party planning maven Bronson Van Wyck, to show us the ropes on everything from tequila, to creating that spontaneous-yet-artfully-art-directed cheese platter, in (almost) 60 seconds.
 
Oh, and did we mention he's entertained the likes of P.Diddy and the White House? Yeah, you can thank us later. 
---
On his number one entertaining rule:
"Be present. Remember that your guests came to see you! Get your head out of the oven and enjoy your company. This time of year, the outside world is cold and loud and crowded and distracted. Prepare in advance so you can focus on your guests."
On the perfect party snacks:
"I thank Mario Batali nearly every day for building Eataly across the street from my apartment. It's heaven for a host over there. Any day of the week, I can grab sliced Italian meats, nutty hard cheeses, figs, marcona almonds, champagne grapes, and boom; I'm ready to go. Just add tequila."
On tiding your guests over until you can order fried chicken:
"One thing we understand in Arkansas is [the idea of] high and low. These [meats, cheeses and nuts] are all simple things that will keep when stored properly, and they look beautiful when served on long rustic wooden boards. Enlist a friend to bring a crusty loaf of bread and this smattering of snacks will tide everyone over until it's late and your guests are tipsy—and then you can order pizza or fried chicken."
On bartending:
"I'm a big believer in a house cocktail. Parties are what inspired me to start Arrowhead Farms, my line of cocktail mix provisions. I wanted to create something that encouraged a hangover! These days, I am pouring the Jaipur Ginger Margarita, my favorite new flavor. It has a strong ginger bite that wards off the chill in the air."
On cocktail-prep:
"I always have a big bowl of citrus on the kitchen counter. With limes, lemons, orange and grapefruit on hand you can make almost any cocktail. Or skip fresh produce and keep your freezer stocked with ice cubes infused with herbs. My favorites are basil and cucumber. As the ice melts, the flavors of your cocktail transform. If this is all too much for you, then stock up on my mixers from Arrowhead Farms, so all you have to do is pick your poison and add ice."
On tequila FTW:
"When in doubt, I like to serve tequila because it makes the wheels fall right off."
On mixing and matching:
"Bread, butter and dessert plates are great small plates for canapés and snacks. I like to mix my dishes with my grandmother's china—don't stress if they're different sizes or patterns, I actually kind of prefer a bit of relaxed imperfection and inconsistency. Let's face it, [at some point] you will probably have more than 12 people over, and most of us only have a dozen of any one thing, so embrace the mix!"
On setting the ~mood~:
"I stockpile candles of every size and shape. I like a slew of them at all different heights. Dim the overhead lighting (or nix it all together), use lamps and light candles for a glow-y boost. Immediately your space (and your guests) will feel more festive, more elegant, more romantic, more beautiful, more everything."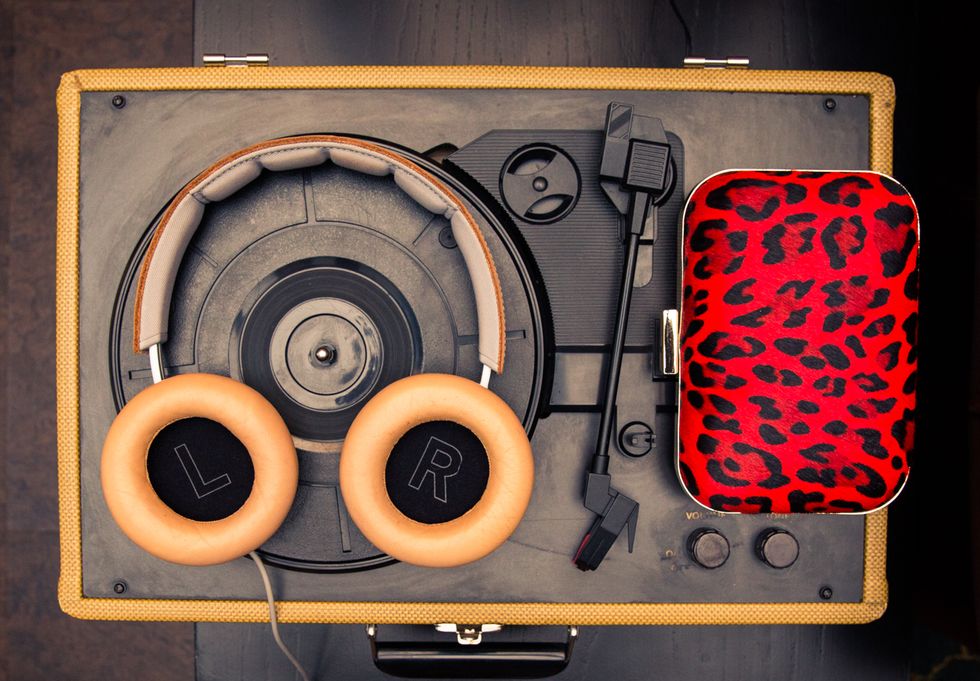 On picking the beats:
"It really depends on what you need the music to do for you. Definitely make a playlist. I got stuck in the airport in Charleston the other day and the list I made included Banks, Bob Moses, Little Dragon, La Roux, Sia, and Tep No. That's for a party where the music should set the tone but stay in the background."
On final advice:

"Make sure drinks can be served fast. There is no bigger buzz kill than an empty glass or a line at the bar."