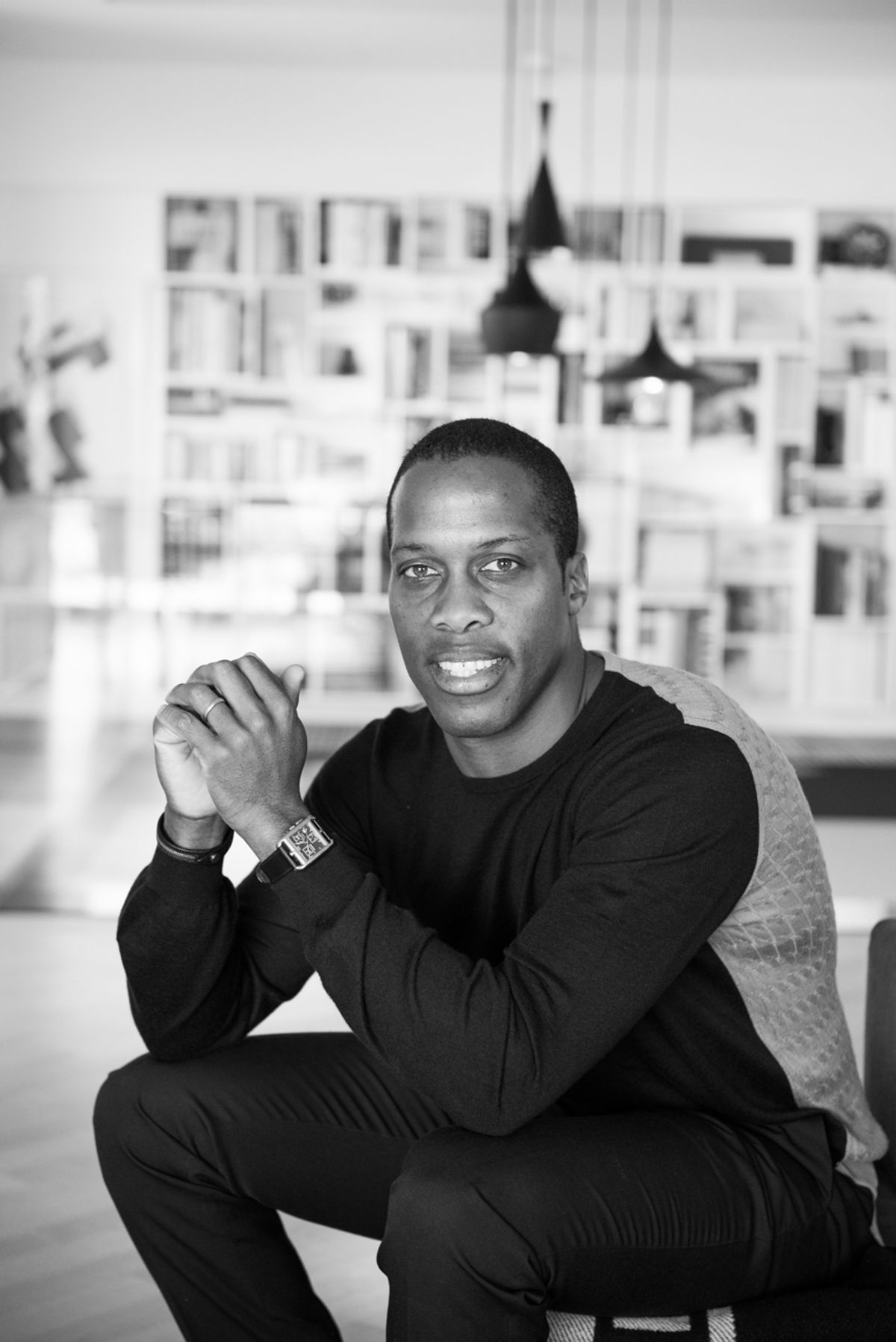 Closet
Designer, WANT les Essentiels. Montreal.
Noah Lehava
It isn't often that we find ourselves in Montreal (actually, this was our first trip there on official closet business). So you can say we felt like this venture was just a little bit special. Especially since said closet was housed inside the sort of elusive architectural landmark Habitat 67 (it's kind of famous in its own right, TBH)—a mammoth cubic concrete structure set right next to the St. Lawrence River. Let us give you a CliffsNotes history (we swear, it's totally worth it): 354 identical prefab concrete cubes (conceived and built by architect Moshe Safdie for the Expo 67) are arranged in varying configurations to create a myriad of suites, each with personal terraces and views. You could say it's good design. And that, we can appreciate. So it's no surprise that our most current subject, Byron Peart, the one half of the twin brother duo behind the cult label WANT les Essentiels, calls Habitat 67 home. On top of that, Peart and husband Stefan Weisgerber, designed and customized it in their own perfect way. As in, gallery walls took over the living room, a reading nook was located conveniently adjacent to a stocked bar (coincidence? We can't be sure), heated floors throughout the three cubes that made up their space (#housegoals), vanities stocked with Aesop and…
that
 closet. Let's just say it was impeccable. Just like the ethos that is his brand, Peart's space had purpose: individual spots for perfectly coiled belts and ties (Hermès,
Dior
,
Lanvin
, all in ascending colors and textures), leather soled
WANT Les Essentiels
loafers lined by shade (we mean, he did design them himself)—the sneakers had their own space (
Nike
,
WANT
,
Maison Kitsuné
)—seemingly endless assortment of white button-downs (
Jil Sander
,
Tomorrowland
,
Acne
), perfectly pressed and color-coded trousers (
Dries van Noten
,
Comme des Garçons
) and shelves filled to the brim with stacks of cashmere and knit sweaters. First ever Montreal trip,
made
.