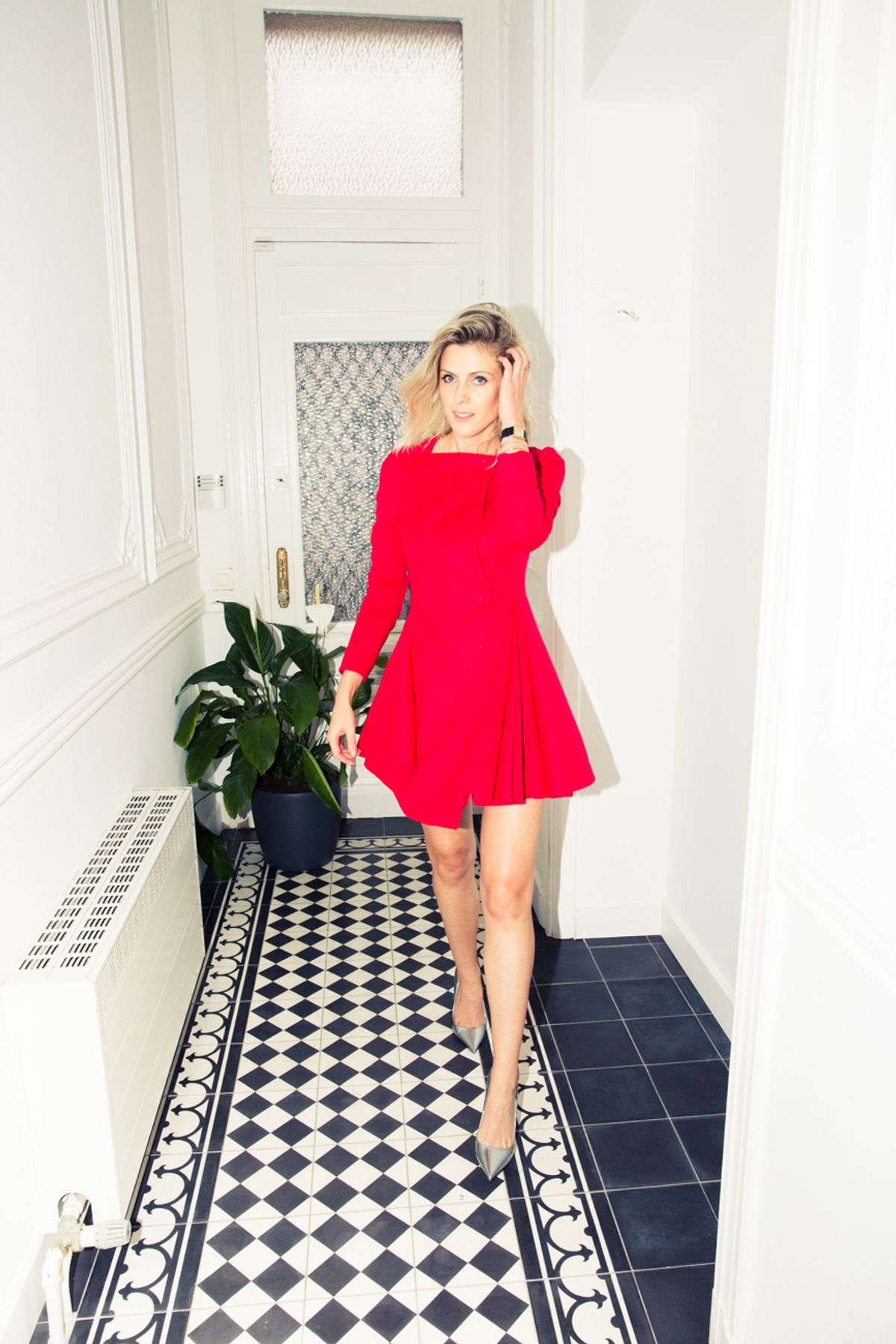 Closet
Founder, Fashionata; Stylist; Author. Antwerp
Renée Rodenkirchen
Meagan Wilson
Fashion month can be a little... short. Are we allowed to say that? We don't mean the actual duration (remember—marathon, not sprint), but the time we have with
people we
normally might
not have
the chance
to photograph
and feature
from far flung
locations around
the globe
. Ones that are just a liiiittle out of reach of our usual well-trodden routes. To put it lightly, there's just so effing many of them... and only seven-ish days of New York and Paris fashion weeks each. During which we need to arrange around some seriously hectic schedules, too. And while seeing what everyone
packs for the circus that's become show-going
is far from disappointing, there's frankly nothing that compares to the real thing. By which we mean the at-home closet. While in Belgium for a top-secret project (JK. But we were. And you'll be the first to know all about it. Promise.), the very first person we reached out to was Sofie Valkiers,
who we photographed... (two? three) seasons ago before the Dior show at Paris Fashion Week
. Not only did we require her to play unofficial tour guide and give us her recommendations on the best frites, waffles, beer, and chocolate (Belgium kind of kills it on the whole very delicious food front, no?), but we also wanted to get a glimpse at what we knew would be a promising wardrobe IRL. And we weren't disappointed. Valkiers welcomed us into a gorgeous, newly-moved-into apartment—and fittingly, the closet was the very first thing to come together. Not that we blame her; just look at it. That, and to say that girl continues to have her iCal dominated by almost-ready-to-be-unveiled projects of her own is another understatement. Namely? The launch of her very own namesake candle,
Sanui
. Yeah, it's pretty damn genius—as Valkiers explained, rather than attempt to go down any of the more predictable blogger routes, she's spent the past year or so developing Sanui (with the same perfumeur behind Cire Trudon, so you know it's good), her first foray into the world of lifestyle. Why a candle? Valkiers told us her personal obsession grew in part because of her non-stop travel schedule. See? It all comes full circle.