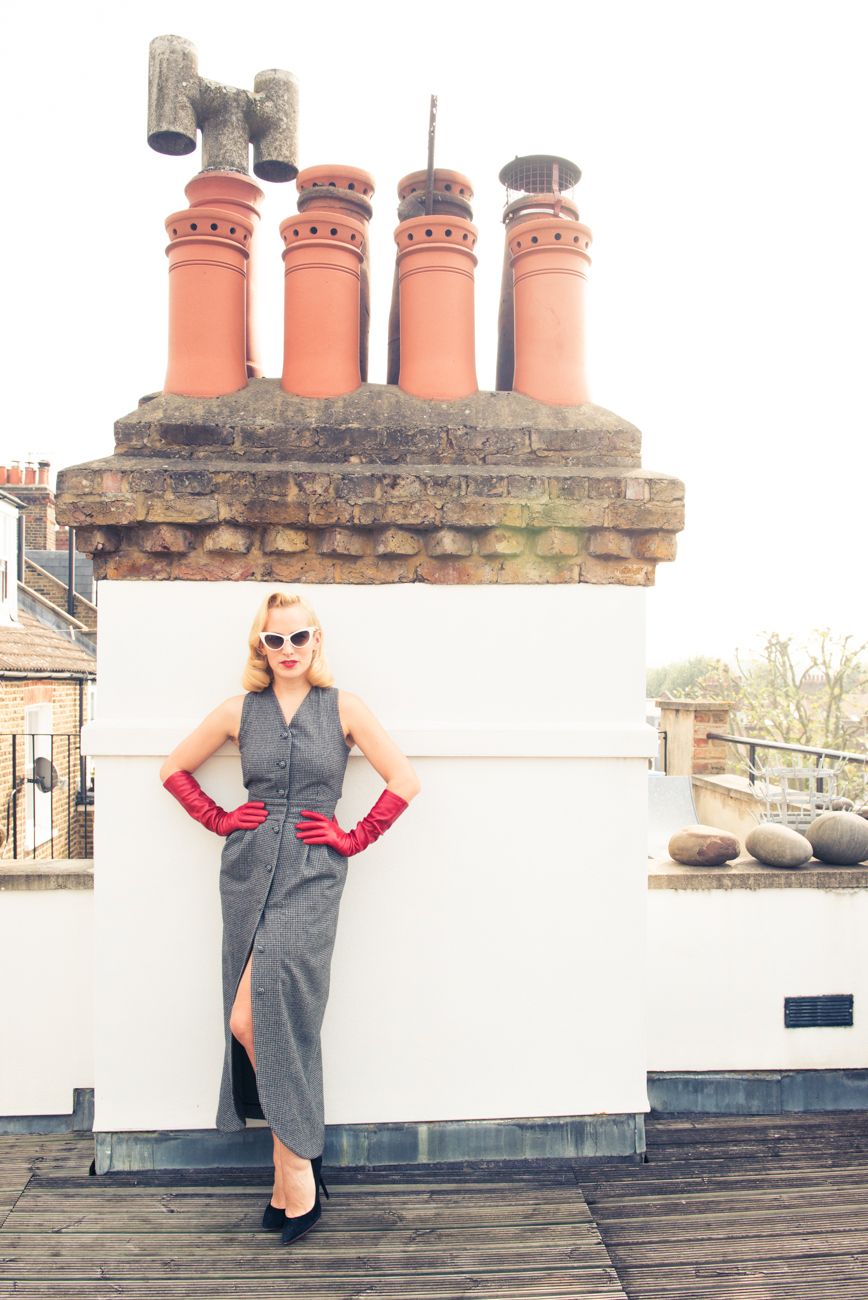 Closet
CEO & Creative Director; Charlotte Olympia. London
Pre-2008 was a simpler time, footwear-wise. Basic, even. The platforms of our pumps rarely exceeded a few millimetres, and we didn't dare dream of carved poodles heels or glossy pink film strip ankle straps. Then again, our presence hadn't yet been graced by the inimitable
Charlotte Olympia
Dellal and her namesake accessories line—and
our bank accounts
, medial arches and overall happiness levels have never been the same. Greeting us bright and early at her North Kensington home in London (we were playing
Milan Fashion Week
hooky), Dellal's home, for lack of a less hackneyed platitude, couldn't have been more, well,
on brand
. You know, as in, there's probably no better advertisement for all things Charlotte Olympia than Dellal herself. Despite having recently-ish given birth to her third child, she greeted us with immaculately-coiffed blonde waves and
ruby red matte lips
, in a pair of her ubiquitous sky-high heels, the first of many pairs she'd wear during our shoot (but you already saw that one coming). Suddenly, our jetlagged excuse of an outfit felt a little, um, out of place. Dellal's longtime go-to hair guy made a few minor touch-ups while we virtually ran wild in her home: think less kids in a candy store and more perfectly grown adults with zero self-control. Her shoe closet was thoroughly raided, as was her stash of
Isa Arfen
separates,
Yazbukey
jewelry and cheeky (as in, borderline-NSFW cheeky... you'll see what we mean)
Piers Atkinson
hats. We chatted everything from the Rio II soundtrack (it's a long story) to Dellal's
new Leading Lady handbag collection (available now!)
, with bags named (of course) after icons (a word we don't use too lightly around these parts) of Old Hollywood. Do Dean, Bogart, Gable and Astaire ring a bell? Launching early next year, along with phone cases and card holders, our wallets are already trembling in anticipation. Oh, and just as we were about to head out the door, our photographer Jake convinced Dellal to hop inside her claw foot tub for one last shot. Y'know, if we were Dellal, we'd be kicking our heels up, too.