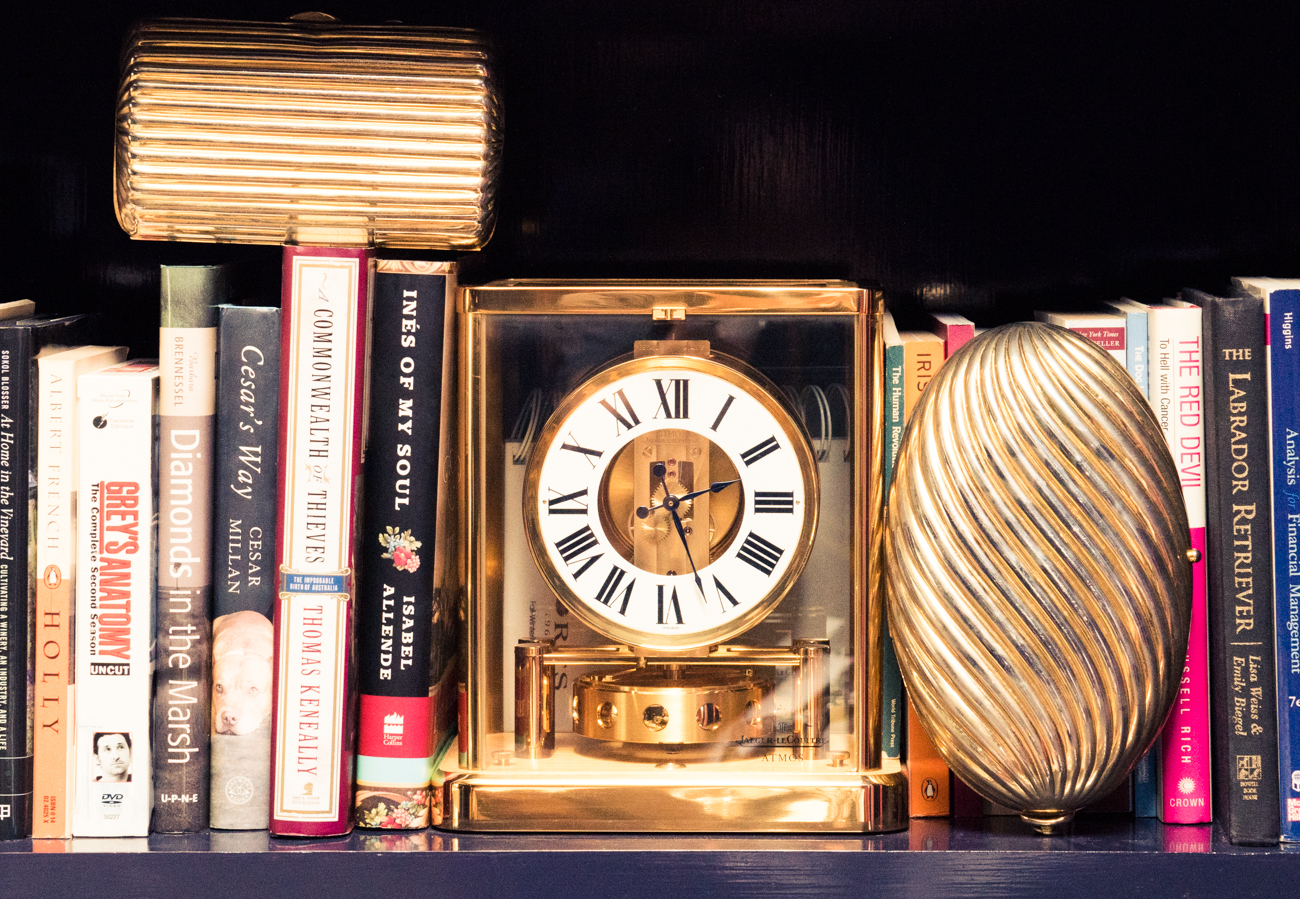 Everything We Love Rn
Clothes, books, apps, music. The usual.
Besides our beauty plights (acne, you really keep us on our toes), the other main points of conversation around here include; what's accumulating in our Net-A-Porter shopping carts (neon velvet! Jewelry that's more than a monthly mortgage!) and basically anything that's open in our Chrome tabs at the moment. We figured since we talk about it nonstop with one another (furiously adding to our "to download" iPhone notes as we do), we should share them with you guys, too. Because we <3 you, duh. And we have to all really stop watching reruns of KUWTK, anyway. In this week's roundup: the articles we've read via Lenny Letter that really stuck with us; the movies we're actually paying to see in the cinema, the songs dominating our Apple Music accounts and a whole other bunch of culture-y stuff we're into.
1. Carol: A holiday movie that most definitely doesn't fit the stereotypical mold of the films that reign popular this time of year. It's based in the 1950s, so naturally the wardrobe is on point. Plus, I'm looking forward to seeing Rooney Mara on screen in what feels like forever.
2. Stubbs & Wootton slippers: Mom's lifelong "no shoes in the house" policy does not take a hiatus for family get-togethers and dinner parties. The alternative to padding around barefoot (and having to constantly worry about the state of my pedicure)? A pair of fox-covered velvet house slippers.
3. Jennifer Lawrence Nails the Awkward Interview: Actually though. Mock falling, casually hitting on a random cowboy and peppering the interviewer with, "What kind of hard hitting journalistic questions are you gonna ask me?" Celeb parody at its best. Please don't ever stop, J.Law.
4. Sarah's Bag Prozac clutch: I mean, we could all use a little bit of this RN. These quirky bags are handmade in Lebanon by and in support of underprivileged women. My heart goes out to everyone affected by the events in Beirut, Paris and around the entire world recently, and yeah, it may only be a handbag, but it's definitely a conversation starter.
5. "Gold" by Kiiara: Download this song and think of me as you listen to it while you're getting shit done at work, cleaning your apartment (finally) and getting ready to go out. And then go follow her on Twitter because there's gems like this: "whiskey be my pre-workout" and "join the gym just for the sauna" on her brain-dump of an account. Did I mention she lives in Illinois and works at a hardware store? Chick is just killing it.
Noah Lehava
Senior Editor
1. Walking Dead mid-season finale: Is Glen alive or dead? Was that him on the walkie? Will the crazy man in the basement escape? Will Carl's girlfriend come back? Will Carl finally get a haircut? SO. MANY. QUESTIONS. 
2. Lito necklace: This necklace kind of embodies how I feel as of late—a tiny bit tired (it's the end of the year, can you blame me?) but still put together enough to get shit done. It's quirky but delicate enough to wear everyday. I want it. 
3. Nina Ricci skirt: Why, oh, why does this skirt have to cost half a month's rent?! :weary: It's so cheery, and bright AND crushed velvet. 
4. Diptyque candle: Since it's been a hell of a lot colder this month, I've been spending much more time indoors. Which means I need to make my living room cozy and smelling like a spicy bouquet of flowers. This mammoth candle will likely last me until the spring. 
5. Zoolander 2 trailer: Everyone's trying to kill Justin Bieber and there's Benedict Cumberbatch as an androgynous supermodel. 1:30 mins of :joy::joy:  
Emily Ramshaw
Senior Editor
1. UrbanEars headphones: I had a close to 40-hour journey this week from Moscow to Los Angeles and these things were clamped on my head close to the whole time. They're the only headphone brand that doesn't give me a headache half-way through my second mediocre in-flight movie.
2. Smythson notebook: I've gone through yet another notebook and in desperate need of a new one (shreds of hotel stationary are tiding me over for now). This Smythson one seems appropriate for my purposes seeing as I write things down in the hopes of making them happen...
3. Spotlight: I am dying to see this movie. Hasn't happened yet (on account of my time being taken up by 40-hour plane/train/automobile travel, most likely), but it's on this weekend's hit list. I've heard nothing but good things and the cast is all time.
4. The Hollywood Reporter's Actress Roundtable: I always find THR's roundtables pretty interesting (it also informs my movie viewing for the next few months), but this years addressing of the constant lack of racial diversity, plus the Jennifer Lawrence-led discussion about pay inequity (Cate Blanchett thinks it's bull; Helen Mirren wants to teach girls to say "fuck off") makes it a must read. 
5. Drake Devonshire: I'm going to this little hotel a few hours outside of Toronto this weekend for some much needed R&R. The plan is to wrap up in wool, drink my weight in red wine and read. That's it. 
Meagan Wilson
Senior Editor
1. "California" by Grimes. Grimes has a knack for making deceptively happy pop-tinged songs with the most heart wrenching lyrics. Listen to "California" and you'll see what I mean. 
 
2. Antwerp Museum of Modern Art: I visited Antwerp for the very first time, like, ever, on Armistice Day—conveniently, when LITERALLY EVERYTHING EVER WAS CLOSED. Save for the city's especially excellent Museum of Modern Art, that is. Their ongoing Democratic Luxury exhibit by Turkish artist Hüseyin Bahri Alptekin (whom I'd literally never heard of before) is endlessly fascinating. Pretty sure the "Hospitality" installation is the only gallery experience I've had where smell and scent is part of the whole experience, but I was too chicken to ask the Dutch security people working there. Also, the James Turrell on the roof? Will blow your mind. Guaranteed. 
 
3. Repossi ring: This ring embodies a kind of far-off-in-the-distance-woman embodies the sort of endlessly chic, tasteful, probably French woman a small part of me fantasizes about being. Also a woman who has a cool $20K to drop on a ring. For herself, by herself.
 
4. Lenny Letter: Mornings are just better when there's a Lenny Letter sitting in my inbox. This personal essay by Ellen Pao doesn't exactly pull any real punches—we saw all of these Silicon Valley-world revelations coming, right? But I've been fascinated by her story and her (abhorrent) time and treatment at and by Reddit.
 
5. Soar app: Because I probably can't make Xanax an editors pick. Just kidding! But not. I've flown four times in the last week-ish, which, while probably not totally overwhelming to most, is terrifying to me. This completely dorky app is my saving grace. My seat mates think I'm crazy as I intently stare at the G-Force reader and in-flight literature about how turbulence means literally nothing at all, but it works.
RenÉe Rodenkirchen
Videographer & Photographer
1. Narcos: I'm really digging this show. It's like Blow, meets The Sopranos. The casting, the cinematography, the music and the story development are all spot on. And I love the original footage that's woven into the story: it adds an element of rawness that shakes you to realize just how messed up the political climate was at the time. My only thing? It can get graphic... I've had to leave the room a couple of times.
2. Amangiri: Um. You want to talk about a getaway? Amangiri is the place. I was here a couple of weeks ago and it was surreal. The colors, the sunsets, the stars, the pool, the steam room... I could go on. The feeling is like a deep, long, satisfying sigh. I suggest at least two-three days here for complete relaxation.
3. Passport: Don't forget your passport and especially don't lose your Global Entry card. Or your frequent flyer card. Been there, done that. Not cool.
4. Chantecaille Rose de Mai face oil: So in love with this face oil. I feel like my skin glows and the rose scent is so yummy.
5. Warby Parker sunglasses: When I was last in L.A and obviously being unprepared coming from the overcast East coast weather... I found myself sunglasses-less. I took a little walk along Abbott Kinney, where my boyfriend got me these cat-eye-esque Warby Parkers. They've got a good weight and I loooove the gold detail.