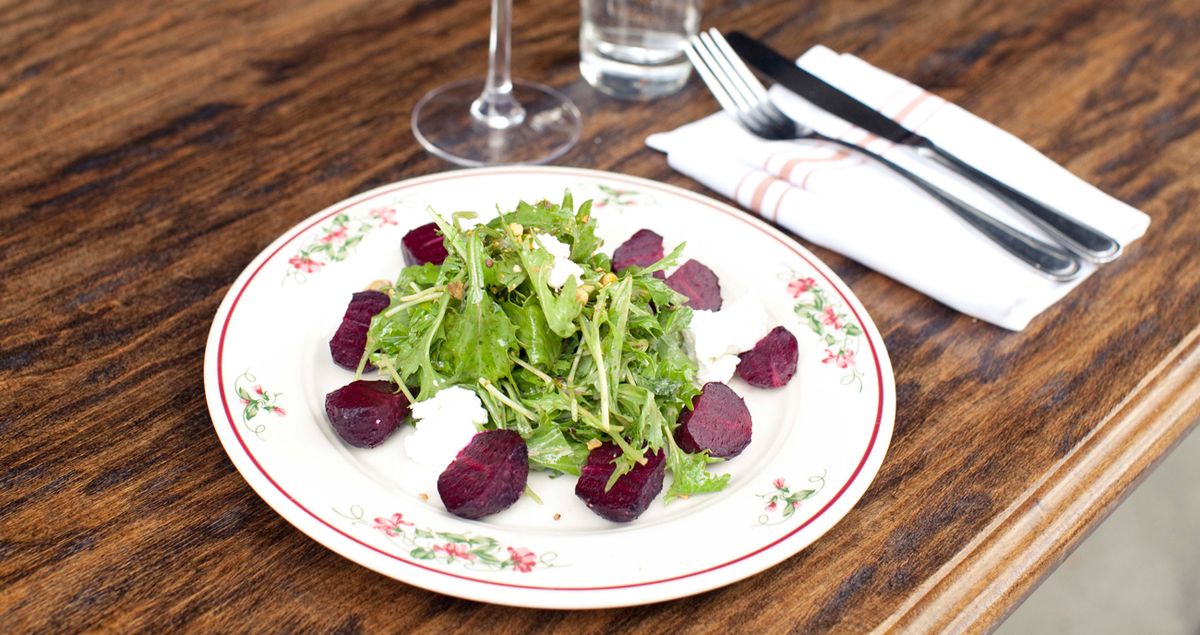 Entertaining
Beets. Goat cheese. Need we say more?
Hands up if you can relate: November marks the start of back-to-back holiday parties and weekly office cookie platters that aren't exactly the easiest to resist (they came from the Milk Bar cookbook, alright?) So in a quest to avoid overindulging (or, at the very least balancing it all out) we went to our favorite East Village lunch spot, Gemma, for a salad that's practically made for this holiday season. It's that perfect balance of salty (the crumbled goat cheese—we mean, put that ish on everything), sweet (baby beets), and bitter-ish (green mizuna—a.k.a Japanese mustard). Plus it's packed with so much antioxidant goodness, we don't really feel guilty for grabbing a second cookie. 
---
Baby Beets
INGREDIENTS
3 baby beets
1 oz mizuna1 teaspoon of crushed pistachios
1 tablespoon of aged balsamic vinaigrette
Crumbled goat cheese
Salt and pepper to taste
DIRECTIONS
In a medium sized bowl combine mizuna, baby beets and pistachios and season with salt and pepper. Add dressing and top with goat cheese. Serve immediately.