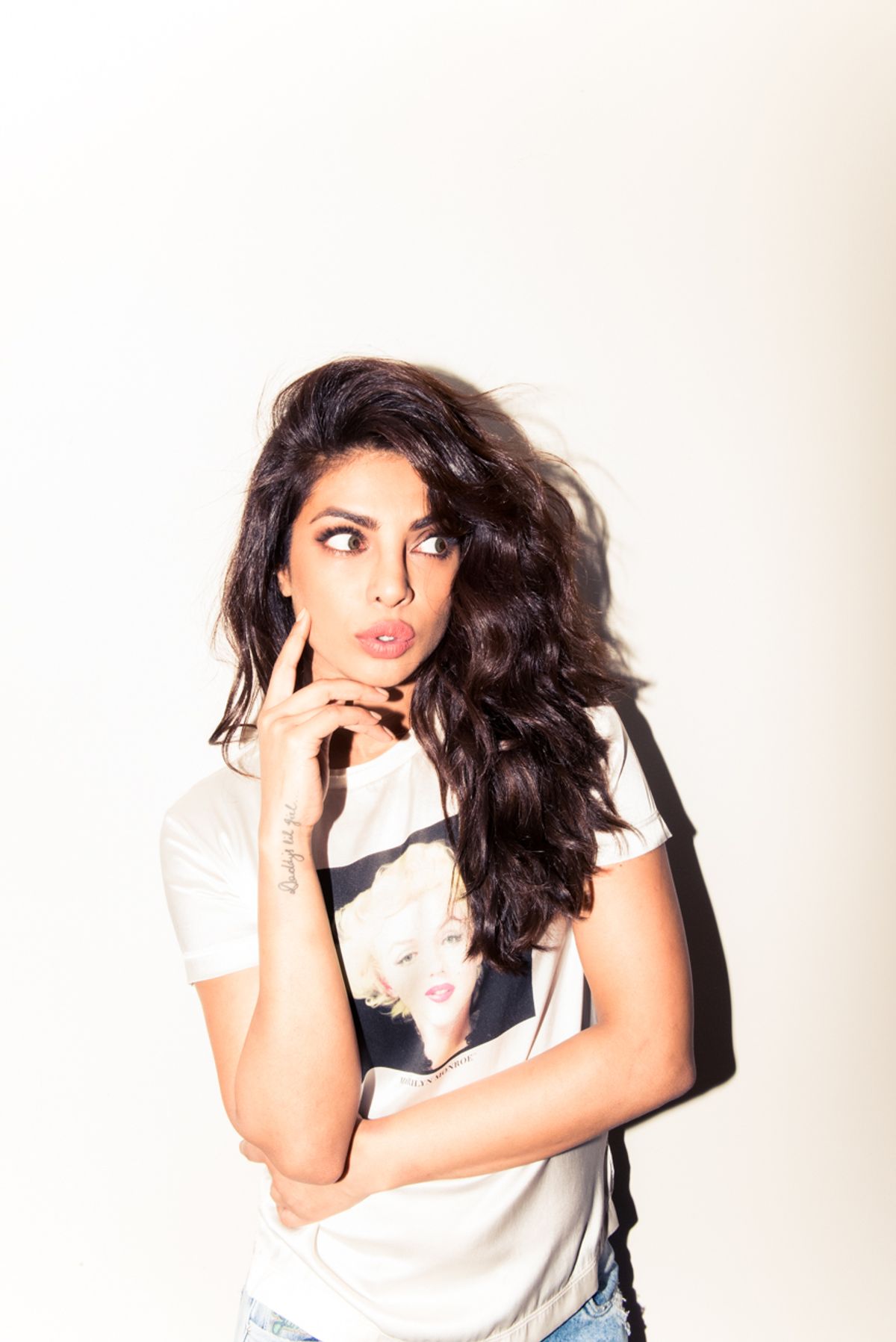 Closet
Actress; Singer. Montreal
Noah Lehava
Utter the name of our latest Coveteur to people all over the world (you'll see why if you keep reading) and they'll go all wide-eyed-and-starry-eyed :heart_eyes:. 
She's like the Beyoncé of India.
Okay, so we'll admit Priyanka Chopra has a lot of qualities that fall in line with Queen B. As in, she's a trifecta; actress, model, singer…and pageant queen. Yeah, she's so beautiful it's actually kind of hard to look her in the eye. But the moment we walked into Chopra's Montreal mansion we realized there was no putting her into a mold (even if it was a Beyoncé shaped one). Here's a bit of a history lesson; Chopra won the sparkly Miss World crown when she was only 18, so, like, NBD. It was pretty much the catalyst to her entire (uh, award winning) movie career and singing career—once featuring a hit single with none other than Pitbull. So, yeah. But all this, we'll admit, we didn't know until we saw the stunning lead of the FBI-crime-drama Quantico practically everywhere. You could say we took notice. And we weren't alone….we mean, we are only a half dozen of her 31 million followers (!!). But enough about her impressive CV and more about the other stuff—a.k.a her closet. See: an armoire rammed with Louis Vuitton monograms, myriad of
Bottega Veneta
clutches (with some
Kotur
cameos), piles of
Dolce & Gabbana
tees,
Fendi
,
Louboutin
,
CHANEL
heels, and dozens of pairs of shades (think
Dior
,
Prada
, et al). We'll put it this way, she kept us pretty occupied. A few portraits by her indoor pool and Chopra was on her orange Segway for the remainder of the shoot. You could say we had a lot of fun on this one.