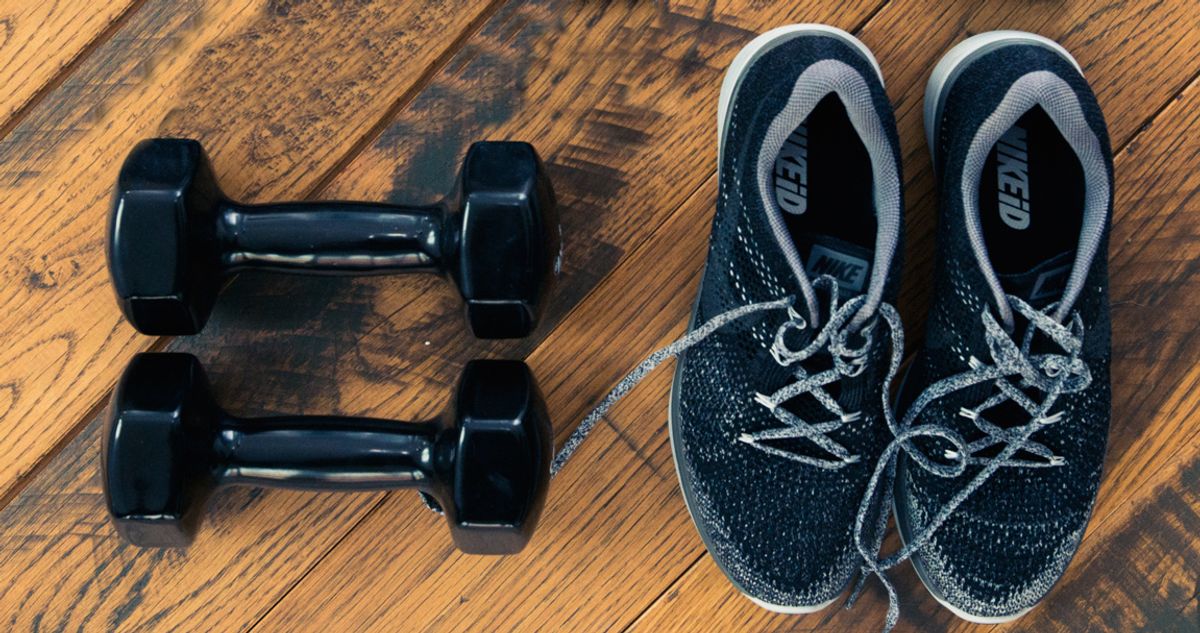 Fitness
Because a pre-workout plan is just as important.
From our own personal experience we've come to learn that a workout really relies on three main things—aside from that whole motivation to put down the iPad and pry yourself from the duvet thing—which is essentially step one. Once you've managed to do that, read on...
Activewear for a myriad of classes (you don't wear the same thing to SoulCycle as Ballet Beautiful, y'know?) and weather patterns (hailing one day, sixty degrees in November the next); an activity-specific playlist that's upbeat enough to drown out work/personal/general life stress related thoughts (or the sound of your breathing, whatever); and an appealing enough workout class (more appealing than the aforementioned duvet situation). Whether that requires classes with a strict commitment—when we drop $36 for Physique 57, you bet we're going—or just some good old fashioned cardio. So while we may not cop to being the most hardcore of fitness enthusiasts, throw in some fresh new clothes, a playlist including any of the below and we'll be on our way towards a serotonin-boosted state of mind, which is exactly what's going to get us through Aunt Betty's semi-accusatory line of questioning at Thanksgiving dinner. Whatever, works right?
---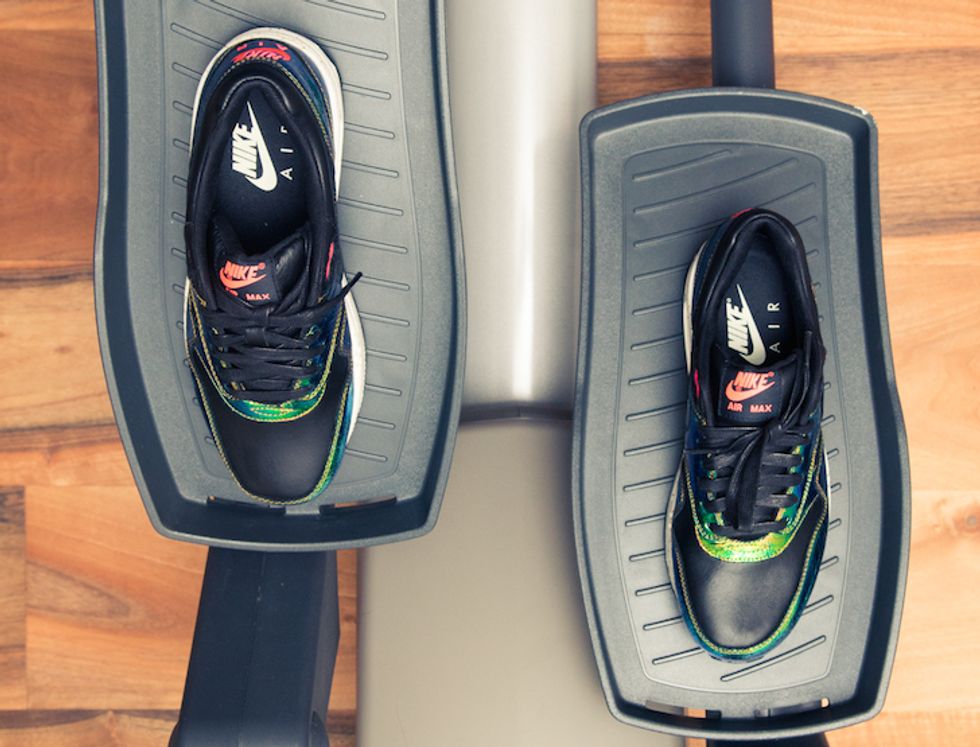 Meagan Wilson
Senior Editor & Social Media Manager
In our last workout-y Editor's Picks column, I wrote about not really buying into the cute-exercise-gear-makes-you-actually-go-to-the-gym-consistently phenomenon. And guess what? I stand by it. And my approach to actually working out is similarly no-nonsense—give me any old cardio machine (just kidding—elliptical, please) that's relatively new (shout out to the ones at The Ace Shoreditch where the individual TV screens have hilarious-slash-fascinating virtual reality programs that have you running routes in various deserts and canyons from Utah to New Zealand), really loud rap and a weight room and I'm pretty happy. A good hoodie or sweatshirt to toss on for the walk home after the whole thing is over is essential.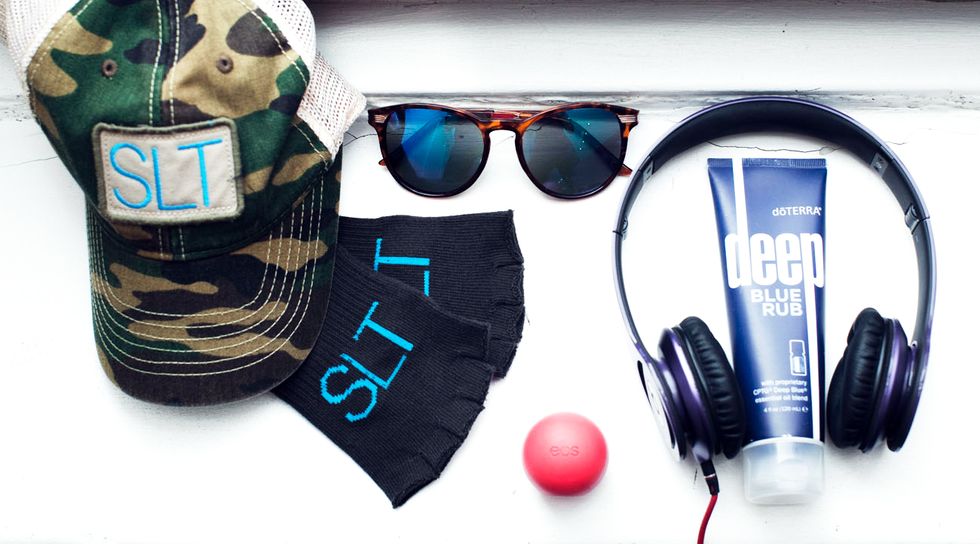 Anyone else agree that as of late there have been a ton of ear-worm-y (Canadian!) songs? I mean, between Justin Bieber, Drake, and The Weeknd, I'm impressed I can think of anything other than song lyrics. And because, as they say, the only way to get a song out of your head is with another song, well, we're all just... fucked. Predictably my workout playlist consists of three songs (What Do You Mean? was a total toss up) and is pretty much the only thing that can get my mind of my burning muscles as I do SLT. ICYMI: they showed us some almost-torturous (in a good way) exercises to do at home. And since half the motivation comes from buying new workout clothing, I've already swiped my credit card for this Pepper & Mayne top.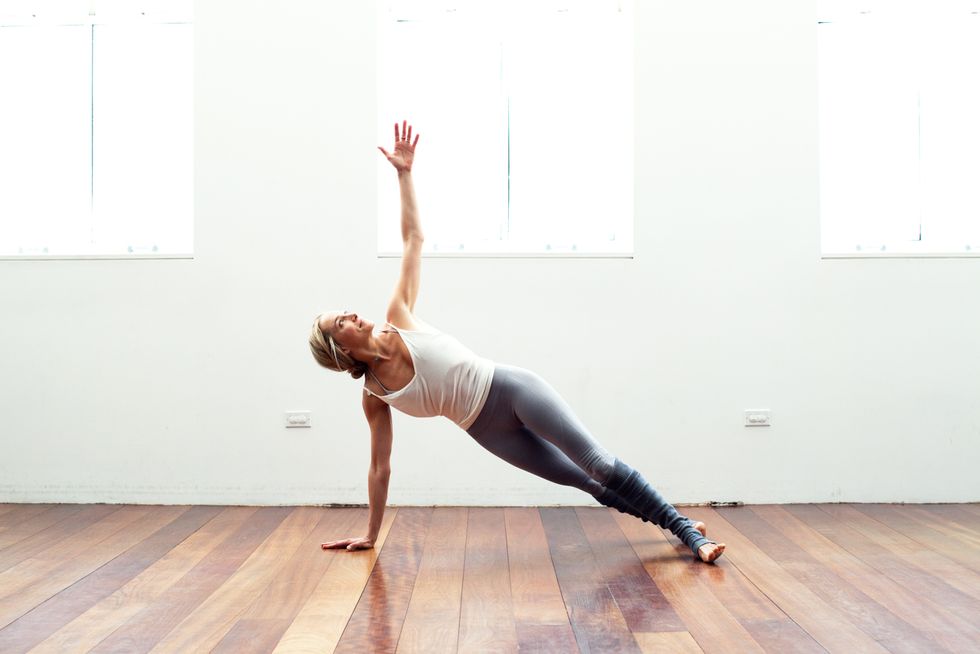 Emily Ramshaw
Senior Editor
I am very bad at working out with any semblance of consistency (and indication of the lack of discipline that rules most of my life, probably). But let's pretend for a second that I attend Taryn Toomey's The Class (it's on the top of my to-do list, I swear). While sweat literally drips onto her hardwood floors, I'd like to think I'm wearing these Michi leggings and listening to Odezsa for their music's simultaneous ability to both pump me up and calm me down.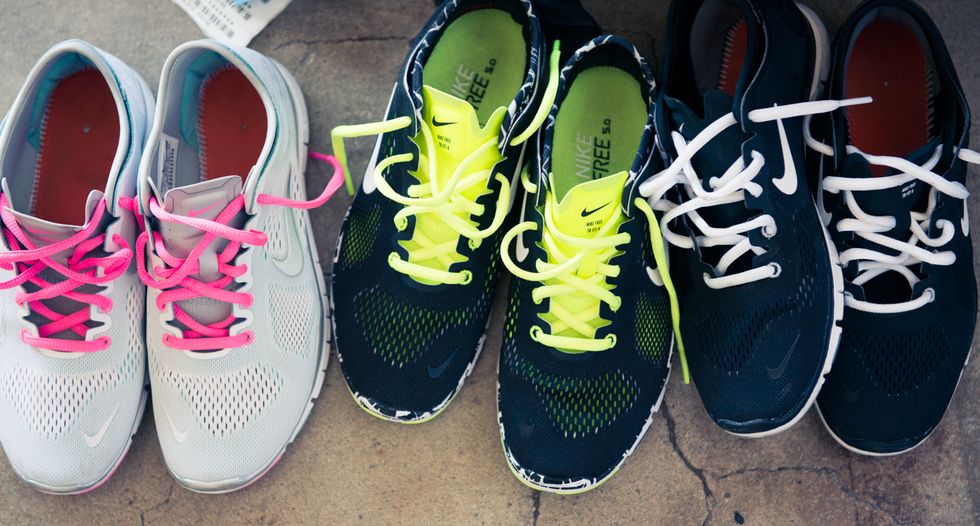 Alicia Cesaro
Editorial Assistant
Spending most of my life in cold (as in, really fucking cold) climates has led to two kinds of exercise mindsets: one being, where as soon as the mercury rises above 50 degrees, I force myself to <3 running so I can soak up all the vitamin D and show the warm weather just how much I appreciate it sticking around. And the other, where the streets coat themselves in ice, just waiting to twist ankles and my running habit turns into a Netflix one. Butttt I'm hoping this year El Niño is going to make good on it's promise so I can keep pounding the pavement. For good measure, I'm clicking buy on these camo-printed (heat retention:pray:) leggings and upping my playlist game (Disclosure + Lorde = the perfect warmup).