Series
The glamorous Youtube star breaks down her perfect selfie look.
Renée Rodenkirchen
We can do no-makeup makeup anytime (seriously, it's our everyday—or, like, just straight up, actual no makeup is our everyday…), but full, Kardashian-level glam is another situation entirely. And it's the reason for our beauty tutorial fascination and our constant check-ups on the one and only Gigi Gorgeous. For one thing, the transgender YouTube star is our hometown girl (as in she's Canadian—get with the program, guys), but also because, after experimenting with every possible product variation, she's found works exactly right for her. If anything, that's an inspiring goal—the first step to which is probably actually putting on some makeup.
---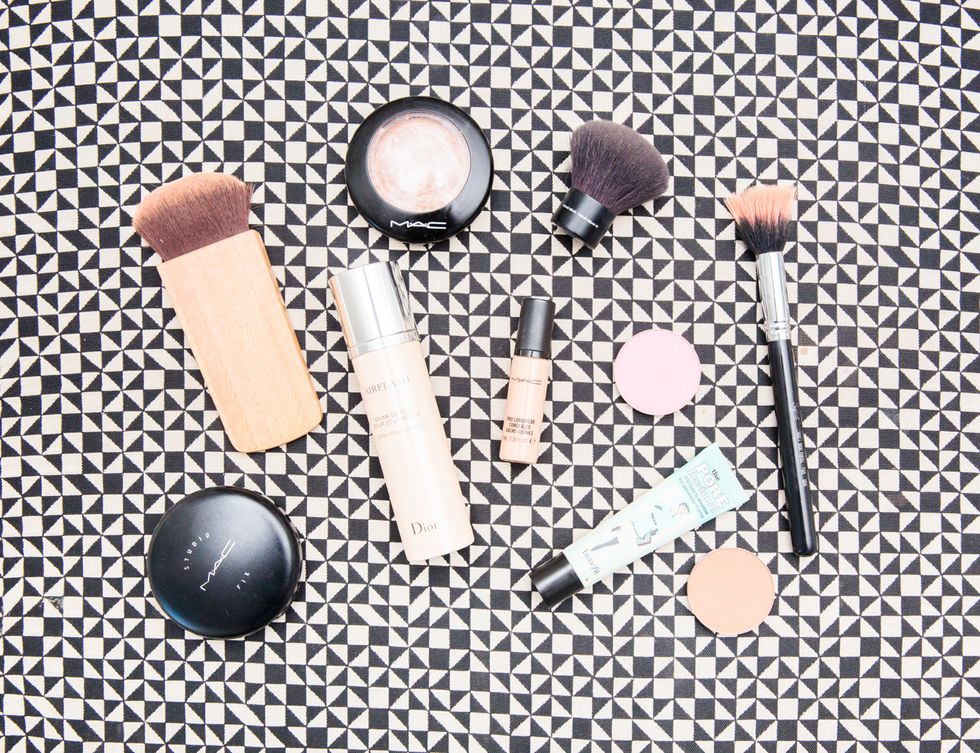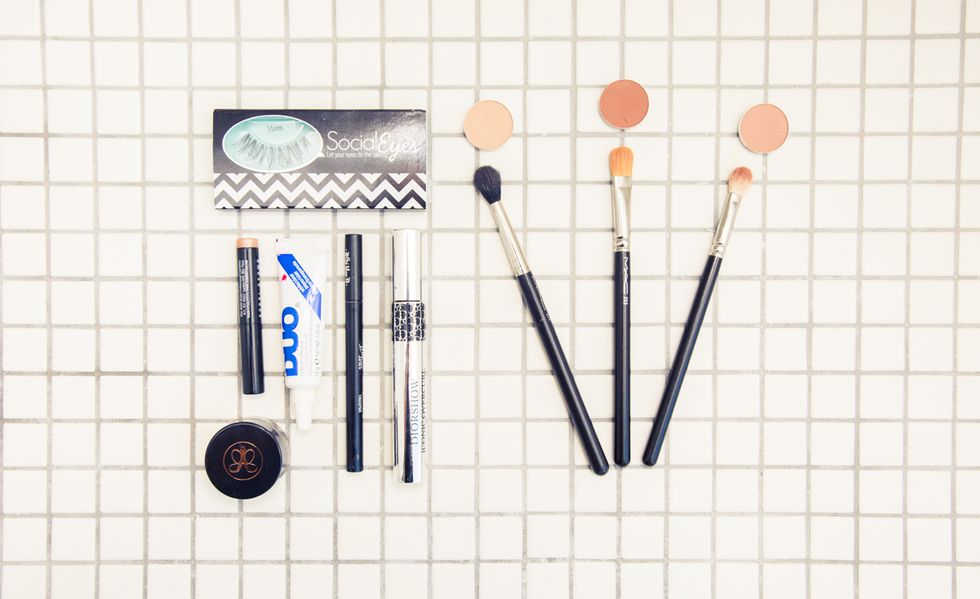 Nighttime Glam Routine
"When I glam it up at night, honestly, I'll just add a little bit of darker eye shadow, just on the outside of my eye, and maybe some fake eyelashes. I always change up my lip—a red lip. Ruby Woo from MAC is great or I'll do Pearl which is a little darker—it's that fall brown lip we're seeing a lot of."
Haircare
"I do it pin straight or I'll do it curly—messy, bombshell curls. When I straighten it, I'll just straighten it in two sections. And when I curl it I'll just section it into the same two or three sections depending on how big I want it, curl it all, hairspray it, let it set and then I'll brush through it all.
I love the Oribe Silk Drops for when my hair is damp and for when my hair is completely finished just to add a bit of shine to it—usually my ends will be a little dry. I love the Oribe hairspray and the shampoo and conditioner. I'm like obsessed.
Product she can't live without
"This might sound weird but I love my YSL Manifesto perfume. I get so many compliments on it and it's definitely part of my beauty routine. It's like the finishing touch to my look: you're ready and then you spray yourself with perfume and you're out the door.
On her relationship to beauty

"I would describe my beauty situation as solidified: I know exactly what I'm doing with my beauty look. I've experimented a ton over the years with makeup and hair and all the products in general, just from being on Youtube and getting sent so many things. Now I definitely know what I like and what I don't like, I know exactly what works on me and what doesn't, which is nice."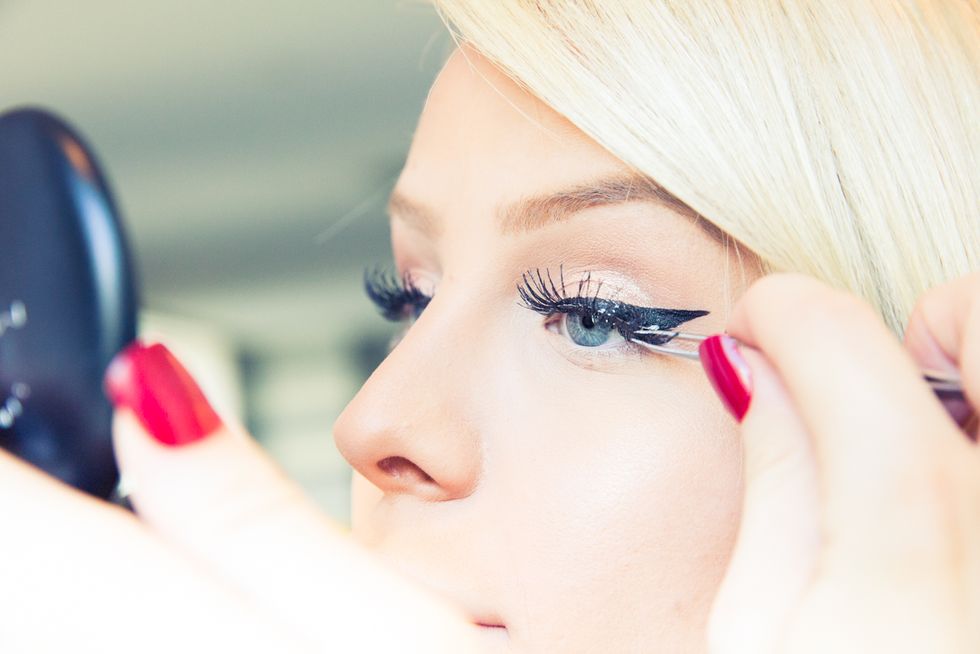 Favorite Instagram Accounts

"Honestly, I'm mostly about following my friends like Troye Sivan (@troyesivan), Trisha Paytas (@trishapaytas), Shane Dawson (@shanedawson), Tyler Oakley (@tyleroakley), Anthony Quintal (@lohanthony), and honestly I just follow a bunch of random beauty Instagrams. As far as full makeup looks go, I love Carli Bybel (@carlibel)—she's great. She does step by step and full glam Kim Kardashian looks.
Selfie Tips

"I've recently upped my selfie game. I just got a Nikon digital camera with wifi on it, so I'll take a picture with that or a few pictures and then send it through the camera to my phone. The quality is just amazing and I think people notice that a lot—it just looks so much better and so much crisper.

I am a fan of custom filtering—I do brightness, contrast, warmth, saturation by myself most of the time. I really love the Arden filter. It makes you look like a Victoria's Secret Angel."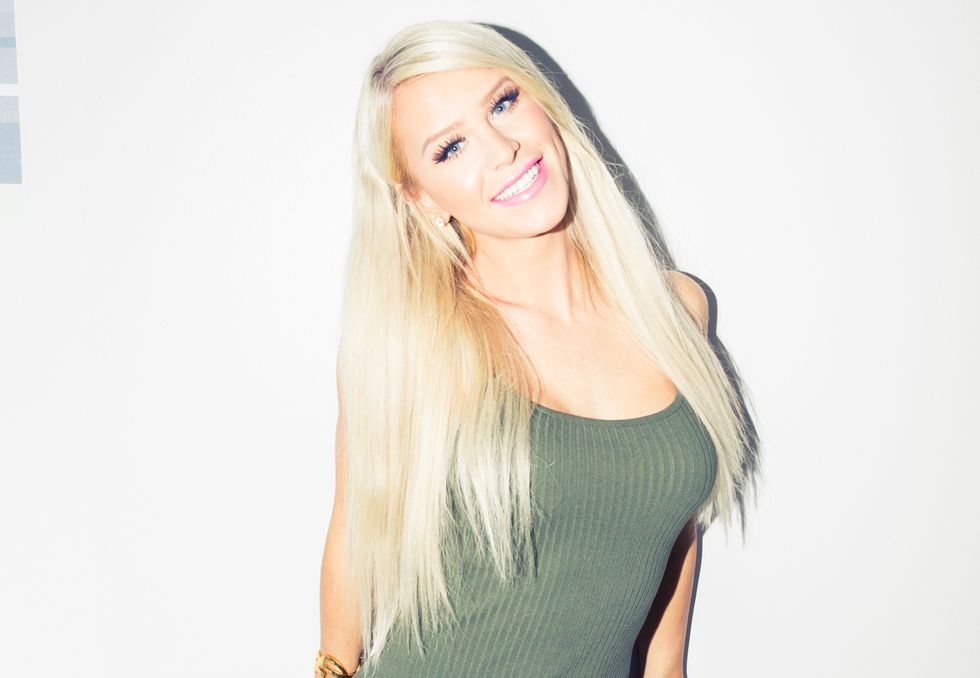 Google History

"Last thing I Googled? Last night my friend who's just starting a makeup line called Hot Makeup sent me a bunch of makeup and glittery eye shadows. So I searched for foiled eye shadows. It's pressed pigment and they go on so nicely."
VIP Follower
"Ariana Grande. She followed me a while ago. I was like, oh my god, hey girl!"
Shot on location at The Standard Hotel, Downtown L.A.