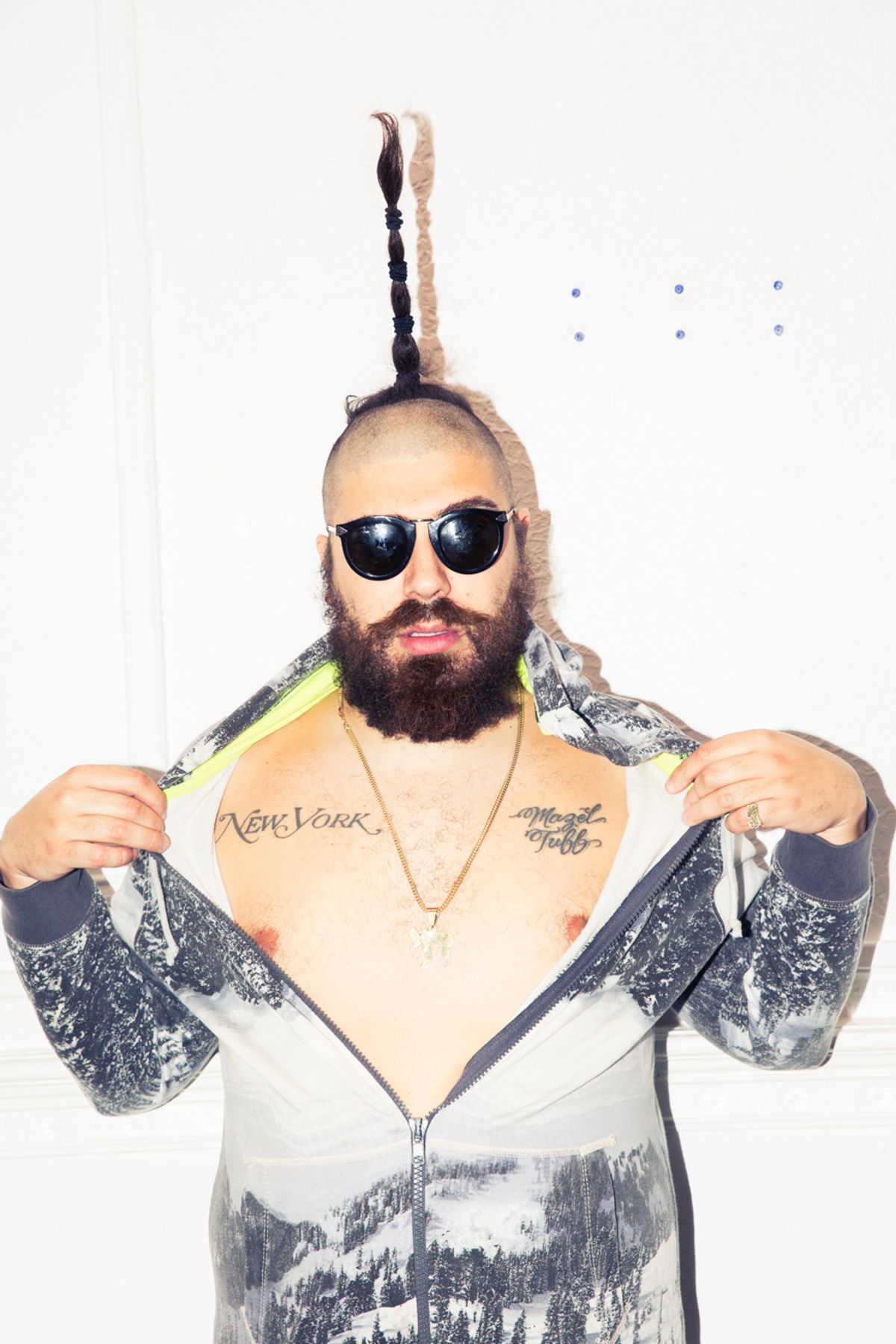 Closet
Plus-Size Model; Writer; Vintner. New York. New York
Renée Rodenkirchen
Emily Ramshaw
When
Social Media Week
was just a little tiny baby of an idea, before we knew we'd be profiling our favorite Instagram babes or getting into the science of exactly how to up our like count, there was just one thing we knew for sure: Must. Get. The Fat Jewish. Because to us, if anyone epitomizes the hyperreal cyber world craziness that is 2015, it's Josh Ostrovsky. And when social media is the medium by which we, along with more than six million other people, know about you, as far as we're concerned, you deserve the run of social media week. And if you haven't heard of The Fat Jew, well, you probably don't deserve your iPhone. But he's such an Internet personality, that we honestly didn't know what to expect from Ostrovsky when we finally did get the invite to his New York apartment. We mean, we had an inkling that we might have a good time, if his non-social media activities, like launching White Girl Rosé, hosting a Dad fashion show and making a recent cameo in Joe Jonas's slightly creepy new music video were any indication. But other than the likelihood that he'd have a very Tumblr-friendly closet and crazy hair, we honestly didn't know what to expect (which, let's be honest, is a pretty novel notion when you're choice broadcaster is Instagram). Despite the fact that he's been wholeheartedly embraced by the fashion industry (even attending the last CFDA Awards, swigging from a bottle of rosé—likely to Anna Wintour's dismay. Or delight.), The Fat Jew isn't exactly our average subject.
CHANEL
bags and
Céline
? Not really his thing. Mountain-scape printed onesies (we commiserated over the wearing-a-jumpsuit-and-having-to-pee situation) and a custom sweatsuit plastered with pictures of Kim Kardashian's ugly crying face? Totally. So, yeah. Hanging out with Ostrovsky was really, really fun. We mean, just click through and read the interview below. There were lots of LOLs and they were IRL, not via comments or subtweets. While we examined the badges on his denim jacket and vest (he's part of a small Jewish motorcycle gang called the Mazel Tuffs), he told us about his dreams of collaborating with Rob Lowe; including heartfelt stories about his childhood (like that time his father took him to a strip club at age 13) in his new book 
Money, Pizza, Respect
(out November 3!); and meeting a live ostrich called Bradley Cooper at Cannes. Oh, and he even addressed that whole crediting controversy. Yes, you know the one. Read on, friends!