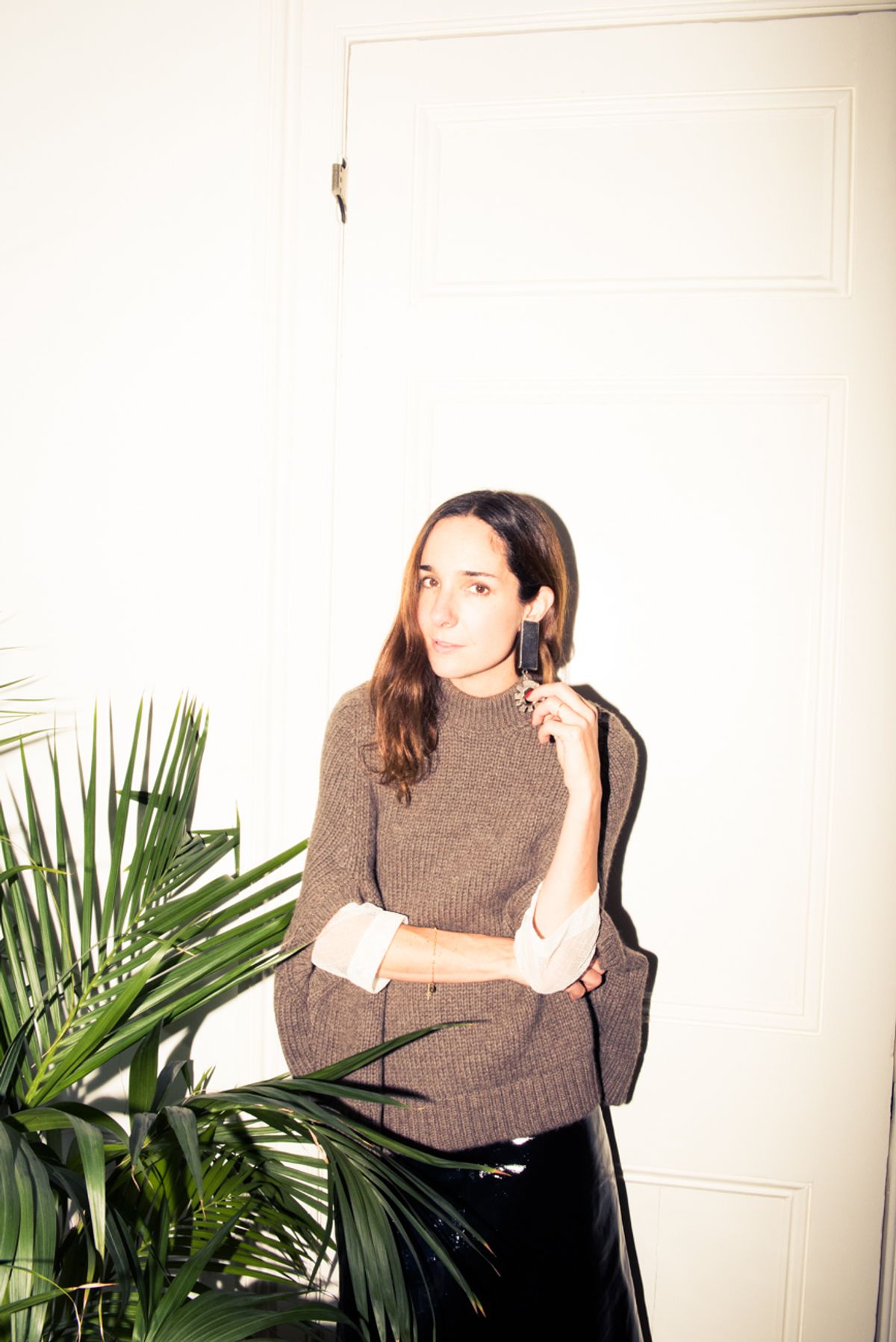 Closet
Founder & Creative Director, Isa Arfen. London
Stephanie Mark
For us, new labels are under a particularly intense microscope, especially when they come out of London. What can we say? Starting a decade or so ago with the likes of Christopher Kane, Mary Katrantzou and Nicholas Kirkwood, the English really haven't given us any reason to doubt them—it's almost as though Central Saint Martins is an incubator for our future Net-A-Porter wish lists, quite literally. And while, she's not the latest to graduate and continue this tradition, Serafina Sama's Isa Arfen is one we've been tracking since it launched in 2011 and started showing up on the likes of Alexa Chung and Kate Foley. And her stuff is good. The kind of good where if we had the whole collection we'd be set, good.
We're going to chalk it all up, not only to the fact that CSM is Sama's alma matter and that she bases herself out of London, but also that she's Italian, and that whole perfect tailoring thing (unstuffy and just :ok_hand:) essentially runs in her blood. What we also discovered, when we ended up at Sama's home during London Fashion Week (and by ended up, we mean, we badgered her publicist for months to give us a little bit of time during her extremely busy fashion week schedule—yes, we're annoying), is that the designer herself is the label's own best role model.
We'll put it this way: Sama has the whole relaxed-yet-super-chic thing (is that a thing? It is in Europe) down pat. We mean, if designed anything half as good as Isa Arfen, we'd keep one of everything for ourselves, too. But it didn't end there. Her shoe collection is mint—the woman practically lives in Charlotte Olympia platforms (she happens to collaborate with the label for her collection presentations, too). And while Sama's personal wardrobe and Isa Arfen would likely first be described as sophisticated, the designer didn't shy away from putting on one of her signature teddy bear coats (WANT) and hopping in the bath upon our photographer's request. It's a testament to her true sophistication that she didn't lose a single bit of it in the tub. Must be a European thing.