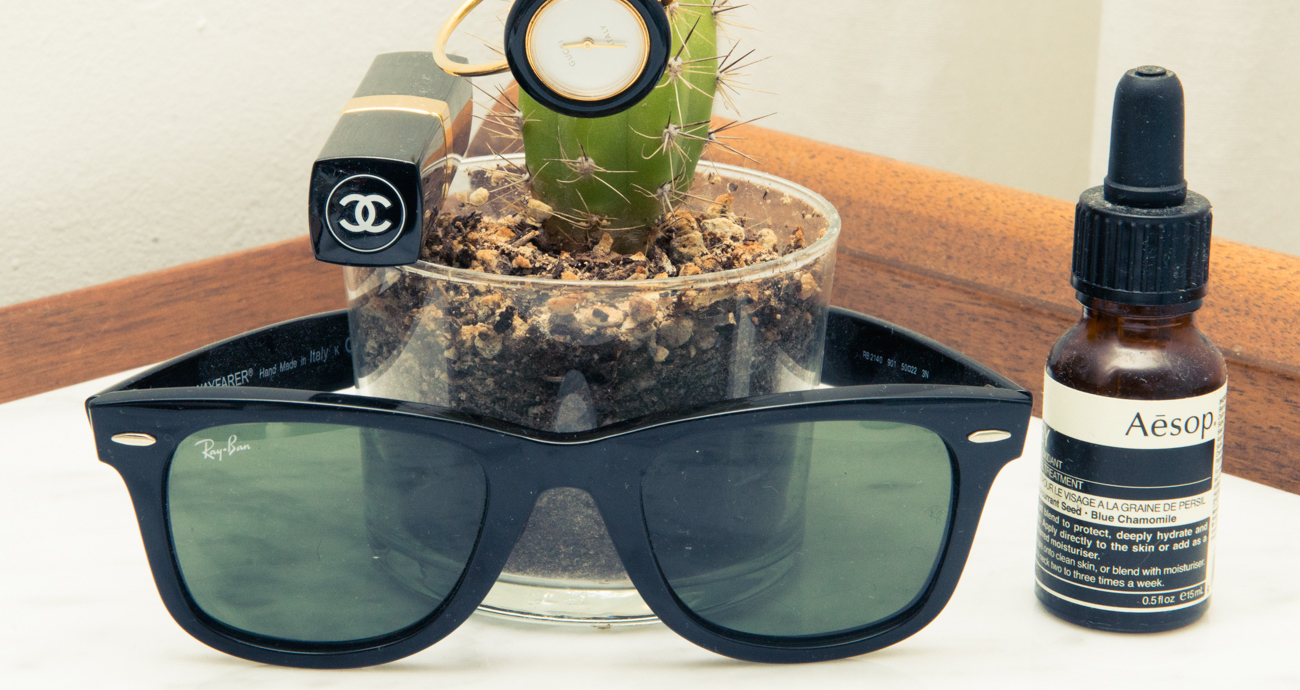 October's Most Coveted
Everything we want right now.
You don't need a PSA from The Fat Jewish to remind you that October is a breeding ground for basic. From the beverages ("Uh, this is a gourd spiced latte? It's completely different") to the knit sleeves holding said beverages, to the bird's-eye-view Instagrams of said sleeves holding said beverages, to this very important observation, it's easy to fall into the trappings of fall—we know, we know, it's just so damn cozy.
For this edition of Most Coveted, October's very own (had to) deviates from the standard infinity-scarf-and-Nike-Free autumnal rotation—think militant accessories, teddy coats and outrageous stoles. Here's what we're loving this month.
1.
DESIGNER SPOTLIGHT:

Charlotte Simone

 
On a scale from one to Jackie O, how glamorous do we have to be to pull off a fur stole? (That was rhetorical, Twitter). We thought 'bonafide Wintourian,' until we feasted our eyes on Charlotte Simone's line of next-gen furs. With names like "Shaggy," "Popsicle" and "Big Daddy," the stoles range from Cheshire-cat stripes to dip-dyed ombré. And, most importantly, all real fur is ethically sourced.
It seems counterintuitive whenever fashion gifts us with a comfortable, seasonally appropriate trend, so when we first spotted models at Louis Vuitton and Ann Demeulemeester cocooned in plush practicality, we wondered whether we were supposed to be wearing them in the summer or something. These faux-fur toppers have been dubbed 'teddy bear coats'  because their stuffed-toy semblance—think more Kenzo than Cruella.
Now that you've seen them out and about, making people's legs look all ten miles long and such, aren't you a little bit tempted to go full Jackie Burkhart? Trust us—try on a pair and your skinnies will feel like sausage casings by comparison. 
Logically, by this point, you should own 12 military jackets in various shades of olive. But we're about to make your wardrobe that much more badass—think chunky high-top boots in glossy black, tiny backpacks pierced with heavy metals, and leather goods that get better with age. Soldier on. 
Not that we aren't all about a seasonal berry lip or cat eye, but you know those mornings when you're running behind and only have time to pat on some undereye concealer and a swipe of mascara before racing out the door? Those always happen to be the days when we do a double-take in the mirror (or, you know, microwave), wondering when we got all Disney-channel fresh-faced. Our eyes look brighter, there's nothing caked in places it shouldn't be... It's inspired us to minimize our morning routines, save for a few holy grails. If nothing else, your skin will welcome the breather (literally).  
See everything else we can't get enough of on Instagram. What are you obsessed with this month? Tell us on Twitter.