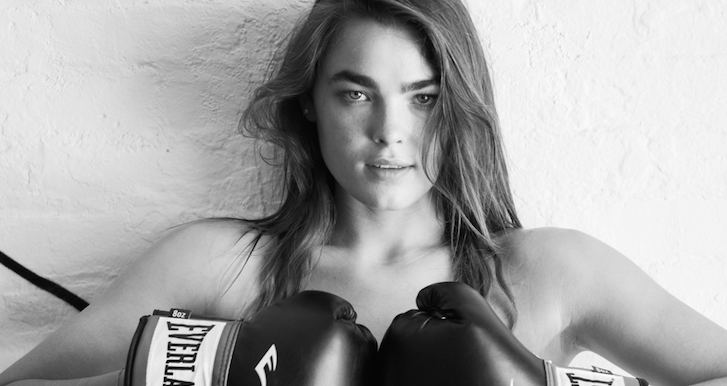 Drugstore Beauty Awards: Best in Body
Your bank account: 1. Dry skin: 0.
Body lotion is the type of product of which we always have approximately 10 different versions hiding out in various bathroom cabinets. That is until we're rushing to get out the door, legs in need of some serious gleam and scraping the bottom of the cocoa butter tub. Cue an internal promise to stop at Duane Reade on the way home from work for a major restocking mission. And because scaly dry skin (the worst) goes hand in hand with the season of pumpkin spiced everything and leather coats (Acne shearling, you will be ours), we thought it befitting that this week's Drugstore Beauty Awards featured a few choice Cov-alums' all-time favorite body products—from bath oil to soap; lotions to self-tanners (that LDW glow won't last long). Not surprisingly, most have a years-long devotion—almost unheard of in this industry—to the good old classics (think Dove body wash and Nivea cream). Because sometimes simple and cheap really is best. 
"For my skin, I'm addicted to Burt's Bees Sensitive Daily Moisturizing Cream. I'm really sensitive to fragrances in skin care—the slightest hint turns my face into a red, itchy mess—and a lot of lotions made for sensitive skin still contain natural fragrances that can cause irritation. But not this one: it's 99 percent natural and uses cotton extract to help block irritants from getting into your skin. It's the only moisturizer I've found that really nourishes while being completely irritant-free." – Victoria Kirby
"I'm also obsessed with Palmer's Cocoa Butter Formula as a daily body moisturizer." –  Bethany Cosentino
"My mainstay is Jergens Original Cherry-Almond Body Lotion. Nothing moisturizes better (even in the dead of winter)—and because I've used it since college, the scent comes with so many different memories. No matter how many body lotions I'm sent or that I try out, this is the one that I actually BUY at Duane Reade—in the jumbo size—every month!" – Leah Wyar
"My favorite lotion is super cheap and actually from Trader Joe's, it is their Coconut Body Butter. I like it so much because it is not too greasy or shiny so it is perfect for when my hands dry out on set." – Susan Schell
"E45 because my legs get really dry in winter." – Pandora Sykes
"Weleda body oil, I love it." – Rosemary Ferguson
"Skin Food by Weleda is the greatest moisturizer of all time, bar none. It is full of a million essential oils, so it smells incredible, treats any dry skin issue on face or body—and the green tube is just the chicest thing ever. Lemon Body Oil from Burt's Bees because it's subtle and soothing and energizing all at once." – Jean Godfrey June
"On my body, I'm all about Vaseline's new Intensive Care Healing Serum Advanced Relief (the white one), which basically applies serum skincare technology to your body lotion—more potent hydrators that penetrate more deeply and absorb without a trace. It does the job of those really, really rich body creams without the gross cloying under your winter sweaters." – Elaine Welteroth
"Nivea Crème is a lifelong fave thanks to its creamy whipped texture. I find the scent nostalgic and I often have a mini blue tin in my bag for winter dry skin emergencies." – Joanna Douglas
"Herbacin Kamille Hand Cream is a drugstore staple, but doesn't get enough love. It contains a TON of glycerin, which is hydrating and soothing. So if you're prone to cracked knuckles, ragged cuticles, or sandpaper hands, or find yourself washing your hands constantly because you don't want to get the death cold that's going around, this is exactly what you need in your bag at all times, all winter long." –  Anne-Marie Guarnieri
"I must own about six tubes of Weleda Skin Food—it makes the most delicious hand cream and works as a highlighter too." – Mary Helen Bowers
"Being a beauty editor for the past decade has certainly given me a taste for the finer things, but testing products at all price points has shown me that great quality doesn't always mean you need to empty your wallet. I have many drugstore go-tos—especially when it comes to skincare. Dove body wash is basically the only kind I use—I find it very gentle and nourishing—and I'm hooked on their refreshing new Mandarin & Tiare Flower scent." – Joanna Douglas
"As for skincare, I'm currently loving Nivea's In-Shower Body Lotion. It's like a body lotion... that you put on in the shower... then rinse off. Game-changer. For someone with perpetually dry skin, this product is a lifesaver. It smells nice (not too overpowering), and I put it on as the last step in my shower routine. After rinsing it off, I towel dry and don't have to apply another moisturizer–my skin is already soft and hydrated. It's a wintertime must. Plus, if your skin is really dry, you can always apply a body lotion on top to double the hydration benefits." –  Faith Xue
"I can't live without Dove Deep Moisture Body Wash. My body skin is sensitive too, and when it gets dry, it itches like crazy. This ultra-moisturizing body wash nixes that problem, even in this brutal winter we're having." – Victoria Kirby
"I keep a big jug of Cold & Flu Bath from Kiss My Face in my medicine chest—when you're congested, nothing makes you feel more like human being than a bath or shower with it." – Jean Godfrey June
"When it comes to skincare, many people believe that expensive and fancy is always better, but as someone who tries it all I've yet to ever find a better body wash than Dove. I used Dove soap as a kid, and once the loofah craze hit in the '90s, Dove was the first brand I tried. It remains my go-to and is always in my shower. My dermatologist recommends it for my sensitive skin, and I love how it leaves my skin feeling smooth, soft, and hydrated even during the harsh winter. My current faves are the Deep Moisture and Pistachio Cream Purely Pampering varieties." – Joanna Douglas
"Neutrogena Rainbath is kind of a throwback, but it still smells so modern and fresh." – Erin Flaherty
"I use moisturizer and shower gel from Kiss My Face." – Tracee Ellis Ross
"[In the morning, I] shower, use Bjork & Berries shower gel." – Pandora Sykes
"I feel like there are a lot of gradual self-tanners out there now, but the original Jergens Natural Glow is still the best." – Erin Flaherty
"Sally Hansen Leg Makeup, I have fair skin and I like to wear short stuff... so I need some tanner. Sally Hansen makes it look like I am wearing pantyhose and gives me an immediate tan. I don't travel or leave home without it." – Amber Venz
"I am willing to get on a plane because Hand Sanitizing Spray from Burt's Bees exists. It kills everything after you've been forced to touch the doorknob on your way out of the airplane bathroom—and contains no world-destroying antibacterials AND smells faintly of cinnamon." – Jean Godfrey June
"I have loved Bag Balm since college. The little green tin feels like a discovery, and the fact that it was made to use on cow udders before people co-opted it for their dry skin is just really amusing."  – Jamie Rosen