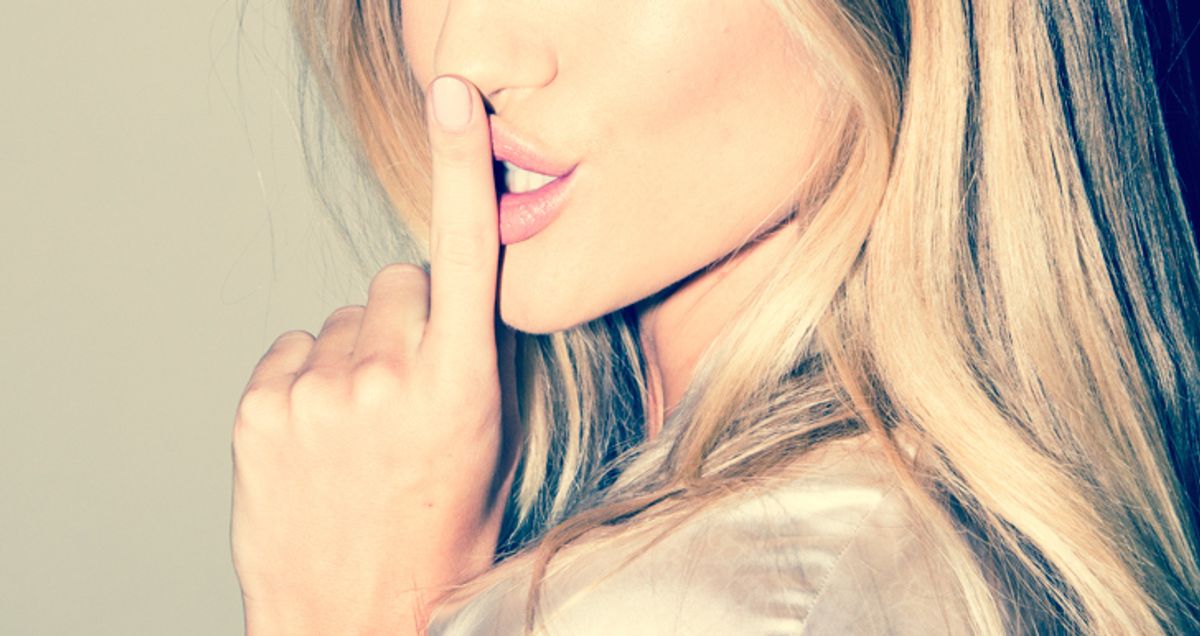 Skin
Prepare to be schooled.
All right kids, we're getting scientific with this one. Think of this as your Magic School Bus lesson in getting really, really good looking skin. But like, maybe mentally swap out the Ms. Frizzle scientifically-themed dress for one of the Katrantzou variety. We're visual learners, K?
For this class, we're talking collagen: the protein known as being a girl's best friend—well, at least until you lose it all. While collagen may (literally and figuratively) be the strongest thing between you and those impending wrinkle-woes, come a certain far too-early age, it begins to dwindle away. With that in mind, we entered the world of cellular supplements—the powders, pastes and collagen-infused beer (yes, it's a thing. Thank you, Japan) increasingly popping up on the market. Needless to say (ahem, beer), we're just a tad skeptical of the enhancements. So to gain some much needed insight into the biochemical skin sphere, which, let's just face it, is a just a little over our heads, we turned to New York-based dermatologists Dr. Dennis Gross and Dr. Jeannette Graf, to give us the low down on the collagen product controversy.
Class is in session.
---
The Basics
"Collagen is a protein made up of amino acids and is the most abundant protein in the human body. It is found in bones, muscles, skin and tendons, where it forms a scaffold to provide strength and structure. Collagen is part of the connective tissue that is in the skin and helps with firmness, suppleness and constant renewal of skin cells. Collagen is vital for skin elasticity and is what gives skin a firm, youthful appearance." —Dr. Dennis Gross, Owner, 900 5th Dermatology; Founder, Dr. Dennis Gross Skincare
The Science

"As we age, collagen production decreases. That can mean deeper creases and enlarged pores. As your skin becomes less elastic, pores expand because the collagen fibers in the walls around them are diminishing. As we mature, naturally occurring enzymes that erode collagen become stronger than the mechanisms in our skin that combat them. Like the thyroid gland slows down with aging, the fibroblast cells slow down collagen production. Peptides, vitamin C, ferulic and retinol wake up the cell and boost that productivity." —Dr. Dennis Gross, Owner, 900 5th Dermatology; Founder, Dr. Dennis Gross Skincare
Hydrolyzed Collagen

"Collagen is the most important structural protein of the skin. We begin to lose collagen in our 20s, so by our 40s it becomes apparent when we see sagging. The [collagen] molecule is quite large, so if it is used in its intact large form it will sit on the skin acting as a moisturizer. If the collagen is hydrolyzed, which means it is composed of hydrolysates, which are much smaller [molecules], it is able to penetrate the skin having a plumping effect. [Hydrolyzed collagen] often also has a stimulating effect on fibroblasts, therefore firming the skin, as well. Oral hydrolyzed collagen is especially helpful in patients who have difficulty consuming protein." —Dr. Jeannette Graf, Dermatologist; Author, "Stop Aging, Start Living"
The Supplements

"It's not just about providing collagen and topical supplementation, but the more important concept is stimulation from the cellular level. This is the most important thing we can do to benefit the skin. The skin makes it, as we age it depletes, and to combat collagen loss, choose products with boosters such as retinol, which combats these destructive enzymes. Vitamin C stimulates the fibroblast cell, which erects cells to produce more collagen. Genistein, a soy extract, blocks and diminishes these collagen-destroying enzymes considerably. In addition, antioxidants such as green tea extract, vitamins C and E and lycopenes are all important, collagen-protecting, free radical-destroying ingredients to include in your daily skincare regimen. Our new neck treatment, Ferulic + Retinol Fortifying Neck Emulsion, pairs powerful retinol with antioxidants to smooth fine lines, even skin tones and tackle signs of aging in the neck and décolleté. My Alpha Beta Medi-Spa Peel is a perfect example of a product that contains collagen while promoting cellular renewal and turnover. This weekly treatment is fantastic for those who are starting to see loss of elasticity!" —Dr. Dennis Gross
Topical VS. Oral Collagen Supplements

"Topical hydrolyzed collagen is excellent for firming skin. Hydrolized oral supplements are often combined with other vitamins and ingredients such as type 2 hydrosylates and glucosamine for joint health. Low molecular weight patented BioCell is combined with proline, hydroxyproline and vitamin C for healthy skin and hair." —Dr. Jeannette Graf

"Don't stress about getting [oral] supplements. A healthy diet is what's good for the skin. You color code what you eat. If you eat the colors of nature, you will get what you need for a healthy body, skin and hair." —Dr. Dennis Gross
What They're Made From

"[Collagen products] vary; some are made from purified animal extracts, some from yeast extracts, and others from fish and marine sources. The source is important. My preference is not animal, but marine based [collagen], which has the identical triple helical structure of human collagen without the risk of disease from certain livestock." —Dr. Jeannette Graf
When To Use

"[Collagen-infused products should be used] quite frequently. The specialty of cosmetic dermatology is changing and whereas in the past we would say, "Wait until…" [to start using a product], now millennials are taking advantage of anti-aging products and technologies to stay looking young." —Dr. Jeannette Graf
Alternative Measures

"Along with topical treatments, there are a number of in-office procedures that can boost collagen, such as the Skinn Collagenesis treatments. At my practice, we use the GentleMax Pro Laser, which is a thermal collagen stimulation that creates new collagen cells, leaving skin plump and firm with a nice glow. This amazing new treatment stimulates collagen without downtime or pain, and offers full facial firmness. Over six weeks there is improvement in lines and a lightly lifted look. We love to combine this treatment with our Pro Peel, as there is a surface regeneration when the two are paired. The treatment is typically used on the face and can also be applied to the neck and décolleté area. Most patients do a series of three treatments, especially leading up to a special event such as a wedding, and results last 12-18 months. Because there is no downtime, this is an ideal treatment for on the go, or even on your lunch break." —Dr. Dennis Gross