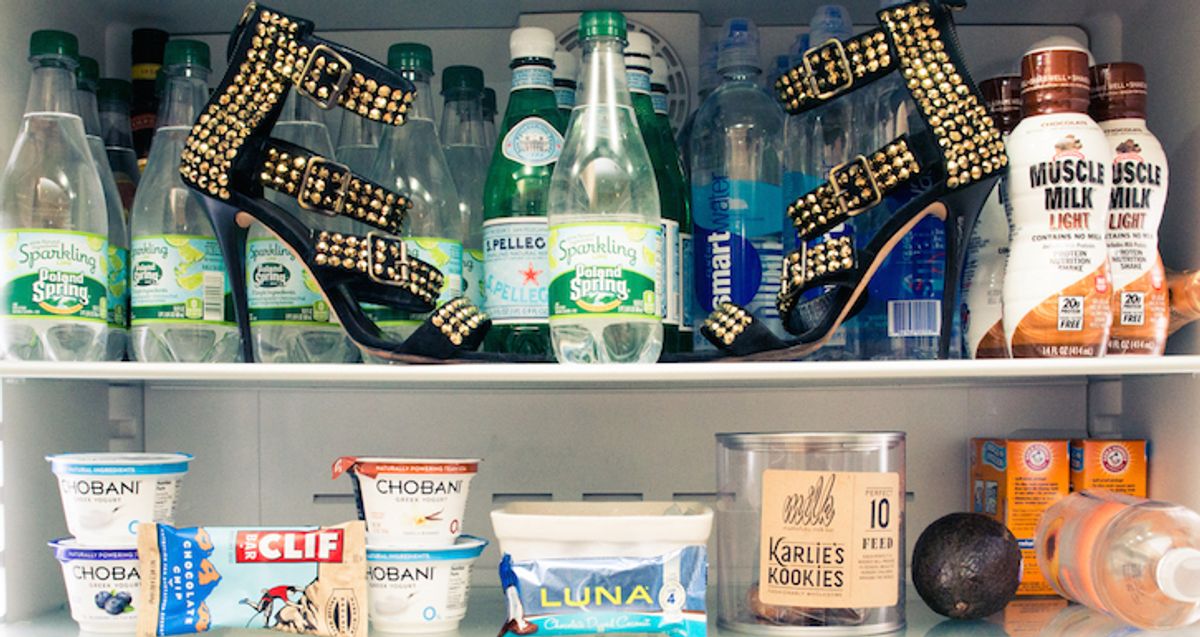 Nutrition
What to stash in your drawer for the inevitable 3 PM slump.
As far as healthy eating goes, we like to think that after years of being pretty much schooled by nutritionists, physicians, health editors, and fitness professionals alike that we have a fairly sound idea of what we should be consuming for breakfast, lunch and dinner: whole, nutritionally dense, preservative-free dishes. But snacking, well, lets just say that's always been a bit more of a mystery to us, if only because we often resort to coffee shop cookies and muffins to curb afternoon sugar-lows. That is until we got on the phone with Gabby Cohen, SoulCycle's snack-genius (okay, so that's not her official title, but co-founder Elizabeth Cutler swears by Gabby's office snack tips. So we do, too) to talk the healthy and fast (because let's be honest, that matters, too) options we should be stocking our desk drawers with. Consider the afternoon donut break officially banned. 
---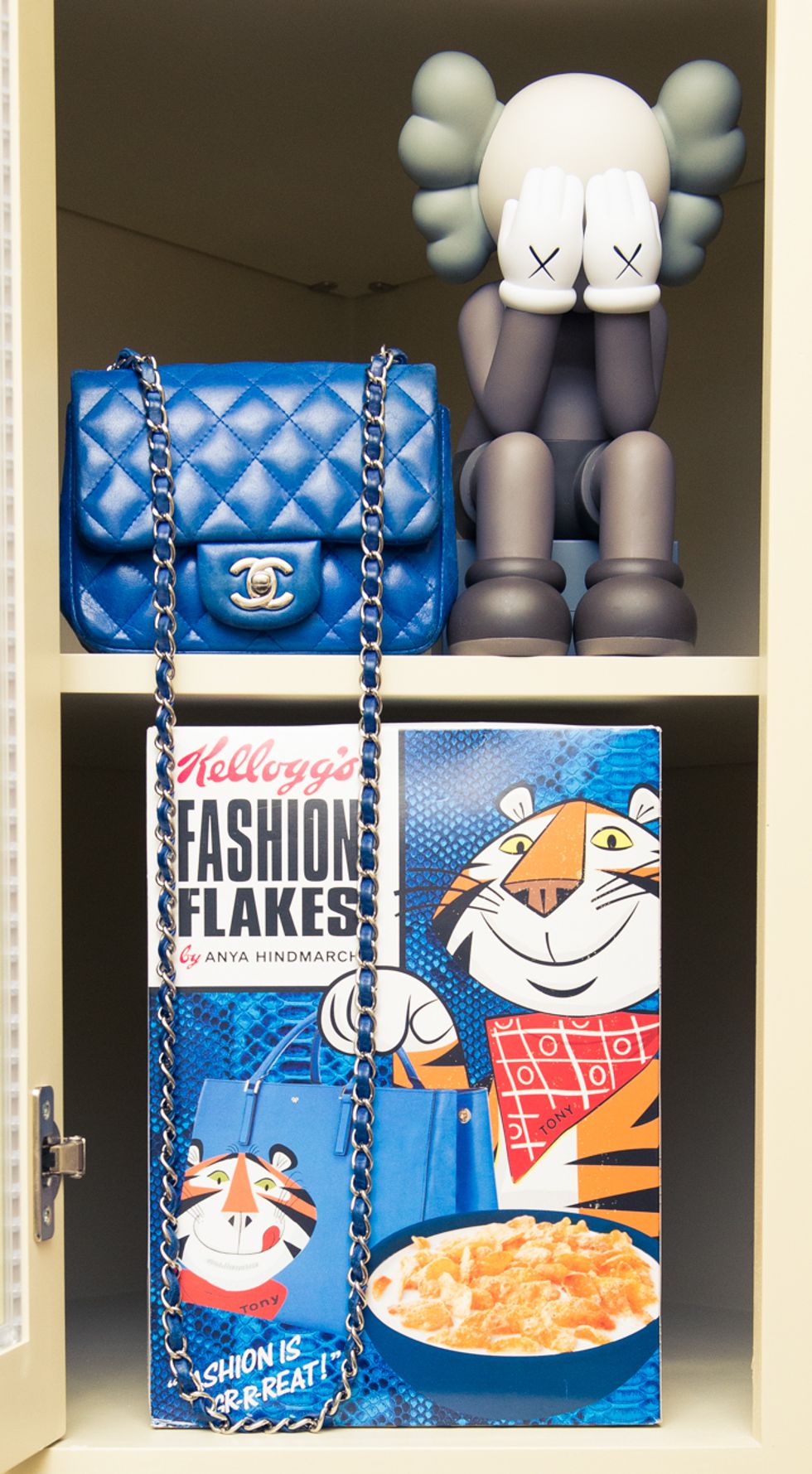 Cereal

"I like to have all healthy cereal. I don't have sugar cereals but I usually have two different kinds of Puffins. They have peanut butter, if I really want something like a cookie, and cinnamon [flavor]. I have Raisin Bran because it's full of good fiber and I always have some sort of granola that I make. I also have Uncle Sam's, which is a wheat berry flake cereal and it's pretty healthy."
Granola
RECIPE
3 cups of gluten free oats
1 cup of raw slivered almonds
1 cups of whole raw almonds
1 cup of chopped walnuts
1 cup of flax seeds
1 cup unsweetened shredded or flaked coconut
2 tbps. olive oil
1/2 tsp. coarse salt
1/2 cup (or increase to a cup if a sweeter granola is preferred) honey or maple syrup
1/2 teaspoon ground cinnamon
2 large egg white
1 1/2 cups dried cherries or another dried fruit, diced if large pieces (I like chopped dried apricots and dried cherries)


DIRECTIONS

1. Preheat your oven to 300 degrees. Combine all ingredients but the egg white and dried fruit in a large bowl, tossing to coat evenly. Whisk the egg white in a small bowl until frothy. Stir into the granola mixture. Spread it in a single layer on a parchment-lined baking sheet.

2. Bake for 45 to 55 minutes. About halfway through the baking time, use a large spatula to turn over sections of the granola carefully, breaking them up as little as possible. Rotate the pan if granola is baking unevenly. When it is evenly browned and feels dry to the touch, transfer the pan from the oven to the cooling rack. Cool completely. Once it's completely cool, break up granola into whatever size clusters delight you. Sprinkle in dried fruit.

3. The granola keeps for 4 weeks in the fridge.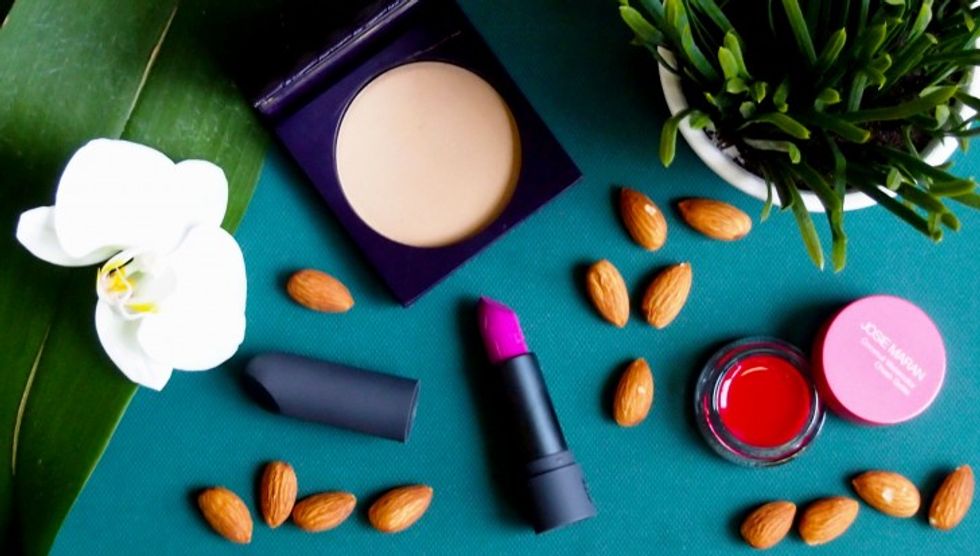 Nuts
"I order from nuts.com, which is my saving grace. You can buy every kind of nut, snack, whatever you want, in little bags or big bags. I always have a pound of almonds."
Dried fruit

"I always have a pound of dried mango. It's unsulfured and unsweetened—just straight mangoes. I'm a big fan of Trader Joe's. I get like a dried fruit medley: it's dried cherries, dried blueberries and dried strawberries. It's a really good sweet snack if I want it."
SkinnyPop Popcorn

"We're big popcorn fans. It's a great healthy snack and there's healthy fat in it, so we're always eating popcorn."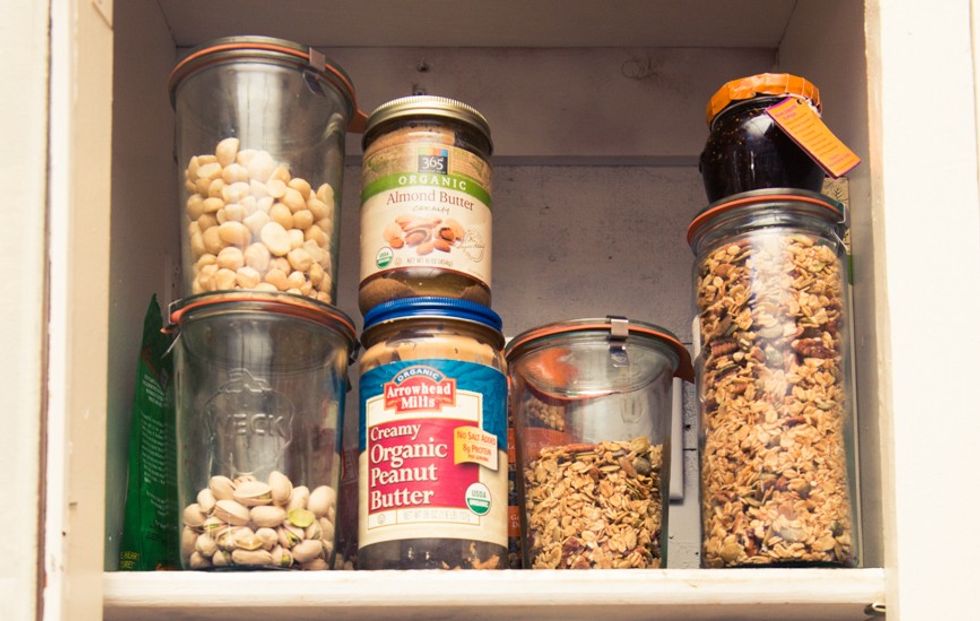 Almond Butter

"I really like Lundberg Rice Cakes that I eat with almond butter. I get the brown rice, lightly salted [kind]. We're lucky: at SoulCycle, we have huge bowls of apples. so we can always make an apple and almond butter or peanut butter, which I do often."