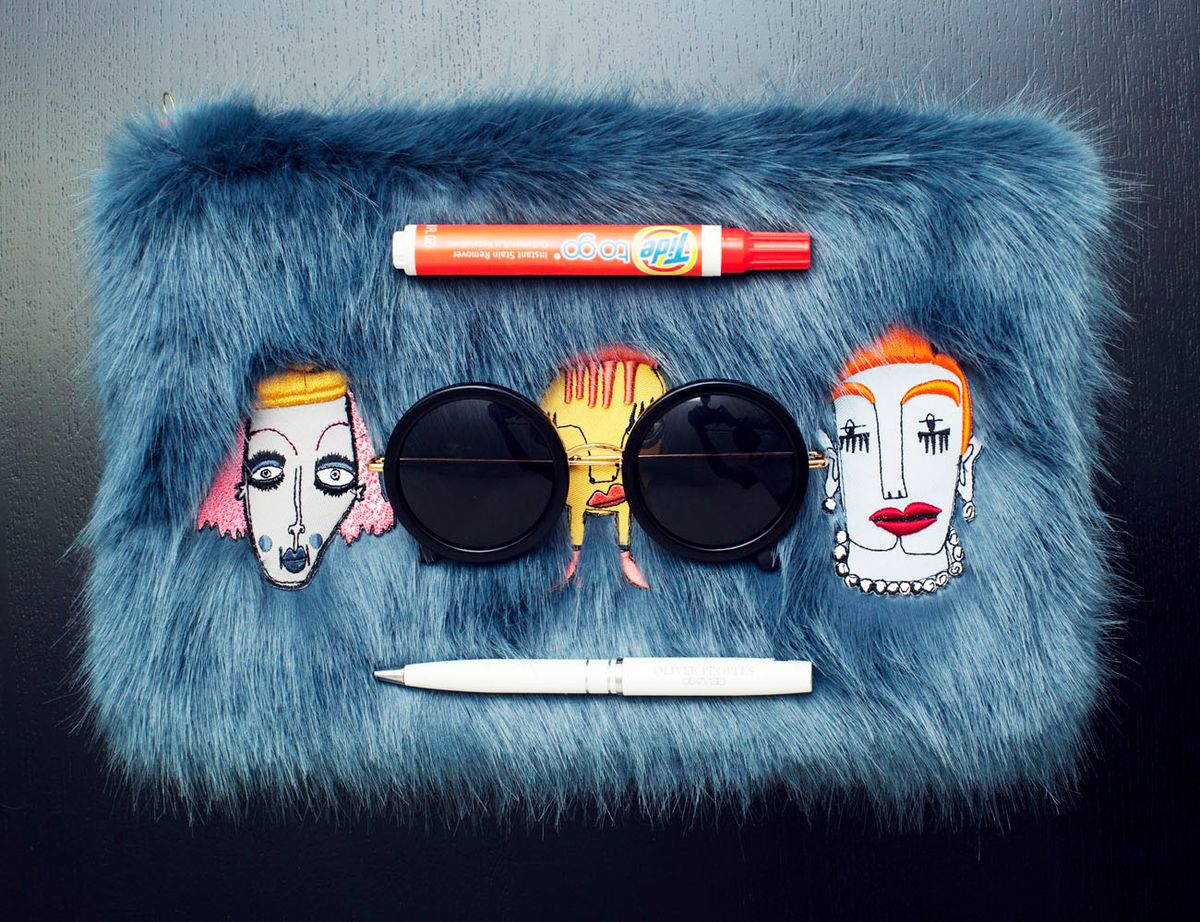 Career
Founder, Fivestory. New York.
In the land of the ubiquitous after-5 rooftop watering hole, SoulCycle studios, and the $3 slice of pizza (we're talking about New York, if you hadn't already caught on) brick and mortar shopping destinations are about as frequent as a post-SATC Manolo heel. But just as easily as they materialize, they're dismantled, swapped out and replaced with a seemingly identical one, or you know, a Starbucks. Not in the case of Fivestory (not even in the slightest), the immaculately curated department store-meets-boutique, which offers designer pieces rarely found outside its Ryan Korban-designed walls and was created by the artful eye of founder Claire Distenfeld. Herein, we caught up with Distenfeld to talk the importance of a luxurious and unique shopping experience, never letting failure bruise too badly, and how Fivestory's new e-commerce venture is only the beginning.
---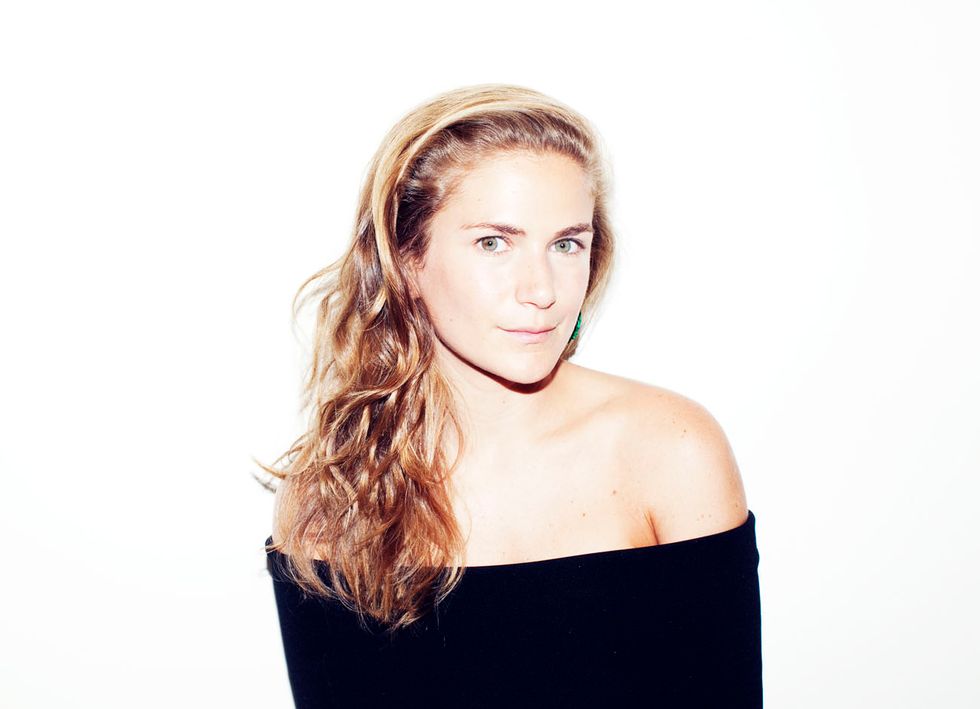 ON BEING HOW SHE'S ALWAYS HAD A KNACK FOR GOOD AESTHETIC:
"I started a jewelry obsession when I was young very subconsciously. Growing up in New York (I grew up on Madison Avenue), I realized that I'm kind of an aesthetic magnet. I see everything, whether it's a fork on a table or a mannequin or a light fixture or a doorknob. I never really realized that about myself until I got older. I do think that when I was young, I used to absorb everything I would see, so I think that was ingrained in me for a while. When I got older and started to really form my interests, I thought that aesthetics kind of meant 'art' and so I channeled all of my love for visuals into art."
ON HOW THE IDEA OF CREATING AN ENCHANTED CONCEPT LED HER STRAIGHT TO FASHION:
"I worked in art for about six years and really got disenchanted with it. Not art in itself but more the world around it. I was super young and I was walking into work and I just really wasn't happy, so I left. I had a few chats with my dad and he had just been exiting the business he worked on his whole life and we just sat around and came up with this concept of this store that was all about discovery and inspiration. We would go find things and create this enchanting world or an oasis of the city. I don't think we ever fixated on the word 'fashion', we were fixated more on the world of exploration, the world of discovery, and then as I peeled the layers down and I really tried to figure out what it was that I wanted it to be, or what we wanted it to be, the voice of 'fashion' got louder and louder. Now it's kind of a mixture of both."
ON HOW HER BACKGROUND AS A CURATOR TRANSLATED TO HER CURRENT ROLE:
"When I worked in art, I was trained as a curator and I worked a lot with contemporary artists so at the end of the day I was going out and looking at new young art that I either thought was good, bad, I liked, didn't like and then I had to show it to someone, which is very similar to what I am doing in fashion. You find these young talents and you really believe in them; you have to make other people believe in them and sometimes it's easy, sometimes it's not easy. But it's really fun and the journey is kind of the reason why you do it."
ON WHERE THE NAME FIVESTORY ORIGINATED:
"The name comes from the building. When my father and I were conceiving this, he was in his 60s and he was like 'oh, we're going to do something cool, we're going to go downtown,' and I was like 'no, no, no, we're going to stay uptown.' He's like 'why would we stay uptown?' I couldn't visualize exactly what the space would be but I knew what it would feel like. I knew what it'd look like and I wanted history to it; I wanted the idea of story telling, I wanted all these kind of different elements to kind of speak of the past but fill the store with things of the present or things of the future. We were walking in the upper east side everyday looking for spaces and nothing came up and then when I saw this building I was like, 'this is it, this is the building.' It was a five story building and when we thought about it, that it was a family business and the idea of story telling and the word 'story', it was just very obvious to me that it had to be in the name. We just we went for it."
ON NOT LETTING FAILURE BRUISE YOUR EGO:
"[Opening the store] was definitely a learning curve. I had never worked in retail before. It was pretty tough because the nature of fashion and the nature of retail is not an easy place to just jump right in. I think you learn from your mistakes and you don't let them bruise your ego—you just keep pushing forward and you just keep appreciating that every single day you're open, is another beautiful day. Anything could happen and you just keep a positive outlook."
ON THE PIONEERING MOMENTS OF FIVESTORY:
"The first few months were hard, only because we didn't have the internal support that a store needs. Meaning, we didn't have visual merchandisers, we didn't have a manager, we didn't have these big pillars that right now shape a lot of Fivestory. We were doing it together. It was like the pioneering moment—a little bit of a hustle but you knew that it wasn't sustainable and we were just hoping that, even though some of the inventory was wrong, we'll just fix it later. We didn't really realize the impact of a lot of things we were doing because we had never done this before. You just hope that you get to a point when you're a strong enough swimmer. Now we can hire people that are professional and can do these things, which thank god!"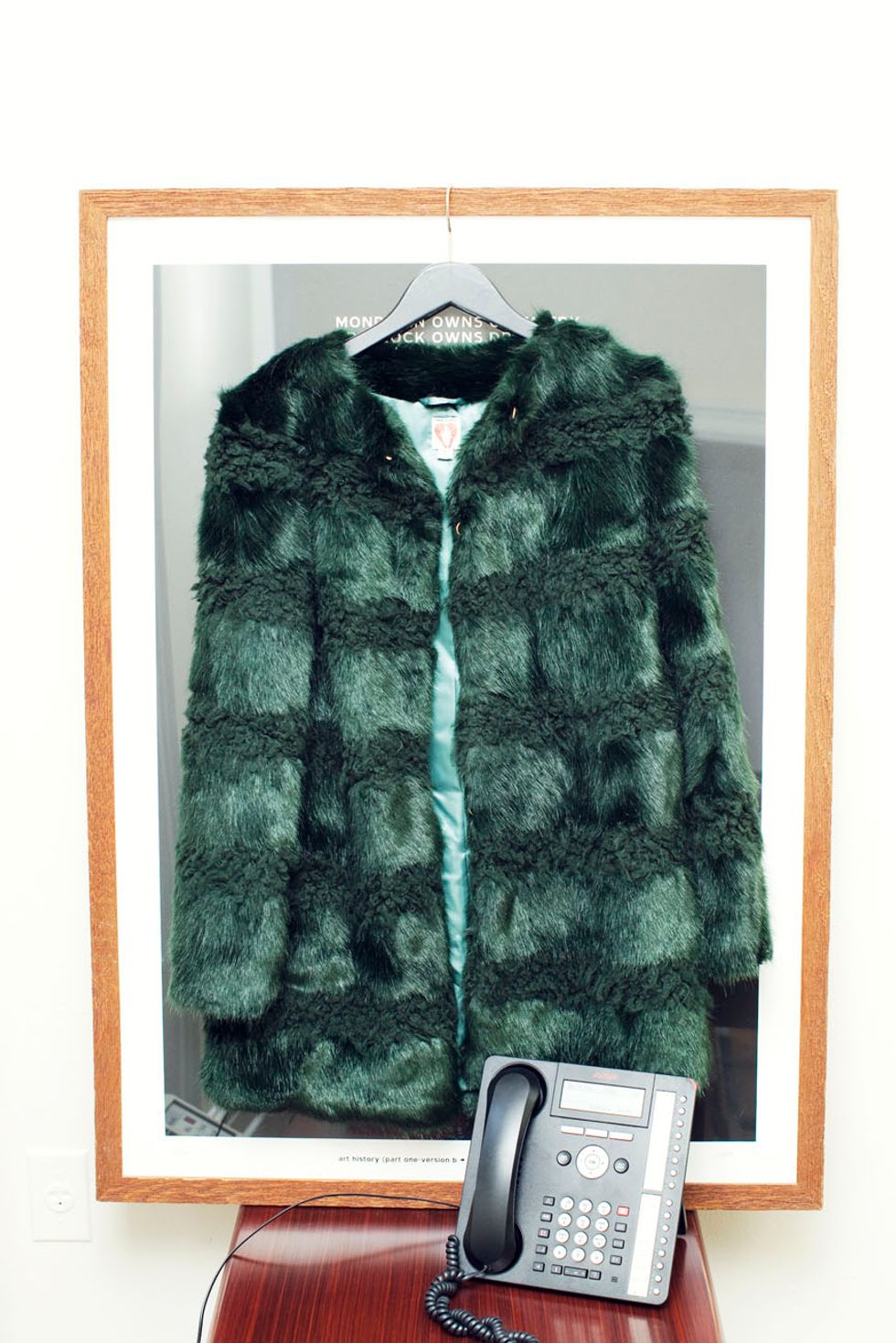 ON HOW SHE KNEW WHO WOULD DESIGN THE SPACE WELL BEFORE IT CAME TO BE:
"I had read a little bit about Ryan Korban before I opened the store. Way before we had the space, when I had just conceived this idea with my dad, I looked at him and I said 'oh, by the way, I already have someone to design it,' and he's like 'alright, pump your brakes. Wait until we get a store,'. I was like 'I really think we should meet him now,' and we met him 9-10 months before we ever signed a lease. Ryan and I really got to know each other and he really understood what I liked and what I didn't like. Everything that I said he would just take it and make it better, and we manifested both of our appreciation for the past, the present and the future, and all that stuff into what Fivestory is now."
ON HER FAVORITE DESIGNERS RIGHT NOW:
"I really like Rosetta Getty, I think she's really talented. I really like Paul Andrew, Aquazzura shoes are amazing, oh, and Alessandra Rich."
ON FINDING BALANCE IN HER OWN STYLE:
"I'm usually taking two extremes and then finding the middle ground. If I'm wearing something really feminine, I'll wear a more chunky shoe; or if I'm wearing a pant suit, I'll wear a sexy shoe. I'm not funky by any means, but I very much like to have fun with my clothing, I love accessories, I love jewelry, and I like to be super balanced."
ON THE FIRST ARTICLE THAT MARKED THE BEGINNING OF SOMETHING BIG:
"When WWD did an [article], '10 of Tomorrow', I remember being like 'oh, wow, this is a real thing that's happening, this is a real article. I still feel like we're so young and that it's all kind of a dream."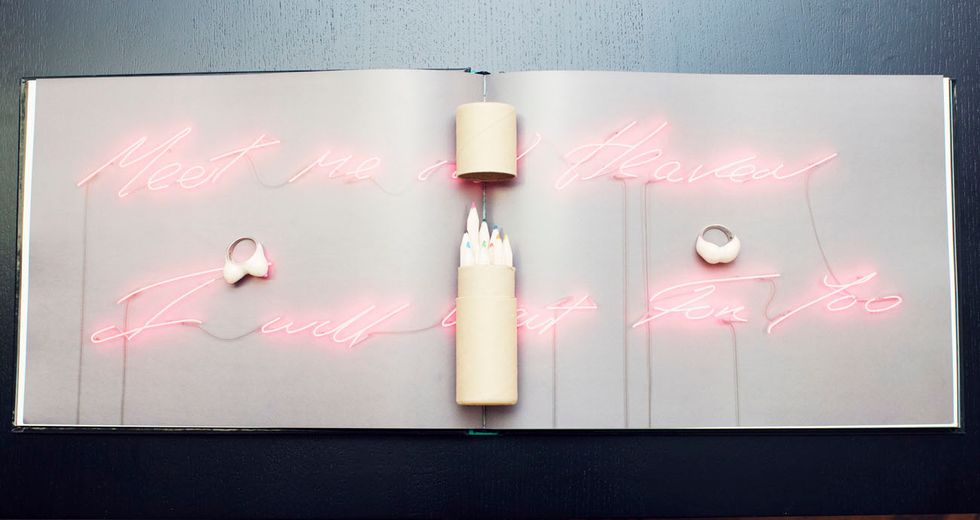 ON WHAT INSPIRES HER:
"Art inspires me, architecture inspires me, interiors inspire me. I love vintage; going through vintage clothing and vintage photographs. I like to watch documentaries about things of the past. I'm a little bit of a romantic, so that always gets my juices flowing."
ON WHAT AN AVERAGE DAY IS LIKE FOR HER:
"I usually wake up at 7AM. I'll do some sort of exercise three or four times a week. I usually have meetings—I like to take my meetings either at the beginning of the day or near the end of the day. First I go to my office, check in on emails, talk to my COO, talk to all the people in my office, make sure there isn't anything urgent and then I'll go to the store, check who came in, check for Instagram and then I'll go back to the office to finish my meetings at the end of the day.  At around 6/7PM, I go home, eat dinner and call it a day."
ON THE BEST ADVICE SHE EVER RECEIVED:
"Henry Ford said, 'If I had asked my customers what they wanted they would have said a faster horse. Life's about going with your gut...'"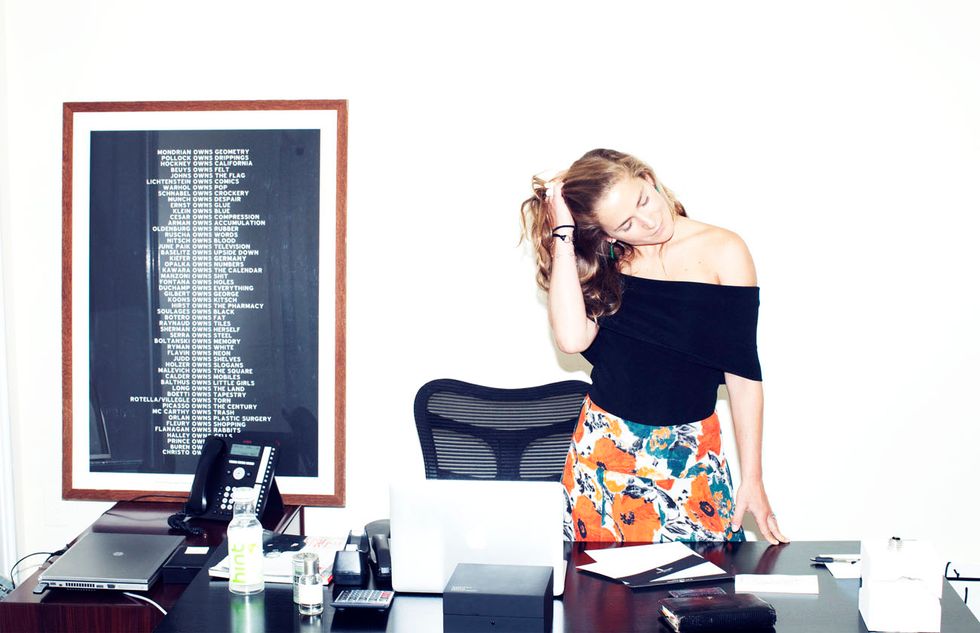 ON WHY HAVING NO DAY LIKE ANOTHER IS THE BEST PART OF THE JOB:
"My favorite thing in the world is that there is no day that ever looks the same. When you create a lifestyle store, you give yourself the excuse to dabble in anything you want. It's like, if I wanted to do a collaboration with a juice bar or make our own caviar, I could find an excuse to do it—I think that's really, really exciting."
ON THE BEST ADVICE SHE COULD EVER GIVE:
"You have to build up your confidence and build up your strength. Find a way to be tough because the world is like a very scary place and nothing comes easy. But you can do anything! That is the truth. You have to build up an armor in order to get there because the mountain is steep. People have climbed it before, so don't give up (it's a cheesy one-liner, but it's the truth)."
ON WHAT IS NEXT FOR HER AND FIVESTORY:
"My personal life is exciting, I'm as of today I am a new home owner. I'm planning a wedding. I told my entire team, 'I just want you to know, I got another job; it's a wedding'. For Fivestory, we just launched our e-commerce and I'm really excited about it. I think it's beautiful and I'm really excited to finally roll out the personality of it. I think of our e-commerce like a baby; super cute and you want toplay with it, but once it gets older, the personality starts to develop. I have on the backburner all these things I'd love to start doing with it, so I think Fivestory.com is going be a new frontier for us. We're now ready to start doing bigger collaborations and making a little more noise."