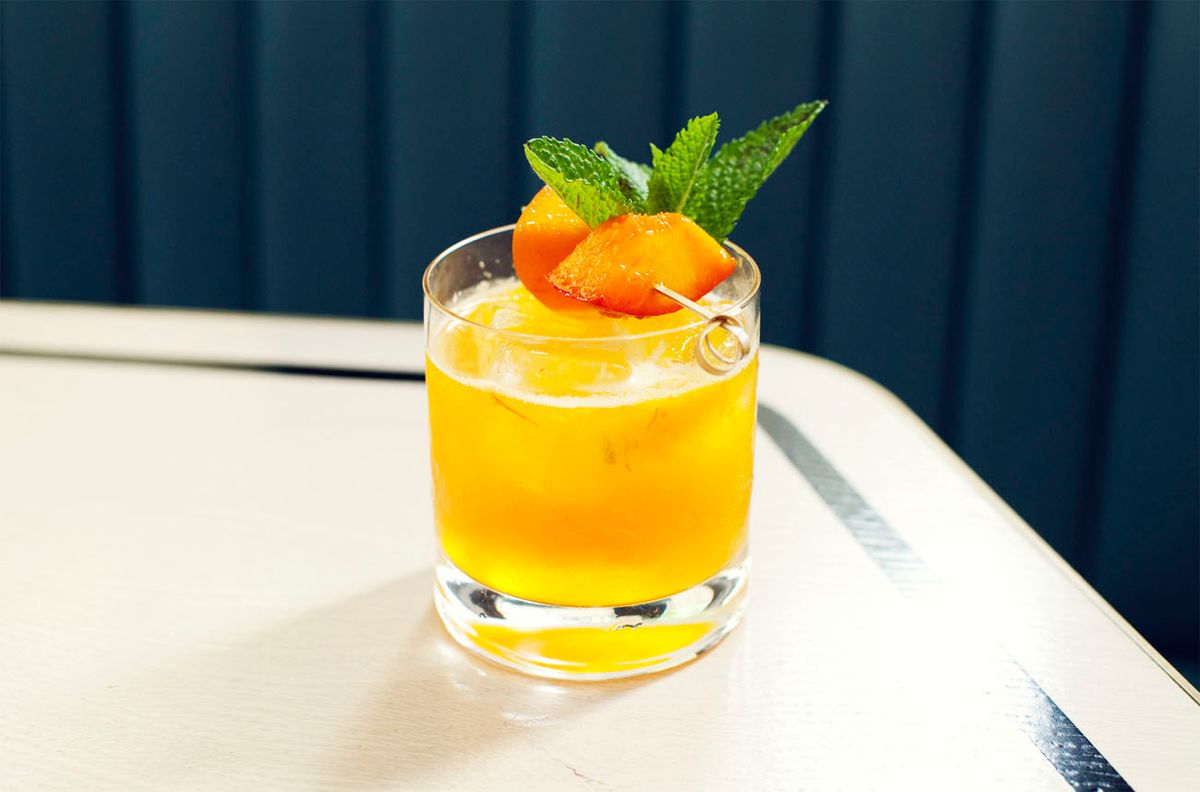 Entertaining
It's time to squeeze every last boozy drop. (Plus, it's an efficient use of all those soon-to-rot peaches you're buying up at Whole Foods.)
You know those restaurants where you'd literally eat or drink anything they put on the menu—you trust them not to add cilantro to anything uncalled for (and it's just that good)? Yeah, that's Café Clover for us. The cozy West Village space is pretty much home as far as our stomachs are concerned (hello, kale, blood orange and radish salad; we see you, cauliflower "steak").
Same goes for anything mixed behind the bar. So when we were hanging out there the other week, collectively bemoaning the nearing conclusion of summer a.k.a. our lives, we persuaded the bartender to mix some kind of elixir (our kind of elixir involves rum and not spirulina) to help us hold onto the belief that the season will just last forever. Minutes later we were presented with a peach concoction good enough to make us forget about the impending doom of Labor Day. Not to be all "This is the end" and stuff, but cheers, guys!
---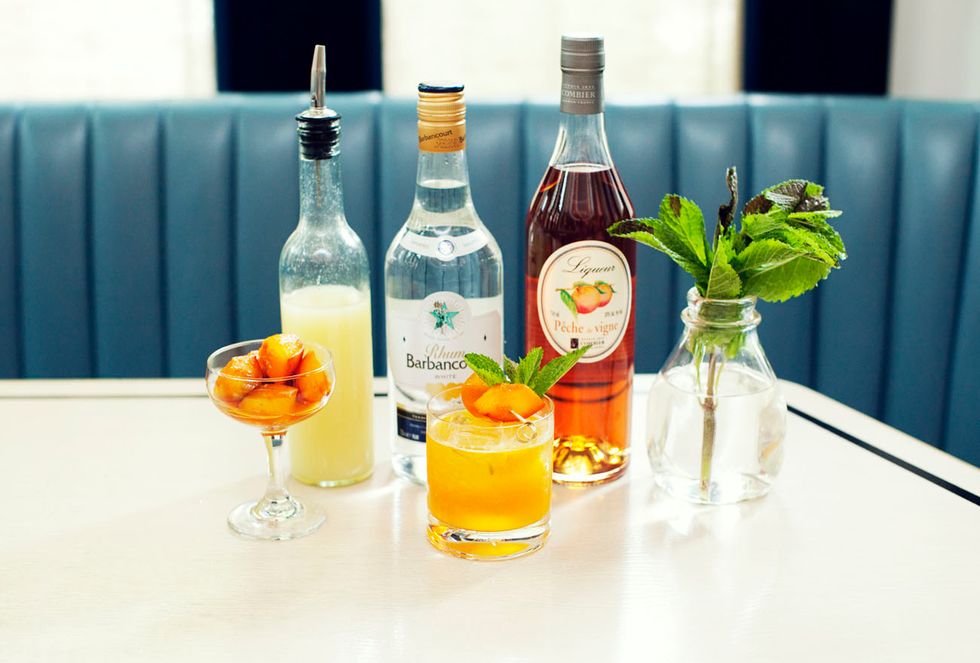 ---
PEACH & SAFFRON SHRUB
A.K.A "THE JOON"
2 oz. BRUGAL RUM EXTRA DRY
1 oz. PEACH SCHRUB
1/4 tsp. LEMON JUICE
1/4 tsp. SIMPLE SYRUP
SHRUBB:
In a  quart container, mix:
1.5  oz APPLE CIDER VINGER
2 diced PEACHES
1 pinch SAFFRON 
one > Muddle peach shrub mixture in shaker.
two > Add the rest of the ingredients and shake.
three > Serve in rocks glass over ice and garnished with cube of peach
---