Deskside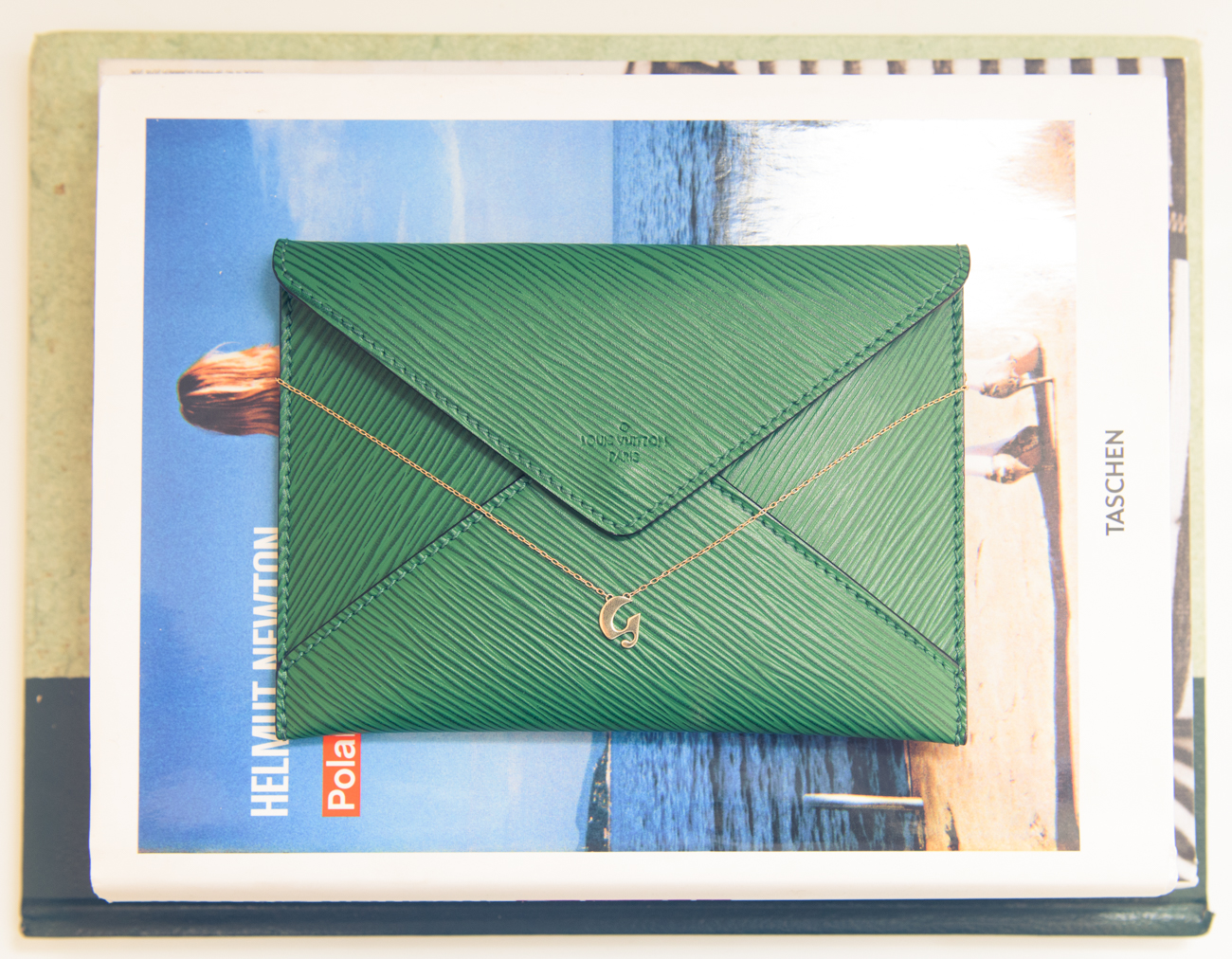 Deskside: Emily Weiss
Founder & CEO, Glossier & Into the Gloss. New York
When it comes to girl bosses, it doesn't get much more bossy (in that good, Beyonce-condoned way) than Emily Weiss, who, with Into the Gloss pretty much informed every beauty cabinet decision made post-2010, and then gave us exactly what we needed with Glossier's must-have products (we'll never use another primer again, btw). In the meanwhile, she's been raising venture capital funding rounds, growing her company to almost 40 people and spreading the gospel of beauty as self-expression, all in a steady stream of looks from the likes Louis Vuitton, Céline and Narciso Rodriguez. But we're pretty sure we don't need to remind you that this girl has taste. After posting up with her at her penthouse HQ (open to the public every Friday for the rest of the summer—hurry, there aren't many summer days left), we got her talking about the value of constantly learning, her "obsession" with products and what she learned from Isabel Marant.
ON THE EVOLUTION OF INTO THE GLOSS AND GLOSSIER:
"I never expected that it was going to become the movement that it has become. I was always extremely curious about women's choices and their personal expression. Into the Gloss was a project that started small—it was just me in my bedroom—and set out to explore beauty as an element of personal style and create a new conversation around beauty in a digital format, and help create a community of women who could be inspired by powerful women and communicate with each other. It's been this really incredible, magical evolution over the last five years into what is now Glossier, which is really this physical incarnation of this belief that women should really be proud of their choices and proud of wherever they're at in life, and that beauty is really unique to everyone. The Glossier products are this incredible core that help form the backbone of a larger beauty routine."
ON THE INSPIRATION TO LAUNCH PRODUCT:
"After interviewing hundreds of women over multiple continents and many years, as well as comments from our community and even girls in real life, I found that there are a lot of beauty products out there and not enough brands that are interested in either making products for real life and not just for the runway and red carpets—that really address women's everyday needs and most basic desires. And that vision came from so many interviews about which products worked and which don't, which are necessary and which aren't…"
ON LAUNCHING WITH A 'DOSSIER' OF PRODUCTS:
"[From conception to launch took] about a year and a half. The word Glossier is a play on the word 'dossier.' It's referencing our editorial background and point of view of the entire landscape and where it's at today and thinking about the core building blocks that go into every woman's beauty routine… That's what really influenced our Phase 1 Set of Priming Moisturizer, Balm Dot Com, Perfecting Skin Tint and Soothing Face Mist."
ON THE DISTINCT AESTHETIC OF GLOSSIER AND WHAT LUXURY IS REALLY ABOUT:
"I'm fortunate to have spent many years at Vogue and different magazines, and I've always been really interested in photography and branding. I remember really being obsessed at the mall with stores like Delia's and Limited Too and Stila, and as I grew up and entered adulthood, brands like Céline, Supreme, Alexander Wang and Maryam Nassir Zadeh. I think Glossier really sought out this sense of individuality and freedom, while also proposing a kind of fun sophistication and this idea that luxury doesn't have to be too serious. I think luxury is about quality always. And luxury is also about accessibility and getting what you want when you want it and how you want it. Part of our direct-to-consumer model is very much so that we can cut out the middleman so that we can spend a lot of money making these really amazing formulas and packaging designs and not charge an extraordinary amount for them. I always think about Glossier as putting a smile on your face and not taking things so seriously, while, at the same time, looking good and like yourself."
ON THE MOST CHALLENGING ASPECTS OF BEING A FOUNDER AND CEO:
"One of the hardest parts is the pace at which we grow. It's exhilarating, but it also constantly presents new challenges in terms of my job. Even though my title has been founder and CEO since day one, I have probably a hundred different jobs; and I think most of the people who work here would say the same thing. We are always struggling with so many different things—it kind of feels like a video game, where we're always getting to a new level and opening some door, but we don't know what's behind it and we just need to adapt. What's been challenging has just been constantly shifting gears in terms of what being a CEO means, in terms of a day-to-day, month-to-month role. One month it might be that I need to learn how to raise venture capital funds, and one month it might be that I need to broker a real estate deal for a new office that we are getting and I need to understand neighborhoods' price per square footage, and then another month it might be that we're bunking down on internal processes and goal-setting. It's always exhilarating and every day is different."
ON RAISING VENTURE CAPITAL FUNDS:
"I don't have a lot of venture capital experience. I went to art school, so I learned it all first hand and I'm still learning. One thing that I've realized both in venture capital and business is that it's often easier to have a conversation with someone who's more like you. It's more challenging when you're not speaking the same language or you're both not well versed on the same topic. There are not very many female venture capitalists, there are more male venture capitalists, and most of the people who I pitched to haven't had personal experience with a mascara or a lipstick. There's no inherent bias that I've been faced with personally, I think, though, that it has reiterated the fact that no matter what the product is you're pitching, whether it's a beauty product or a tech product or a hotel project, it's up to you as the entrepreneur and the owner of your idea to communicate the market and why your idea is good and why it will work. Our lead investor, Thrive Capital, who have invested in Instagram, Warby Parker, and other really successful brands and products, even though they are guys, they understood that Glossier really was setting up to do something different and really is creating and proposing this somewhat radical idea of what beauty can be to smart women. It's been a pretty interesting partnership and I've been learning a lot."
ON HER CURRENT FOCUS AS CEO:
"At the moment, what we're really excited about is launching more product. We have a really incredible product we have coming out in October that is near and dear to my heart that we've been working on for over a year. At the same time, we also just built out our engineering team and are working on some really interesting digital product innovations where we're going to be enabling our community to give us feedback in a more fluid way and also communicate to each other more fluidly."
ON BUILDING OUT HER TEAM:
"It's all been happening so fast due to demand, so a lot of it has been lucky timing and anticipate what's around the corner. We're now a team of almost 40 people and that spans product development, editorial, creative, operations, finance, technology, digital product."
ON THE RESEARCH AND DEVELOPMENT OF GLOSSIER PRODUCTS:
"It's been a really interesting process and I've been fortunate to partner with some incredible minds in the industry who have decades of experience with major beauty companies, and to learn from them. I probably get a little too obsessed with product, just because I've been the beauty editor now for five years, so I'm really obsessed with product quality and making sure whatever we put out at Glossier is really the best kind of its kind. I liken the launch and development process to what I've seen a little bit with fashion designers coming out with their seasonal collections. I've seen designers backstage—you can picture them kind of biting their nails, and the show's ending and waiting for what the critics are going to say. And that's similar to how I react to our product launches because we put so much effort into them and so many people touch it—it's really a labor of love."
ON THE DIFFERENCE BETWEEN GLOSSIER AND INTO THE GLOSS:
"Fundamentally, what we are proposing to women is this idea of becoming your own best beauty expert and really taking ownership of your beauty lifestyle. Glossier very much a lifestyle brand, in my mind, while Into the Gloss takes a very editorial approach to the entire beauty industry and market, of which Glossier is a part. I think it's very important that we have that editorial heartbeat and the editorial, curation-minded point of view, because it's helped to make the best product and continues to make inspiring content and helps connect women and inspire them to make the best choices about their beauty routine for themselves."
ON THE MOST INSPIRING INTERVIEWS SHE'S DONE:
"A few of the most seminal interviews I've done were with Isabel Marant; Cat Bird and Ali Bird; Kate Young is a frickin' beauty genius. Isabel Marant, in particular, represents a woman who really speaks her truth and has written her own playbook when it comes to beauty and other aspects of her life. I think she's really adapted beauty for herself and reached a level of clarity and self-awareness that is inspiring. That idea that I always read about in magazines and wonder if I'll achieve of feeling like I really know who I am; I know my style. With beauty you can kind of get to the same place. That's not to say that it's not fun and you can't play, but I think the level of authenticity she has about her is just really inspiring."
ON THE BEST ADVICE SHE COULD GIVE TO THOSE WHO WANT TO START THEIR OWN COMPANIES OR WORK IN THE BEAUTY INDUSTRY:
"The best advice I would give is to be really open to learning. I was not a good learner in school—maybe because I wasn't as passionate about history as I am about building a beauty company. But when you really care about something and you have the passion for it, it's not going to come easy. If you want it to be the best it can be, you're really going to have to stretch your brain and really work hard. And when people say that working really hard is the best advice, I think learning is a huge part of working hard. It's not just plowing ahead; it's actually being like a sponge and being reflective and constantly learning that actually is the hardest work and requires a lot of vulnerability."
ON THE IMPORTANCE OF INTERACTING WITH CUSTOMERS AND READERS DIRECTLY DESPITE BEING A DIGITAL COMPANY:
"It's really the lifeblood of our company. We aim to be incredibly transparent and really democratize beauty and in order to that requires understanding that our job is essentially to make our community happy and give her things that she really gets excited about and finds to live up to all of its promises. Having touch points, whether it's on Instagram, Twitter or Periscope, through to offline, in-person, more traditional retail experiences, the conversations that we have are necessary for our world to keep turning. I get really inspired by having people upstairs to the showroom where our creative teams sit, from our packaging designers to our creative director and digital art director. And to feel that energy and hear feedback, it's honestly probably my favorite thing to do.
We reach girls from all over the world, but we only ship to the United States right now, so over the summer showroom there's been a lot of girls who are in New York traveling from different countries who are huge fans of Glossier and follow us on social media and have yet to actually touch or feel the product. They come into the showroom and are so excited. We had one girl bring us cookies that she had baked at home—it's been really exciting."
ON WHAT SHE SEES FOR THE COMPANY IN THE FUTURE:
"I see our company being the beauty brand for a whole generation of women and a whole movement for a number of women who believe what we believe and helped to build the company with us. I think it really will, I hope, allow many women to feel like they have the power and resources to make their own decisions about beauty, and they don't need a sales person or an advertisement to tell them. So much about beauty is learned through recommendations and first-hand. And the more women can learn on their own and with each other, the stronger they'll be. I think Glossier can help do that."