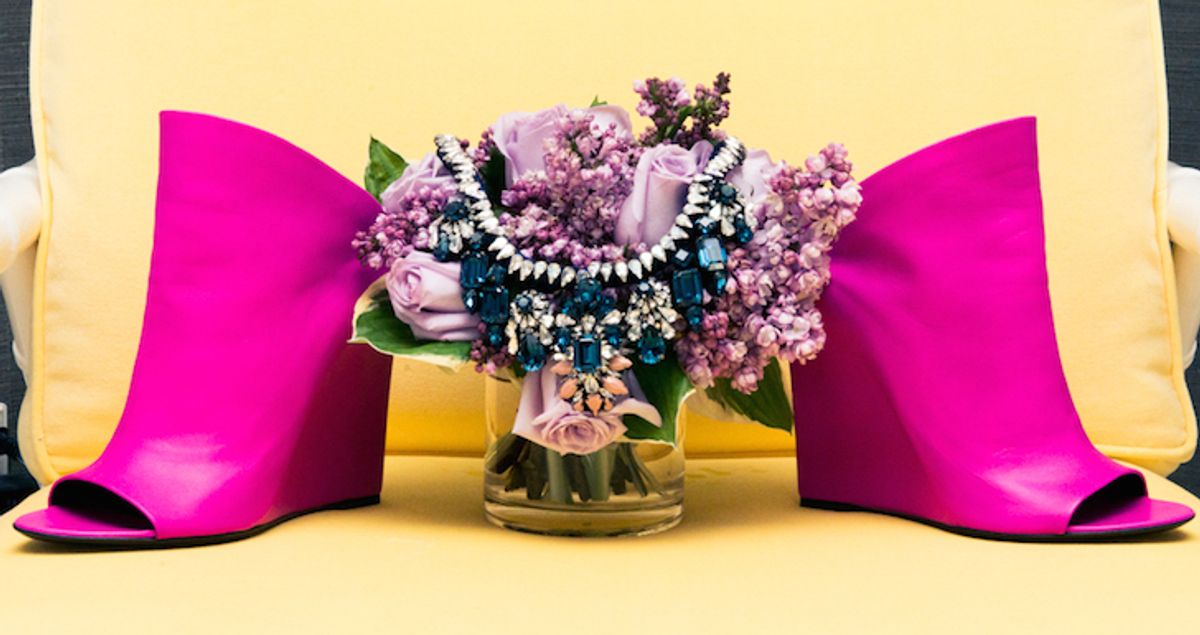 Fashion
Everything we want right now.
Guys, we wish we could begin this with a scene the likes of a T.Swiftstagram—reporting to you live from a cerulean infinity pool, one leg dangling lazily over the wing of our Pegasus pool float, shirtless Calvin Harris whispering sweet nothings into our ear ("If there were a VMA for apology tweets, it'd be yours, babe"). The daydream bubble (er, inflatable swan) bursts and we're back to reality, sipping stale coffee at our desks in sub-zero AC, pop-stardom still only imaginary. We're officially into the dog days of summer, we're in dire need of a pick-me-up.
Sure, scorching temperatures were a welcome reprieve in early June, when our orders of business included 1) Going one shade darker in our Diorskin foundation wardrobe, and 2) Hunting for a one-piece that didn't ride up to places one can only describe as 'gynaecological' (harder than it sounds). But now that we're onto our seventh 100-degree day, burnt to a beet chip and wearing our last muumuu, it's all we can do not to pray to Gaultier for a nubby knit and some pumpkin spice. 
From the pre-fall to the fall to the downright wintery, here's everything we're coveting for August.
---