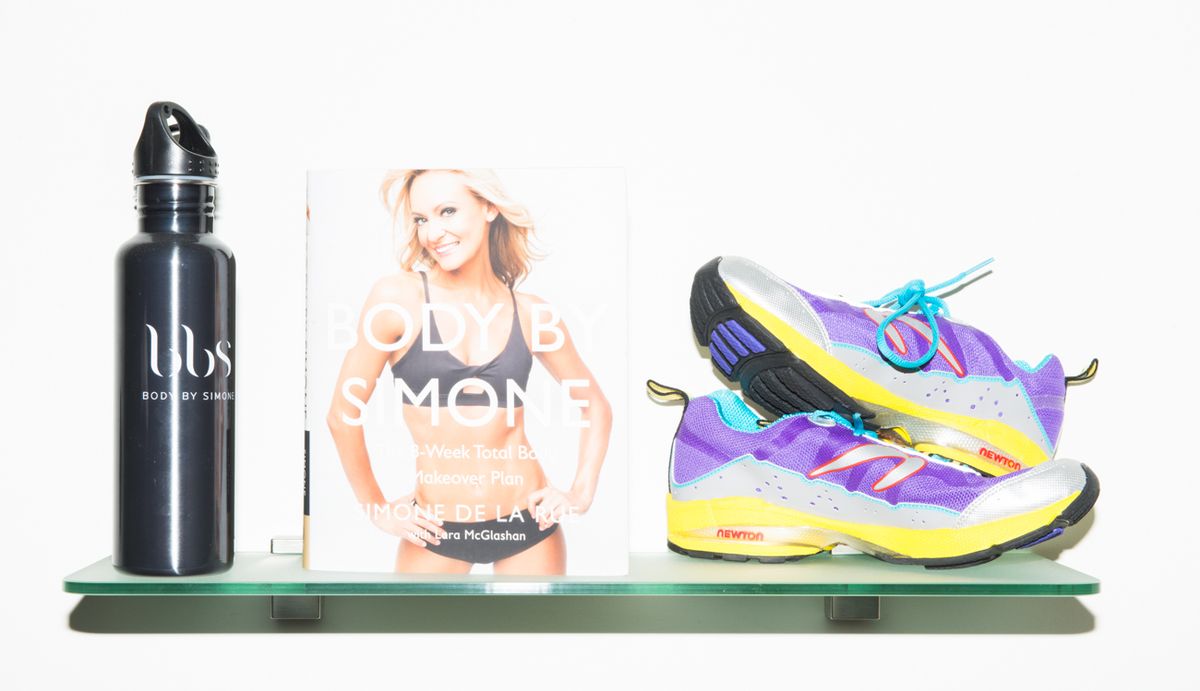 Wellness
The Body by Simone founder on cryotherapy, meditation and the infamous Soho House feast.
---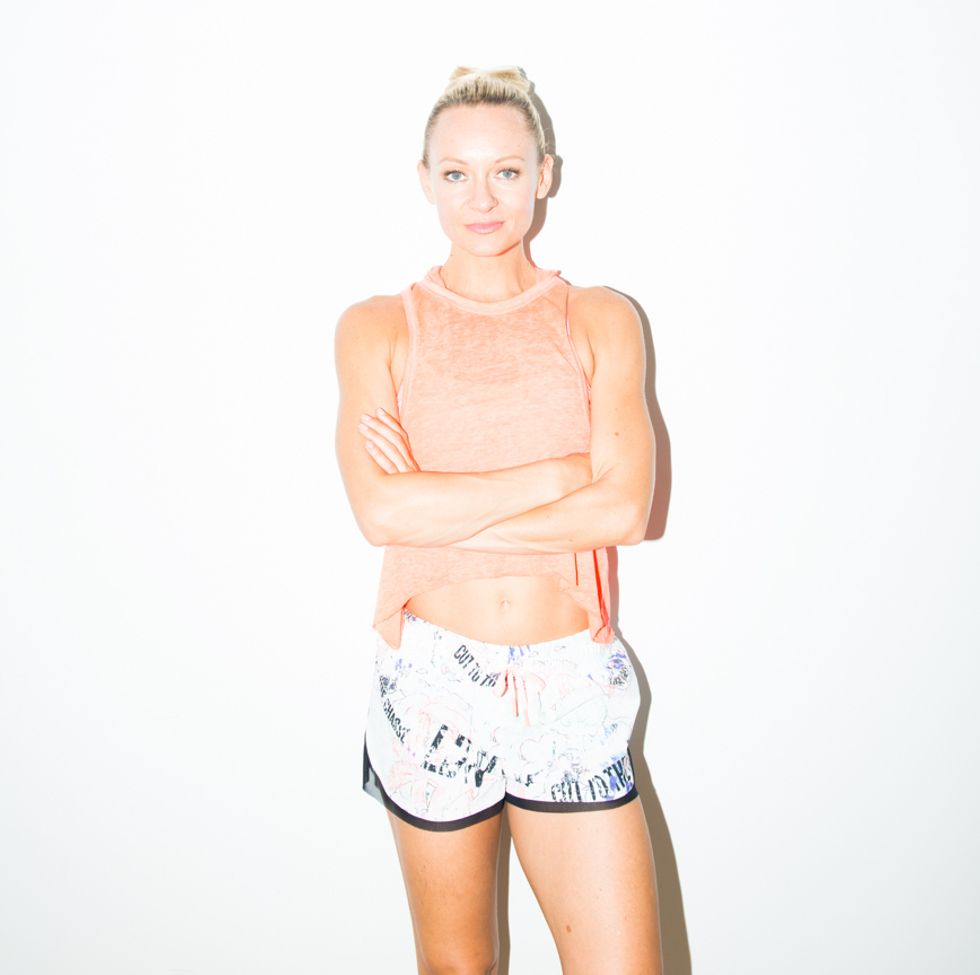 What's that? Another new series? We know, we know. Let's put it this way: we're a nosy bunch (reminder: we go through people's homes for our 9-to-5) and that extends to health and wellness, too. From the boutique fitness classes people are blowing their entire paychecks on to how they top off their avocado toast, we want—nay, need—to know. Get Well is where we'll quiz our favorite people on their evolving ideas of wellness and health of all kinds—including what you don't necessarily see on Instagram.
We're not going to lie, Simone de la Rue's oh-so appealing dance cardio regime, Body by Simone (sweat profusely while pretending you're an ex-Broadway dancer just like her…), was one of the first $$$$ fitness classes we ever shelled out for. And we're pretty sure that's in large part because de la Rue herself is so damn magnetic. She's not the kind of personal trainer you want to run away from as soon as your session is over; she's the type you want to take out for dinner and a strong cocktail. So when someone is so down to earth, but still ridiculously fit (it is kind of ridiculous, though), we had to ask exactly how she sees wellness, not when it comes to her clients (people like Reese Witherspoon, Chrissy Teigen, Rosie Huntington-Whiteley and Gucci Westman, who, to be fair, we're also curious about), but when it comes to herself.
General wellness
 
"[First thing in the morning] I meditate and take a moment of gratitude as I stare out the window at the L.A. sunshine and palm trees. I then have a green juice followed by non-fat, flat white coffee (similar to a latte) and head into my first workout of the day!
 
I definitely take more care of myself now [than I used to]. I look after my skin with SPF cream daily, I eat super clean and I get regular massages. I am blessed that I have always danced or worked out pretty much every day of my life since I was 3, so I am incredibly in tune with my body and listen to its needs. Although I'm getting older, I am the fittest and healthiest at 40 years old than I've ever been."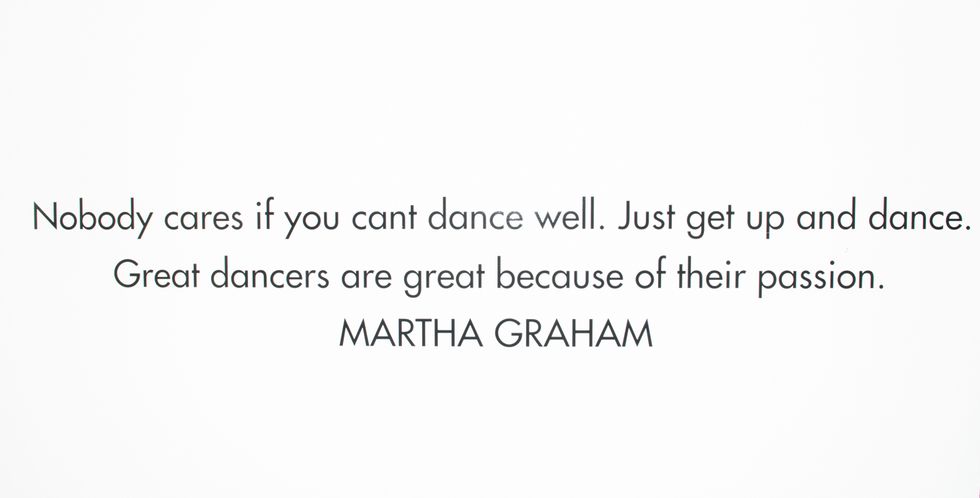 Mental Health
 

"I have a core group of friends that have known me for years and I can be my absolute crazy self with. We just laugh and laugh constantly. There are so many amazing memories and hysterical moments from our time together. I also make an effort to meditate daily. And noting beats a good massage."
Travel
 
"[Staying healthy on the road is] quite tricky actually. I try and stick to clean and simple food. I often go to the local supermarket in the area where I'm traveling for fresh fruits and vegetables."
Eating
 

"I take a multivitamin and glucosamine tablets to keep my joints lubricated and put vitamins back into my body.     
 
Right near my Body By Simone West Hollywood studio, we have a plethora of healthy [restaurant] options. I love Fresh Corn Grill, Tender Greens, Pressed Juicery and My Fit Foods.  
 
[To stay hydrated I drink] water, water, water and more water! [For breakfast, I have] a protein shake, and a coffee.
 
[When I cook] I follow a pretty standard formula: choose a protein (fish, chicken, turkey or red meat) and a side of veggies and salad always accompanies it. I'm obsessed with brussel sprouts—baked in the oven until they're all crispy. Yum!


[My favorite] good snacks are hummus, boiled eggs and nuts. My favorite naughty one is chocolate… Lindt all the way! [My guilty pleasure is] the feast at SoHo House. Imagine all you can eat brunch on a Sunday for hours!"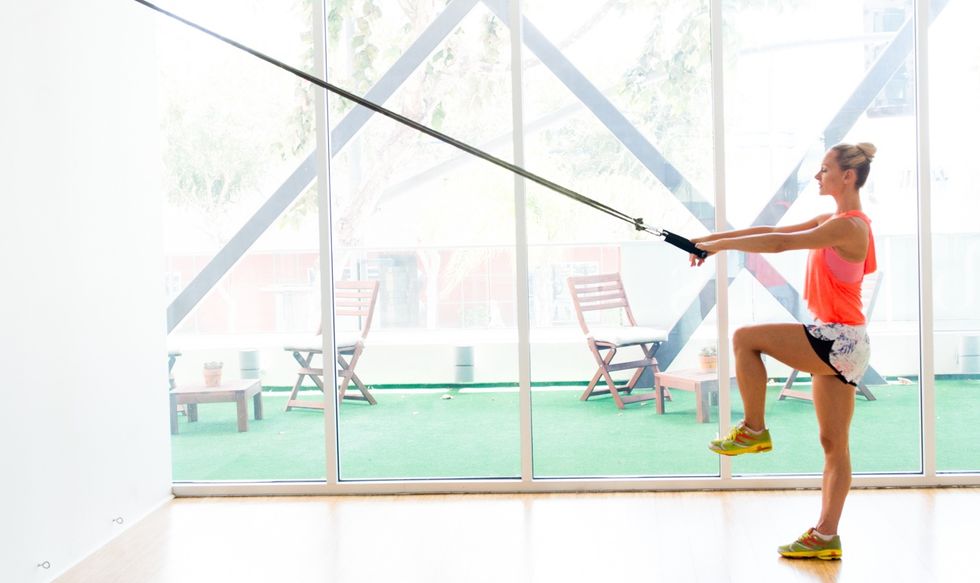 Fitness
 
"Exercise really is the key for me—I can't live without it—and, of course, healthy eating goes hand in hand. When the good endorphins kick in after working out you feel incredible and you want to then honor your body by fuelling it with healthy choices. I love to sleep! So a balance of those three things makes me feel alive and able to tackle the day! 
 
I've tried cryotherapy. You step into a cryogenic chamber for two minutes (I hear it's comparable to ice swimming which is normally about 32F!). It was quite a liberating experience and my muscles felt amazing afterwards. It's known to improve a variety of conditions such as muscle and joint pain and stress!"
Advice for anyone looking to be healthier

 
"Take it one day at a time! Don't put pressure on yourself to lose weight overnight. Look it as a way of taking better care of yourself so you can be the best possible you!"