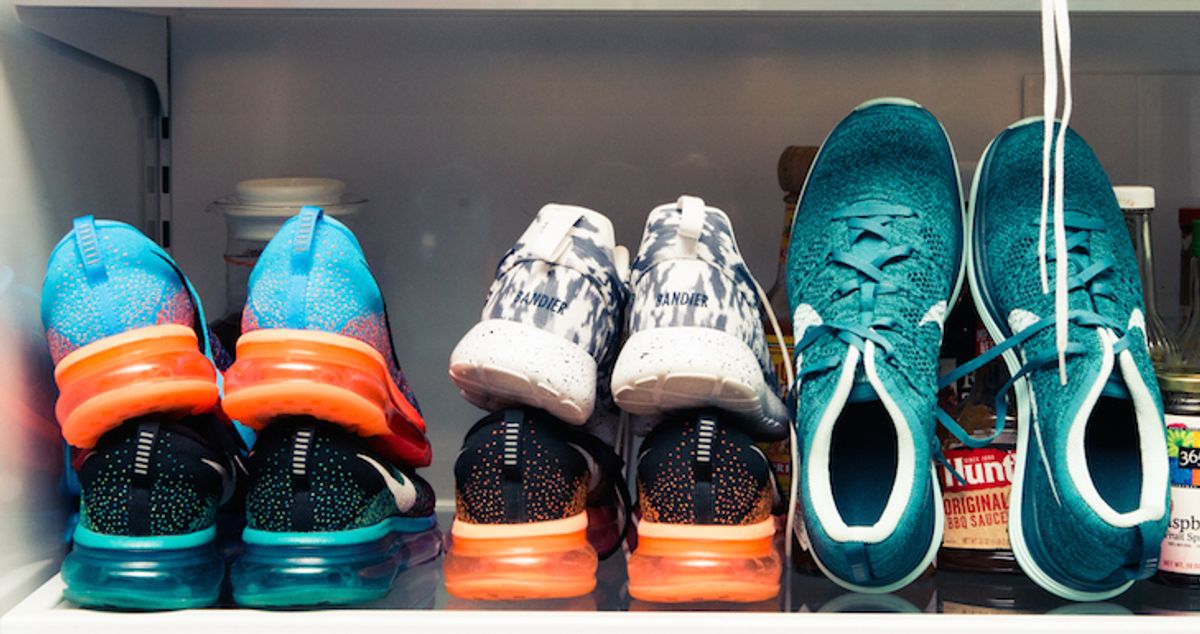 Fitness
Because we can all use a little motivation every now and then.
Come July, the requisite early-summer binge diet of lobster rolls, chocolate-dipped cones and wine spritzers have left us feeling less than lithe. Cut to the puckered zipper on our trusty wedding-guest dress refusing to budge past the bottom rib and we're trying to remember whether it's been two weeks or two months since our last SoulCycle sesh.
First plan of attack? Swap the complex carbs and even more complex cocktails for a FitBit and some kind of tropical swamp water. Second: Demolish three-pound chocolate bar you bought for your boyfriend at duty free before The Bachelorette recap montage is over. Third: Download the MyFitnessPal app and vow to track every rogue almond. Fourth: Become pathological liar, logging said XXL chocolate monstrosity as "bushel of curly kale".
---