Entertaining
Easy Breakfasts To Make in 60 Seconds
Because chia pudding is better than Fruit Loops.
This may be a bold statement but, uh, breakfast is the most important meal of the day... or something like that. And guys, we really try (hard) to get a full, balanced meal to start off our day. We mean, on the weekend, yeah, no problem (because brunch). But during the week, well, it's an entirely different story. As in:
1. You set three alarms in increments of 10 minutes, you know, just to be safe. But somehow (seriously, WTF happened?), not even one goes off in time for you to shower, blow dry your hair, and throw on a jumpsuit before running out that door with a banana in hand. 

2. Being the organized human you are, you've already planned out your Monday uniform the night before in your head. Shower: check; makeup done: check; lunch packed (yeah, we said you were organized): check… those culottes you paired so expertly with that silky blouse in your mind: shoved in the back of your closet—a.k.a wrinkled to shit. 

3. Your boyfriend takes far too much time in the shower. 

You feel us?
So in an attempt to actually eat something good for us before lunch break (coffee can only get us so far), we timed and tried three super quick (and satisfying) breakfast options for those mornings when things don't really go the way we planned. Or, you know, just so we can squeeze in some extra Z's.
---
Overnight Coconut

Almond Oats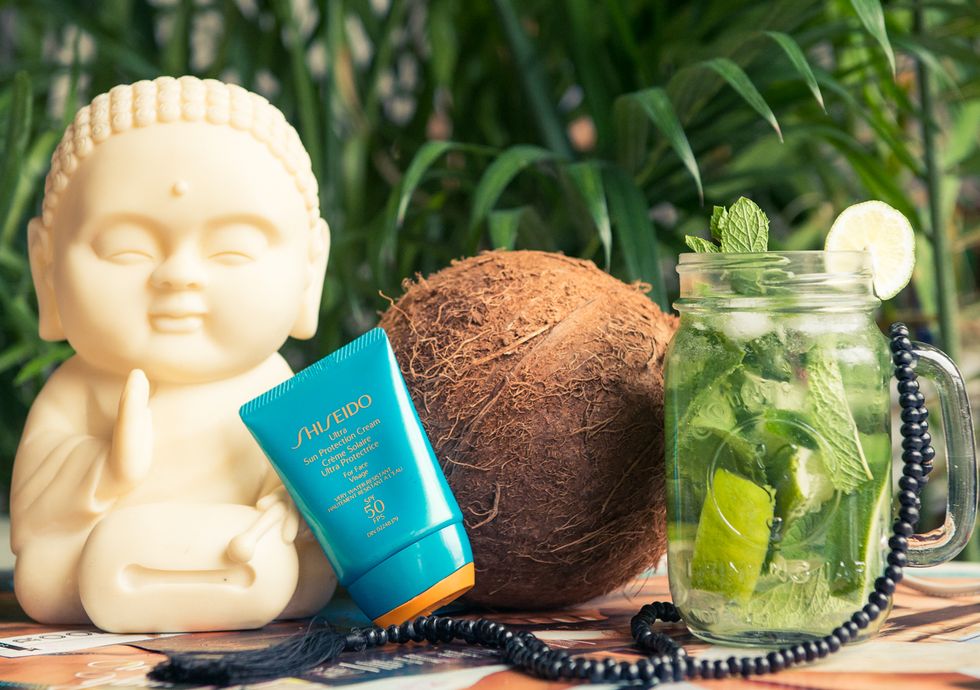 YOU NEED:
1/3 cup rolled oats
1/3 cup coconut milk
1/3 cup Greek yogurt
1/4 cup shredded unsweetened coconut
1/8 tsp. pure vanilla extract
Pinch of salt
Top it with: Shredded coconut, toasted almond slices, mini chocolate chips
HOW IT'S DONE:
We love Pinterest and we love mason jars, so you can imagine why this recipe. Throw in oats, milk (or any non-dairy option), yogurt and other ingredients (we love shredded coconut and a splash of vanilla) into the jar, stir and leave in the fridge overnight. In the morning, add your fav toppings (you're options are endless, guys) just as you're walking out the door.
YOU NEED:
2 slices of crusty bread
1 avocado
¼ cup of goat cheese
extra virgin olive oil
pinch of chilli flakes
HOW IT'S DONE:
This one is pretty obvious. But hey, why mess with a classic? Lightly toast slices of bread (do this only if you happen to have more than a minute to spare). Mash the avocado with a fork and spread on the bread. Sprinkle with goat cheese and chilli flakes and drizzle with a bit of olive oil. If you're feeling extra fancy, add a pinch of black sea salt.
Lemon Raspberry

Chia Pudding
YOU NEED:
1 cup of coconut milk (or any non-dairy milk)
2 1/2  tbsp. of chia seeds
zest and juice of ½ a lemon
¼  tsp. vanilla extract
½ cup raspberries (fresh or frozen)
Honey to taste (optional)
HOW IT'S DONE:
How's this for easy? Mix it all in a sealable container and put it in the fridge overnight. Done and done.