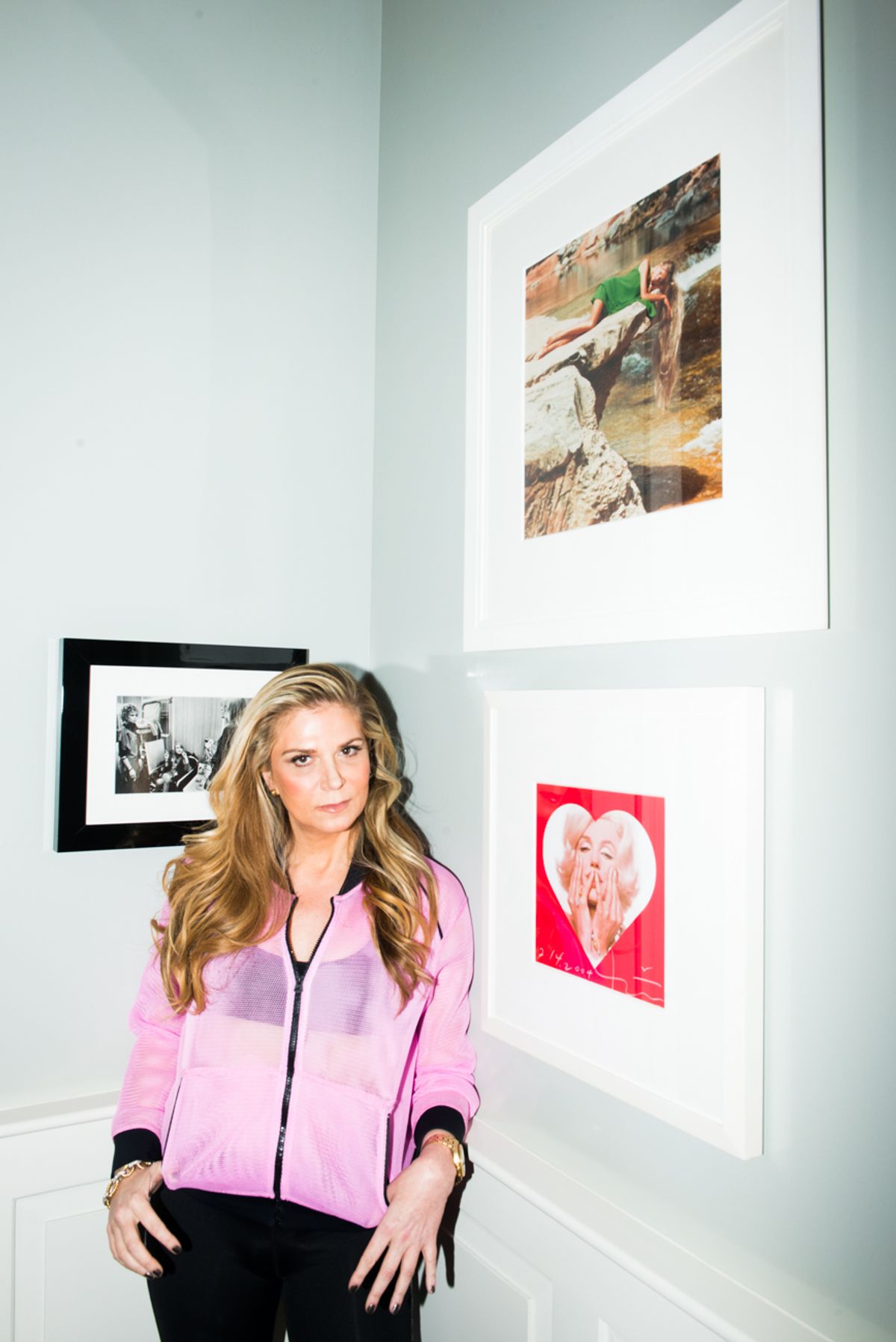 Closet
Founder, Bandier. New York
Renée Rodenkirchen
If we had to narrow our interests down to a few items (it's tough, but we'll try), Saint Laurent, Juice Press and Drake would probably fit the bill. Our kindred spirit in that regard? Jenn Bandier, founder of an eponymous activewear boutique (oh yeah,
SoulCycle
should probably be added to that list), that uses 'Fashion, Fitness, Music' as its tagline—an apt tripod for the aforementioned interests. As we learned, though, once we arrived at Bandier's Park Avenue apartment, just a block away from the Met, the founder tends to take her interests one step further in everything she does. An example: not only does she know all the words to "Know Yourself," she actually named one of her dogs
Drake
. Then again, perhaps it's a bit unfair to put music under the umbrella of Bandier's interests. Rather, it was her profession for a long time. And by profession we mean she was the manager of TLC. Yes, that's right. To say she's legendary in that, um, biz, is an understatement of massive proportion. Her interest in fashion is also pretty, well, serious. On top of owning the Bandier store, which sells the kind of workout wear you might mistake for street clothes (and wear to the office—not saying we don't) from labels like
Michi
,
Mary Katrantzou
and
Lucas Hugh
, she also has a not-so-minor collection of some of our personal, um, interests. Like, for instance,
Hermès
. And
Manolo Blahnik
. And
CHANEL
. And
Givenchy
. See what we mean about kindred spirits?