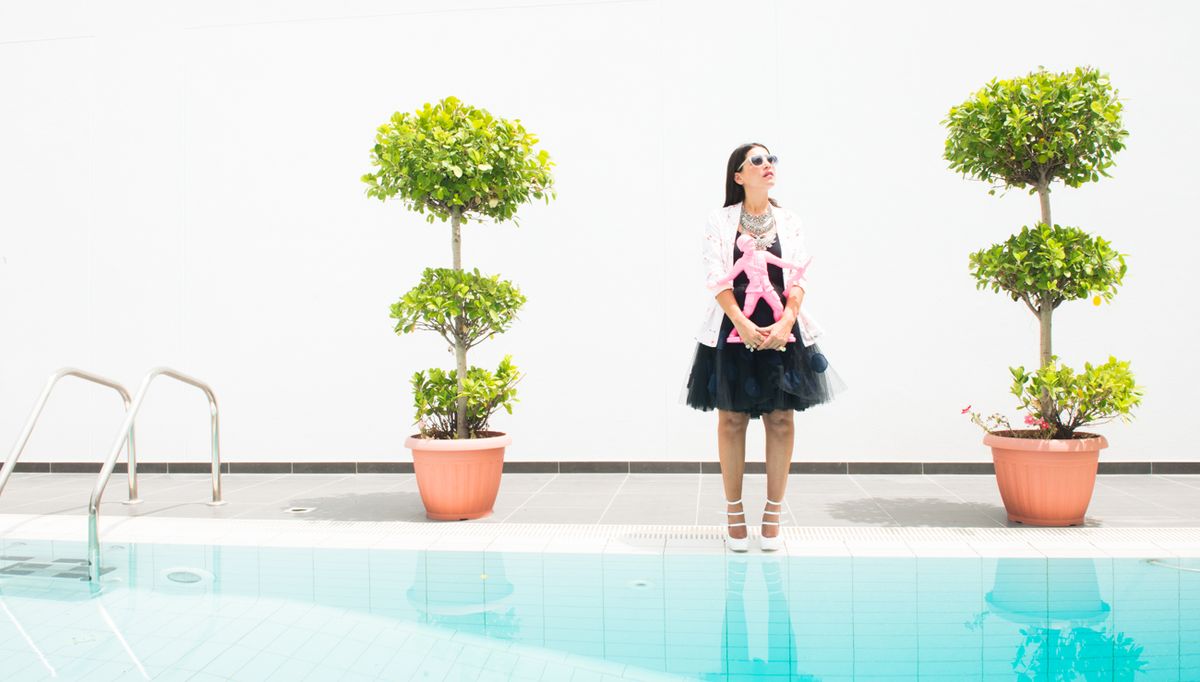 Fashion
We're ditching the air-con for hot summer nights out.
Extra long wine-filled dinners, parties on the patio, dancing seaside in that airy Stella McCartney dress you scored at last month's sale... it all sounds a bit like a fairytale, right? Which is exactly how summertime feels to us, an IRL fairytale of sorts that lasts for three whole months. But if you're like us and getting a bit of the summer scaries (because—help!—it's nearly August) consider this your call to action. We're dragging our friends out from the safety of their air conditioned apartments, turning up these songs, pulling on our sleekest heels (we'll deal with our protesting feet tomorrow) and heading out. Plus, with the sun setting way later, there's more time for lazy getting ready sessions. See? Summer scaries, begone.
---
I think most of you can agree (I know Emily does!) that hot summer nights, the ones where you can go out sans second layer, is something that I crave 8 months (make that 9) out of the year. Unfortunately, this year's been a bit more chilly than the dewy evenings I imagined, so I'm opting for a floor-length, yet airy, kaftan for a nice dinner outdoors, listening to this song on repeat.
Alicia Cesaro
Editorial Assistant
Three things that are guaranteed to make this weekend at least 10x more delightful. 1. An inky embroidered midi skirt straight out of my ladylike Oscar de la Renta fantasies. 2. Several drops of Elizabeth and James' alluring (their words, not mine, but I'll take it) body oil to slather on after a long soak—between the sandalwood and violet it smells like everything a summer night out should. 3. Disclosure's Holding On on repeat. The music video is kind of amazing, trust. 4. Not exactly included here but totally should be, a shaken dirty martini (extra olives) and a long night out with friends sans social media. Please and thank you. 
Emily Ramshaw
Senior Editor
Sticky summer nights are probably my favorite thing ever. No matter what I'm wearing or where I'm going or who I'm seeing. Patios, parks, rooftops, stoops: as long as it's outside, it's all good (except for the faint smell of garbage). Here's what would make it even better: a Stella McCartney slip dress (the Zara version is my summer uniform), some Byredo hair perfume, and @badgalriri's latest.
Renée Rodenkirchen
Videographer & Photographer
Poncho :heavy_check_mark: After-sun care :heavy_check_mark: Sweet tunage :heavy_check_mark:
Now you can stay on the beach all night long.
:sunny: You're welcome :sunny: