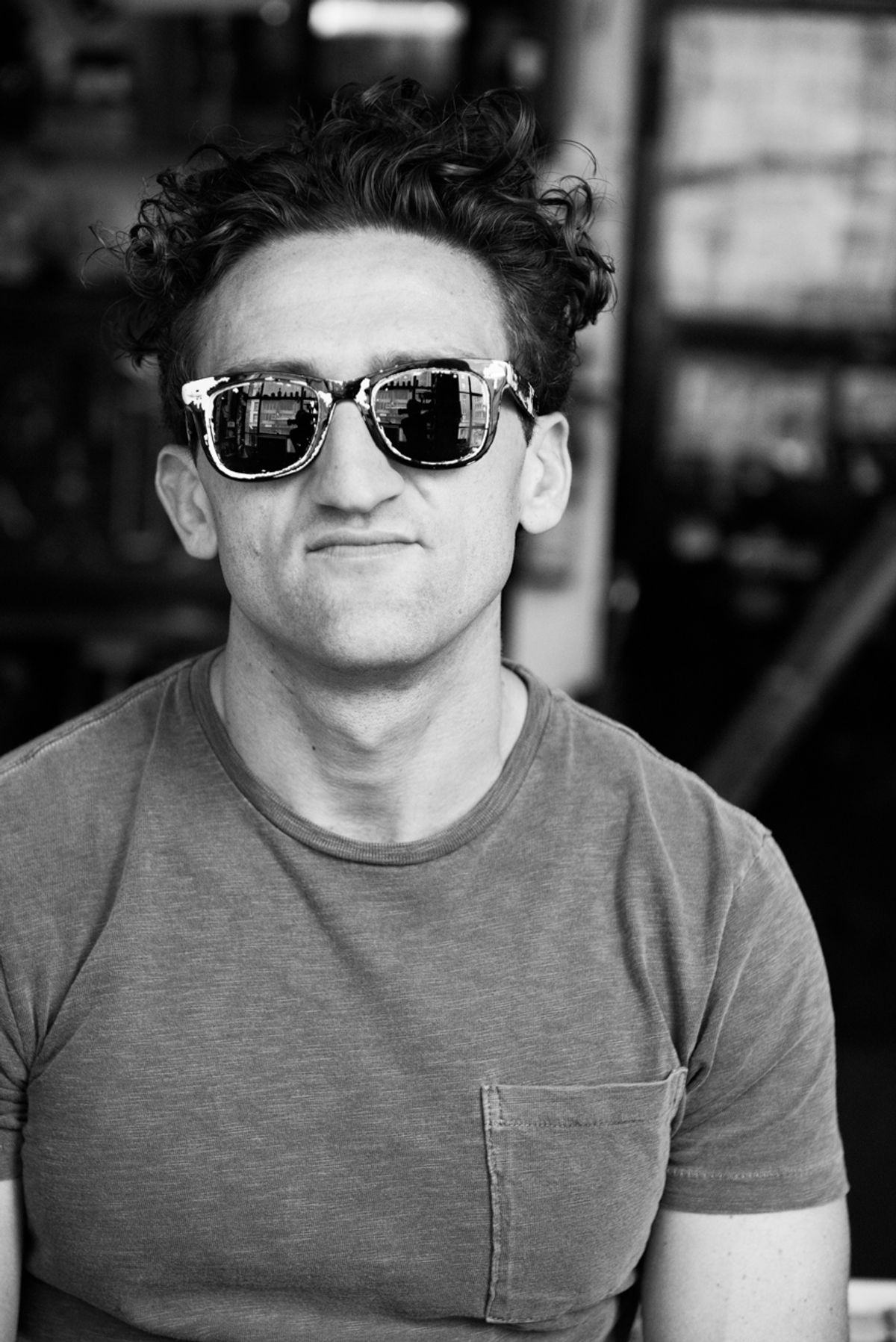 Closet
Filmmaker. New York
Here's a quick, dirty, widely-recognized fact: when the fashion world co-signs, they co-sign hard. Whether it's ushering back
the return of the wide-leg
or the universal ass-kissing of an up-and-coming designer, there's something to be said for comfort in numbers, y'know? We like to think of it as part of the industry's charm (and to some extent, the allure of bright-lights-big-cities like New York) — one week you're washing dishes in a Dim Sum restaurant, the next you're lunching with
Anna Wintour
. And so if you're a regular reader of The Coveteur, and the name of today's subject is only vaguely familiar, heed our advice: this isn't the last you've seen of
Casey Neistat
. Not even close. The story goes a little something like this: after moving to Manhattan in the early 2000s, Neistat worked under artist Tom Sachs, before hitting it viral with his video,
'iPod's Dirty Secret'
and then eventually going on to land his work everywhere from the Sao Paolo Biennial to the Cannes Film Festival and HBO. Admittedly, it wasn't until we saw Neistat's work with brands like
Nike
,
Google
and
J.Crew
that we sat up and took notice. That's not to downplay Neistat's oeuvre body of work thus far, though, we merely aim to provide context because it took us a second to catch on. Fittingly, it seems like that's when the rest of the fashion world did, too. He pals around with
Karlie Kloss
and captured both the recent
Met Gala
and
CFDA Awards
via video for
Vogue.com,
YouTube vlogs
and
Snapchat
. Is it bad then, that when we had the chance to stop by Neistat's Soho studio, we were kind of anticipating being captured on camera? As we learned from our afternoon with him, we're talking about the same guy who near-obsessively catalogues just about everything he's ever documented or used for said documenting, right down to the equipment he got his start on, "I bought an iMac in 2000, it had iMovie 1.0 and an editing tutorial. That's the extent of my formal film training. The rest I picked up in the trenches." We're not the only suckers for that whole narrative, right? According to the fact he's taking up time on
Anna
's personal calendar, we're willing to wager it's a no.