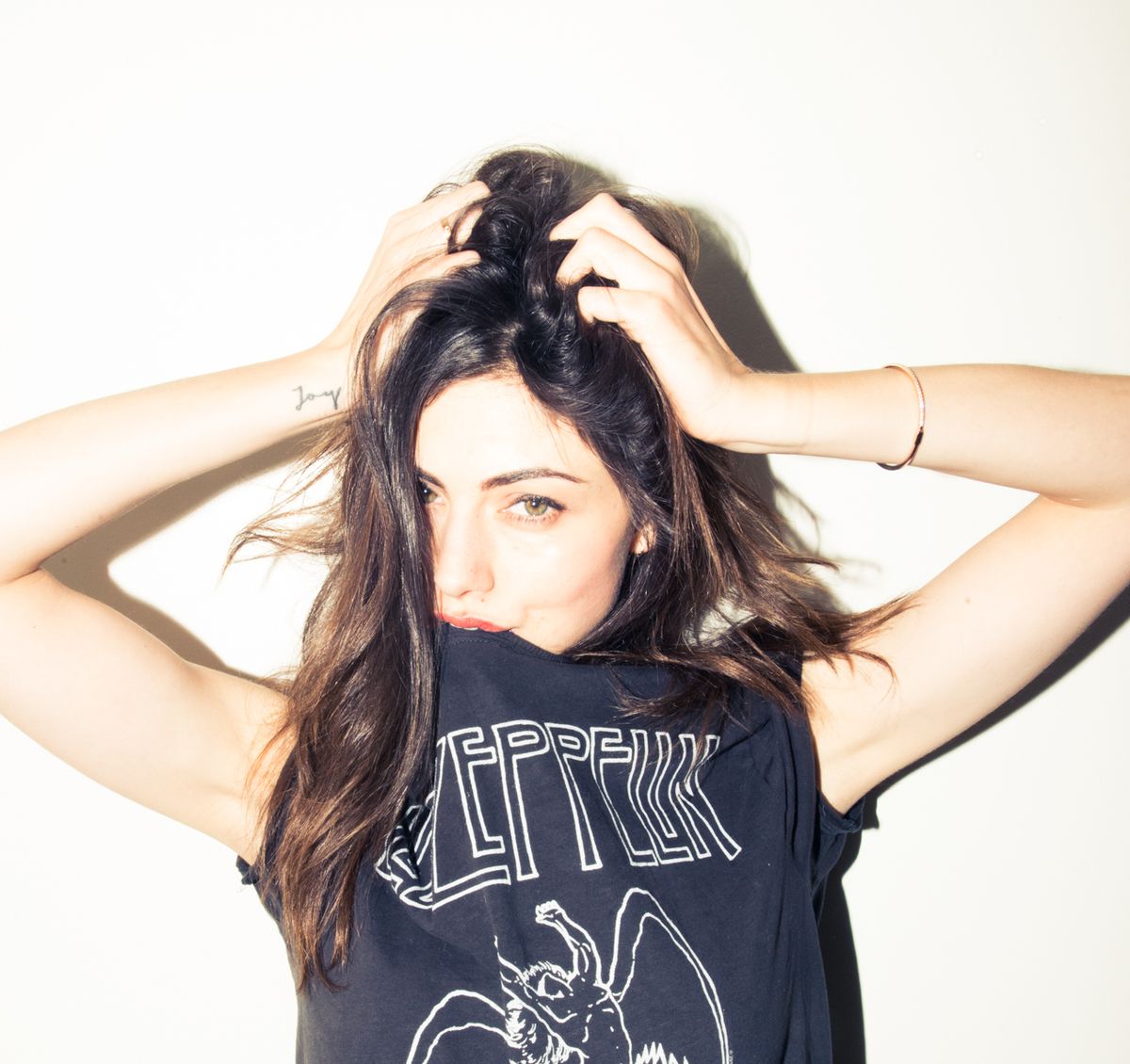 Top, Amplified Clothing
In 60 Seconds
How To Not Look Like A Hot Mess in 60 Seconds
7 IRL hacks to save you from yourself.
It's patio season; it's hot out; linen and silk are de rigueur; condiment smothered BBQ is pretty much a right; and freshly pedicured toes, wrapped in strappy footwear, are making their long-awaited appearance. Hell f*cking yes. But guys, since we're no longer in hibernation and are finally going out to do actual things, in public, there are so many more situations, like the aforementioned, that could quite possibly have us looking, uh, less than perfect. 


Really though, how do people in hot weather look so put-together? Not one frizzled hair sticking out of place, not one bead of sweat forming above their lip, oh, and no underarm sweat stains. It's practically magic and we don't really get it. So we dove deep to find out how to look less like Miley and more like Emmanuel in under a minute no matter the temperature.
---
By now you've stuffed your wools and turtlenecks into bins and shipped them off to your parents' place for winter storage. But our lace kimonos, linen cullots and raw silks? They're better stored hanging (we'll remember that next year). The thought of ironing or steaming every single piece sound like absolute torture? Yeah, for us too. How about that time you actually ironed that knife-pleated dress only to get out of your Uber with horizontal creases? Or take out that blouse from your carry-on only to find your roll-tactic didn't exactly work? UGH. 
 
Guys, it's so simple: mix ¾ water and ¼ fabric softener in a travel-sized spray bottle. You can add a couple of drops of lavender oil for a refreshing scent. Spritz the wrinkles, shake or tug to loosen the folds, let dry (or shove yourself under a hand dryer). Done and done.
You thought since it wasn't minus (insert apocalyptic temperatures here) degrees outside that your static issues were far-gone. Two words: clingy chiffon. When that dress is glued to your thighs and there is no dryer sheet in sight (who caries those around, anyways?), hide a tiny safety pin on the inside seam. The metal of the pin releases the electrical build-up. Ta-da.
Seriously, how do people wear grey? It doesn't even have to be that hot outside and our underarms turn three damp shades darker. We've even been known to stuff Kleenex under each until we found Lush's Silky Underwear Dusting Powder, which dries up excess moisture (that's the cornstarch working) all while moisturizing our skin (cocoa butter, friends) with a fresh fragrance (jasmine and vetivert). Life. Changed.
Real talk: there is not one hair type that is immune to the ominous summer humidity. To smooth out strands, don't skimp out on your conditioner. While your hair is still damp, use a mixed bristle brush to comb through a dry oil. We love Moroccanoil's OG treatment. Throughout the day, try not to run your hands through your hair, it'll only cause your hair to frizz even more. If you get caught in an unexpected storm, use any hand or body cream to smooth out into a pony.
We've already established that it's BBQ season: saucy ribs, buttered corn on the cob, yellow mustard—hell even if your forgo the grill for a balsamic glazed kale salad, it's a high-risk stain situation all around us. Soda water for the colored spots and salt for the oil can help but it never hurts to carry around a Tide Pen for those extra-pigmented stains—just sayin'.
We love a good multi-use product just as much as we love us some rare CHANEL. And nothing quite exemplifies multi-use like double-sided tape. Take for example how it keeps that plunged-to-there deep-V in place, keeps the back of your bra from peeking out under your low-back top, and guys, it can repair your fallen-out hem—temporarily, but these are in the moment fixes we're giving, okay? Throw it into your purse (it comes in pre-cut pieces for easy stashing) and it'll save you. Always.
Remember how we said double-sided tape can fix practically everything? Yeah, we weren't kidding. Say you're at a friend's wedding, or out for cocktails with your girlfriends, and the strap of your lace-up heels snap. Use some pieces of tape to fasten the loose strap to your skin. You'll be surprised how secure it will be. Worry about the cobbler the next day.