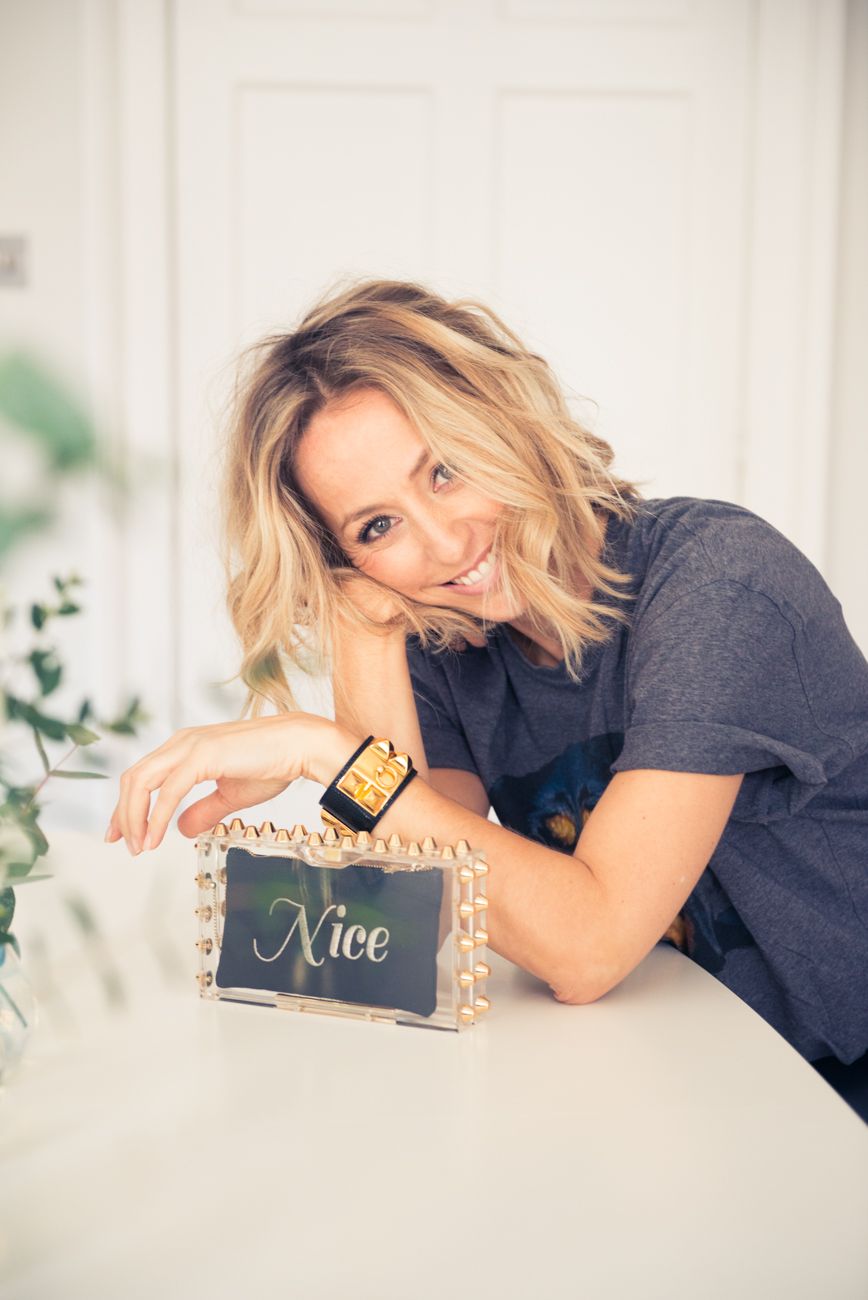 Closet
Co-Founder & Brand and Communication Director, Vestiaire Collective. London
Meagan Wilson
The occupational hazards that are part and parcel of working in fashion are well-documented: falling victim to the siren song of fur-covered, bejeweled Birkenstocks, grappling with whether you're really about to pay the equivalent of half a month's rent for overalls not unlike the ones you wore in kindergarten, attempting to budget for any of the above on the sort of salary typical of a job in the industry (ba-dum-tss!). If anyone can sympathize, it's Fanny Moizant—co-founder of Vestiaire Collective, the Parisian-minded, pre-owned luxury shopping marketplace; mother;
Hermès
obsessive. Lets put it this way: when all of your favorite designers' (sometimes even current season) pieces, at seriously slashed prices, are just a click away, the temptation becomes a lot more, well, real. Having recently relocated to oversee the company's British outpost, Moizant's gone from her native Paris to London's tony Fitzrovia nabe—with some similarly fashion-minded company to boot. Specifically? Damon Heath, photog and publisher at
Lula
, Moizant's downstairs neighbor, whose prints from various editorials cover the walls of her pad (we were greeted by stacks on stacks of archive issues of the glossy as we entered). And the interior design porn didn't stop there—Moizant's place was essentially stockpiled with Coveteur shoot signatures—think:
Cire Trudon
and
Fornasetti
candles, fresh flowers dotting every corner, Philippe Starck ghost chairs, dozens of fresh
French pastries
from a local bakery (in a Coveteur first, we were admittedly way too preoccupied wading through her assortment of
Balenciaga
,
Saint Laurent
and
Alaïa
to dig in). And as she effortlessly swapped out Breton tees for
Givenchy
, fiddling with the
Repossi
rings on her fingers, the crux of Vestiaire's success became all the more clear—the allure of French girl style, as cliche as it might be at this point to say, simply. doesn't. get. old.