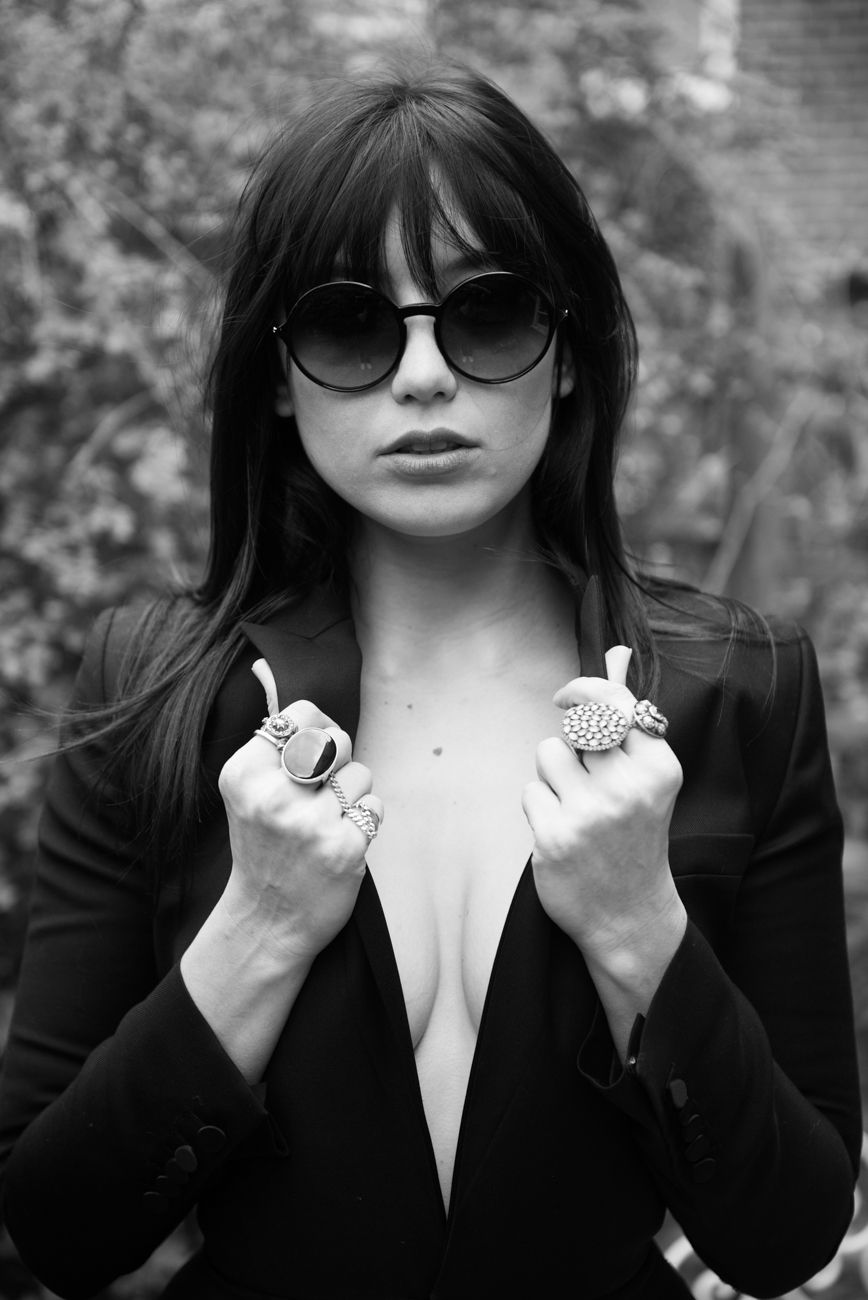 Closet
Model; Author. London
Meagan Wilson
There's really no better way to cap off a week in London than ending the whole thing with an afternoon with model
Daisy Lowe
. Let's put it this way: she was actually game enough to change into not one, not two, but a record six (!) looks for her portraits: from a leopard print bodysuit to boyish overalls and a killer Saint Laurent jumpsuit she'd been dying to wear for the first time (you're welcome, Daisy. JK... we kind of insisted she wear it). After killing an hour tucking into a massive burger and a pint (when in Rome, et cetera), we made our way to Lowe's Camden apartment, where she welcomed us in with her pooch Monty at her side. After giving us the grand tour, she stepped back into hair and makeup (duty calls), while we got down to raiding her closet (ditto). Lowe's decor and wardrobe were every bit as eclectic as you'd expect, with curiosities ranging from
vintage Playboy covers
, amethysts and crystals, Byredo and Diptyque candles burning and antiques tucked into every corner. The two high points that really took the (raw chocolate, coconut oil—more on that later) cake, though? Her beauty obsession (ranging from
American drugstore finds
to Ayurvedic skincare and essential oils especially blended for your in-flight needs) and not-f*cking-around shoe game (everything from OG
Alexander McQueen
to sparkly
Tabitha Simmons
). By the time she made her way down to the kitchen, which is fully outfitted with pastel pink Smeg accessories, right down to her mixing stand (ICYMI: she recently-ish released her own namesake cookbook,
Sweetness & Light
, which reimagines desserts with healthy ingredient substitutes), we'd covered every conceivable corner in
Saint Laurent
and
Louis Vuitton
(two of Lowe's favorites). But c'mon: girl's the master of that whole nonchalant cool I'm-wearing-combat-boots-in-couture thing for a reason—as a Brit, it's practically her birthright.