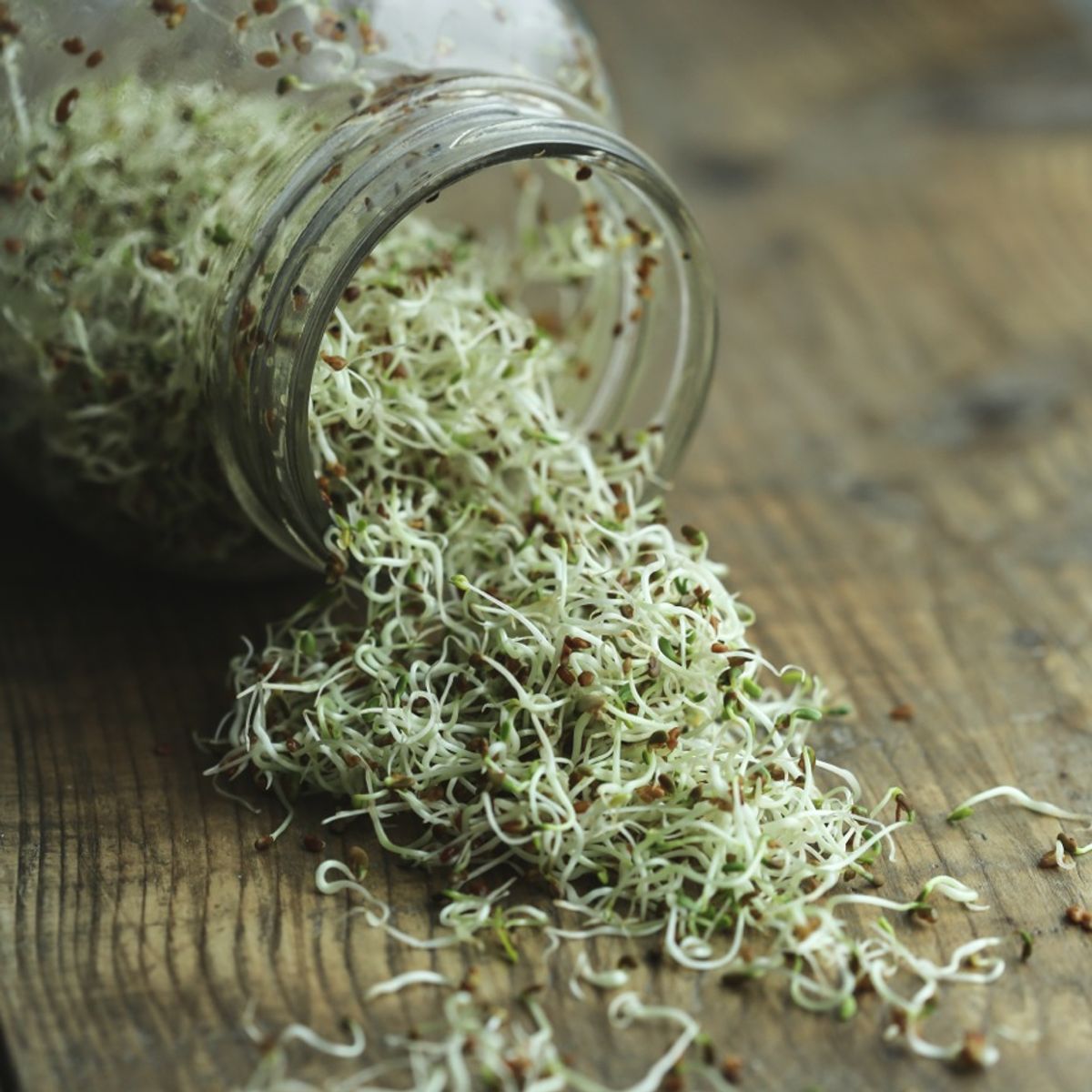 Nutrition
Taking control of your health food production, one bulb at a time.
We'll start by saying we're not known for our green thumb—most orchids sent to us, as lovely as they are, tend to go the way of the compost bin. But in our resolve to treat our bodies better (through what we put in it and on it), we are more than down to push ourselves when it comes to DIY projects that may or may not come naturally. And while we're no where near the stage of brewing our own kombucha, sprouting our own, ahem, sprouts, is something we're pretty sure we can manage. Fingers crossed.
But like we said, we're no experts. So we called in our friendly neighborhood nutrition pros, the health-conscious minds behind Greenhouse Juice, who confirmed our suspicions that sprouts are about as healthy as you can get (nutrient rich as f*ck). Better yet, they told us how to sprout in the comfort of our own apartments—with quinoa, lentils, brown rice and other grains; take your pick!. Just because there's something so gratifying about making things yourself (and healthier, too), here's to the many self-satisfying salads in our collective futures.
---
"'Sprouts are likely the most vitally alive and nourishing foods we can eat,' says Elson Haas, M.D. 'When a seed is sprouted into the first beginnings of the new plant, much of the stored nutrient potential bursts forth into the seedling, and these little sprouts… become wealthy with nutrients.'*
 
Sprouts are a great source of protein, fibre and B vitamins. A living food, they contain active enzymes that benefit digestion and assimilation. They also happen to be a delicious salad component, sandwich enhancer and all-purpose garnish. So why not learn to make them yourself?"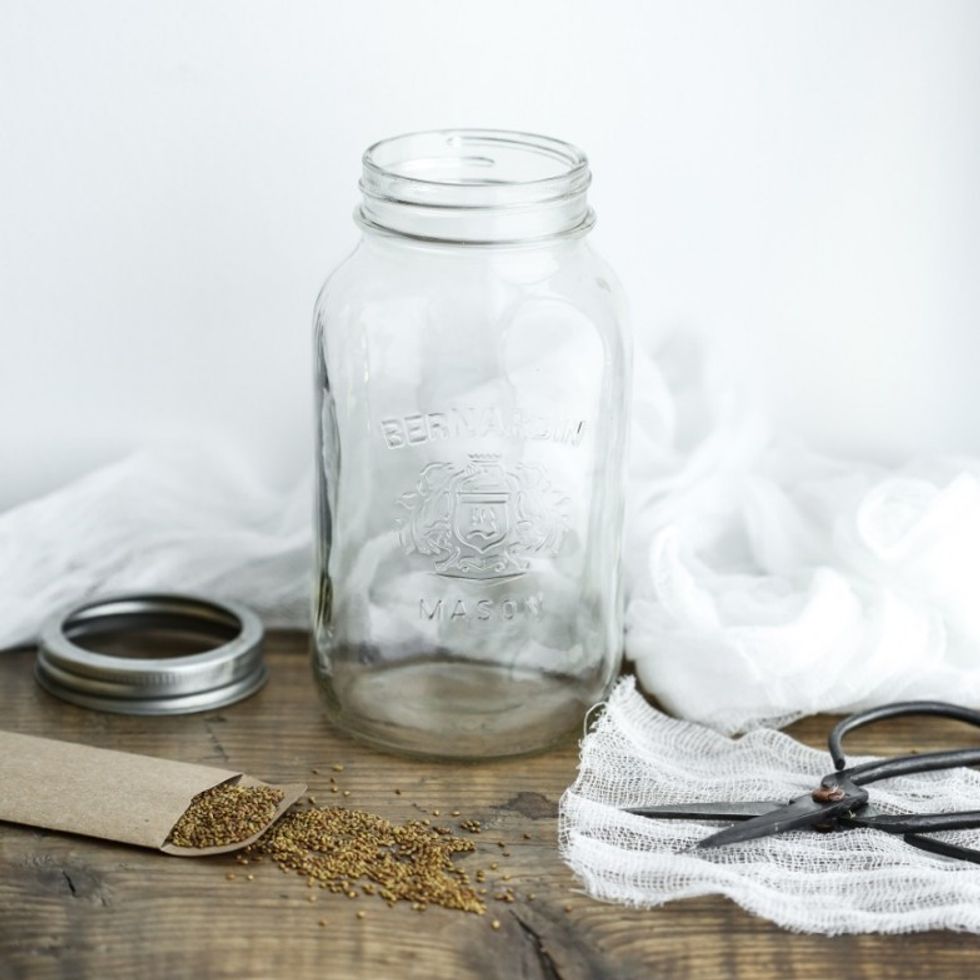 WHAT YOU WILL NEED:
 
- A Jar
 
- Cheese Cloth (or metal mesh - something that the seeds won't fall through)
 
- Scissors
 
- Sprouting Beans or Seeds (we used Alfalfa)
STEPS:
 
1. Cut cheese cloth to fit the lid of the jar.
2. Put 1-2 tbsp of seeds/beans in the jar.
3. Fill with water 3-5 cm above seeds/beans.
4. Let soak overnight and empty in the morning by letting water pour through cheese cloth.
5. Now start the rinsing process: rinse seeds/beans every 8-12 hours. Place the jar in indirect sunlight, and prop it upside down to make sure all the water is successfully drained (we used a bowl to do this).
6. In 2-4 days you should have sprouts!
- GHJC with Elena Mari and Nate Legiehn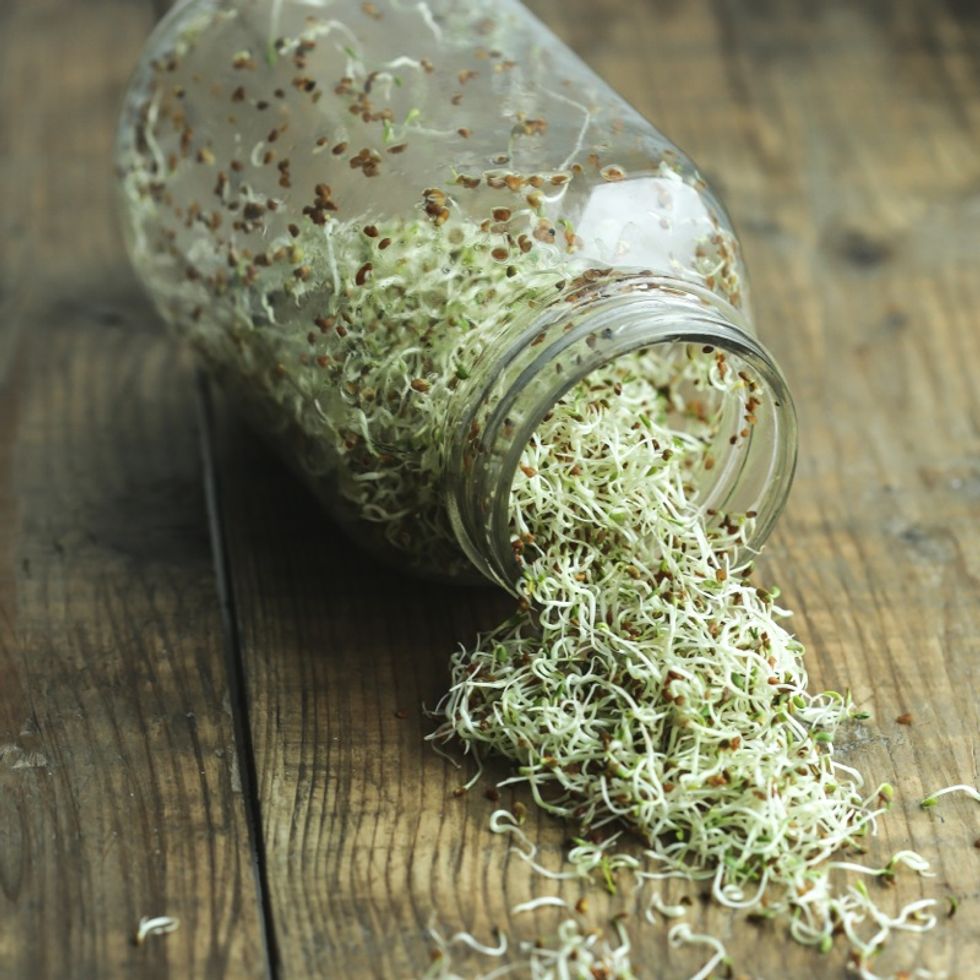 *Reference:
 
Haas, Elson M., M.D., Staying Healthy with Nutrition, Berkeley: Celestial Arts, 2006, p. 323-324.
Text and photography courtesy Nathan Legiehn and Elena Mari for Greenhouse Juice Co.