Fitness
The Anatomy of a Gym Bag
What to actually pack for your workout.
We probably don't have to tell you this, but getting to the gym has its own set of challenges. Like setting your 6am alarm clock for that morning run, only to press snooze one too many times — resulting in some last-minute hustling out the door. Or trying the whole going to the gym during your lunch hour thing, when in actuality you end up returning to your desk as one damn hot mess (seriously, there is no amount of dry shampoo that can fix that post-hot-yoga pony). And now, we can thank the Rihannas and Alexander Wangs for seamlessly intro-ing drop-crotch sweat pants and black and white Nike Frees into our everyday garb. The rise of athleisure has officially made the differentiation between what's actually made for the gym or the street next to near impossible to navigate.
With that, we went to Tyler Psarras, Head of PR at NET-A-PORTER.COM, to break down what's actually in her gym bag (you know, so we could copy it ourselves).
---
1.
Deodorant
C'mon guys, we don't have to tell you about this one.
"Obviously! MALIN+GOETZ Eucalyptus deodorant is my favourite – it's naturally formulated, has a super fresh scent and doesn't stain your clothes."
2.
Muscle Gel
Not just for pro-athletes.
"MIO Workout Wonder™ Invigorating Muscle Motivating Gel is a must after weight training or intense cardio. It's packed with Arnica and I find that it really soothes muscles so that I am never nearly as sore as I should be the day after."
3.
Post-workout Supplement
When coconut water just won't do.
"Fountain The Energy Molecule–it's so important to restore your glycogen levels immediately after a workout so I always take Fountain's super supplement to give me an energy boost. I normally mix two teaspoons with water."
4.
Highlighter
To go from SoulCycle to Westway with some non-sweat-induced Karlie Kloss-worthy glow.
"Natura Bisse The Cure Sheer Cream–really adds a lovely light and natural glow if you are heading out straight after your workout."
5.
Dry Shampoo
The Holy Grail. That is all.
"Phillip Kingsley dry shampoo–a total volume booster that is lightweight; perfect for use after Pilates or yoga when you don't necessarily need to wash your hair."
6.
The Proper Gear
To thwart a wardrobe malfunction mid-downward dog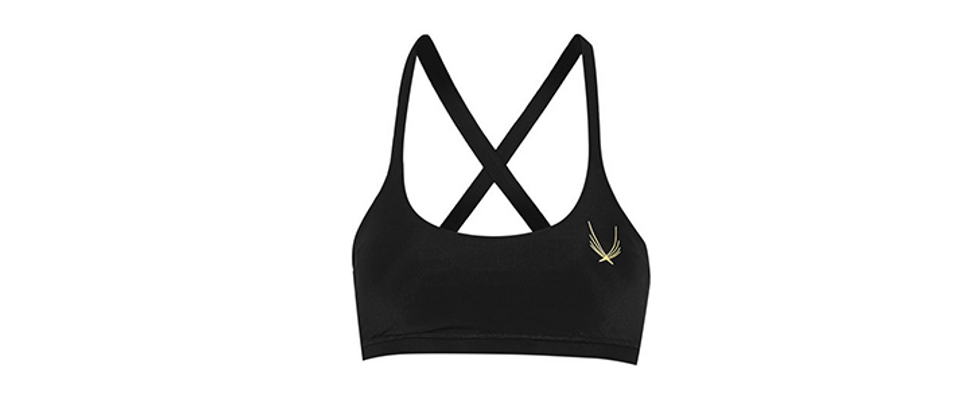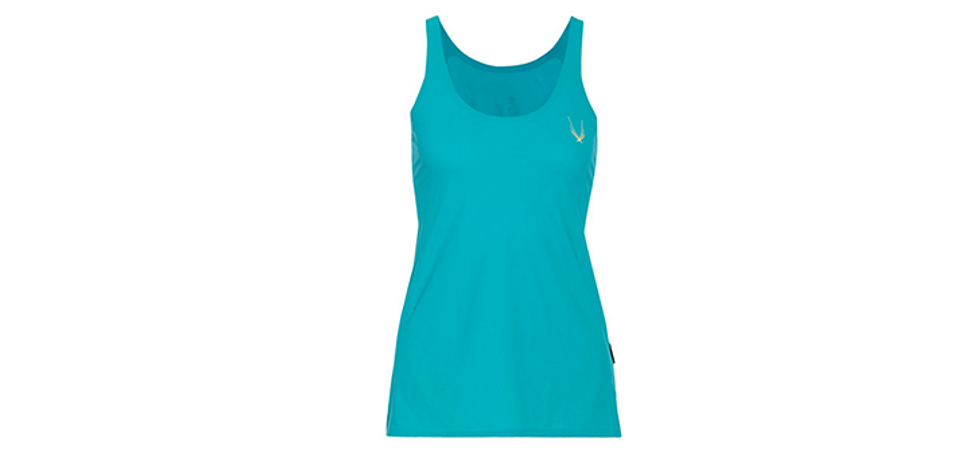 "The fabric should breathe and support your body so that you are comfortable no matter what exercise you are performing. Lucas Hugh has nailed this; whether I am in a spin class or doing HIIT, I never feel self-conscious. Also, I love functional athletic wear; the Bodyism Octavia leggings are designed to minimize the appearance of cellulite and absorb body heat–what's not to love about that!"
7.
The App
Since you'll already be bringing along your iPhone.
"Whilst it's not a fitness app per se, I love using Simply Being, a beautiful guided meditation that gives your mind a break. I love the soothing music and you can choose a meditation that lasts from 5 minutes to 30 minutes, pending on your needs. Creating stillness, practicing mindfulness and being present are all just as important as having a balanced diet and getting your body moving."