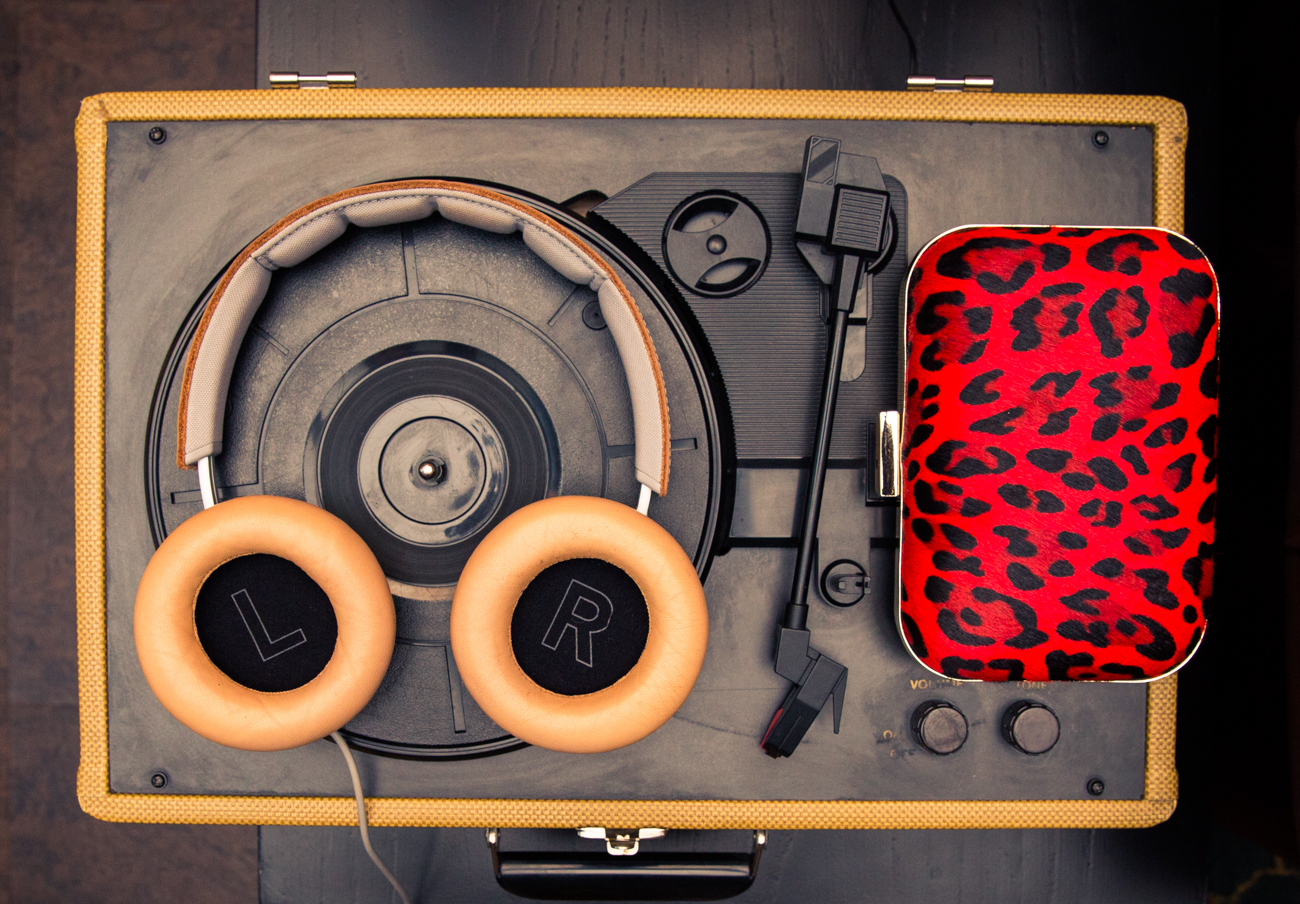 5 Podcasts for the Creative Class
What to listen to to get those wheels turning.
If there's anything we've learned from our Deskside series, it's that when you're a member of the creative class, one of the trickiest skills to master is staying inspired. Whether we're decorating rooms, penning lyrics or designing shoes, coming to work brimming with fresh ideas day after day can be seriously draining. And not to get too real, but in an age when watches make phone calls and force fields are an actual, non-Star Wars thing, sometimes it's the simplest tools we find the most inspiring.
So here's where we disclose one of our little not-so-secrets. Seriously, guys: A podcast a day keeps the pink slip away (er, the writer's block at bay). We listen daily on our commute to and from work, and trust us when we say they're becoming more addictive than a Carly Rae Jepsen single.
A few months ago, we wrote about the podcasts to listen to post-Serial, but we've since uncovered some sonic gems that cater to creatives—think everything from audio moodboards on interior design to roundtables on TV shows to insights on how to be a freelance florist to the stars. Here's what's filling up our current Stitcher feed.
After the Jump
Whether or not you check Design*Sponge as obsessively as we do, founder Grace Bonney's podcast is one of our favorite resources for getting inside the heads of some of the creative class' star pupils. From the frivolous (making your client understand why photographing ice cream is so damn hard) to the practical (when did it become okay for people in the design community to work for free?), Bonney leads discussions that have us "Amen"-ing the whole way through.*
*After the Jump is on hiatus, but there's a backlog of episodes to dig into until the next season.
EPISODE TO LISTEN TO: Episode 60 - Jon Call
Longform
We love a podcast that fluctuates between gripping, tearjerker tales and Mentally Unstable Commuter Giggles to Self for 45 Minutes, all depending on the guest. That's Longform, a weekly conversation with a non-fiction writer on how they tell their stories. You definitely don't need to be a journalist to appreciate human rights reporter Mac McClelland discuss her PTSD stemming from an assignment in Haiti, or New York Magazine's food critic Adam Platt recount the worst meals he's had (read: squid ink risotto served in the actual squid carcass).
EPISODE TO LISTEN TO: Episode 129 – Rukmini Callimachi, Parts 1 & 2
The Vulture TV Podcast
As if Vulture.com didn't already give us enough fodder for workplace procrastination ("Quiz: blanket or Fresh Prince of Bel-Air outfit?"), we now have their podcast, on which a panel of quirky, sardonic TV junkies lay into whatever shows they've watched that week. Replete with spoiler alerts and enough overanalysis to appease your college philosophy prof, the Vulture-cast is the kind of thing that's equally entertaining whether you've seen the shows they're discussing or not (it's only five episodes deep and we've already come away with a must-watch-list the length of a remote).
EPISODE TO LISTEN TO: The Jinx, Community, and The Wire Vs. The Sopranos
Harvard Business Review Ideacast
Don't let the Ivy-Leaguer title fool you—just because this podcast is led by managerial minds doesn't mean you need to whip out your dictionary app to follow along. We've actually gleaned a lot of really practical advice from just a few weeks of listening—one of our latest experiments being using one device for work and another for play (i.e. Your calls, contacts, reminders and email on your iPhone, and all games, Pinterest, Nike Training Club, etc. on your iPad mini) to separate your job from your downtime.
EPISODE TO LISTEN TO: Set Habits You'll Actually Keep
The New York Public Library Podcast
There's something so authentic about a live studio audience (cued applause and supplemented canned laughs notwithstanding). Speakers feed off the energy and conversations twist and turn organically with each unscripted question. It's one of the reasons we love the NYPL Podcast, which are really just broadcasted recordings of talks with authors, artists and thinkers. Spotty audio is totally forgivable when a podcast features such treasures as "Jay-Z on Hustling and Forgiveness". Enough said. 
EPISODE TO LISTEN TO: RuPaul on Fantasy, Identity and Diana Ross