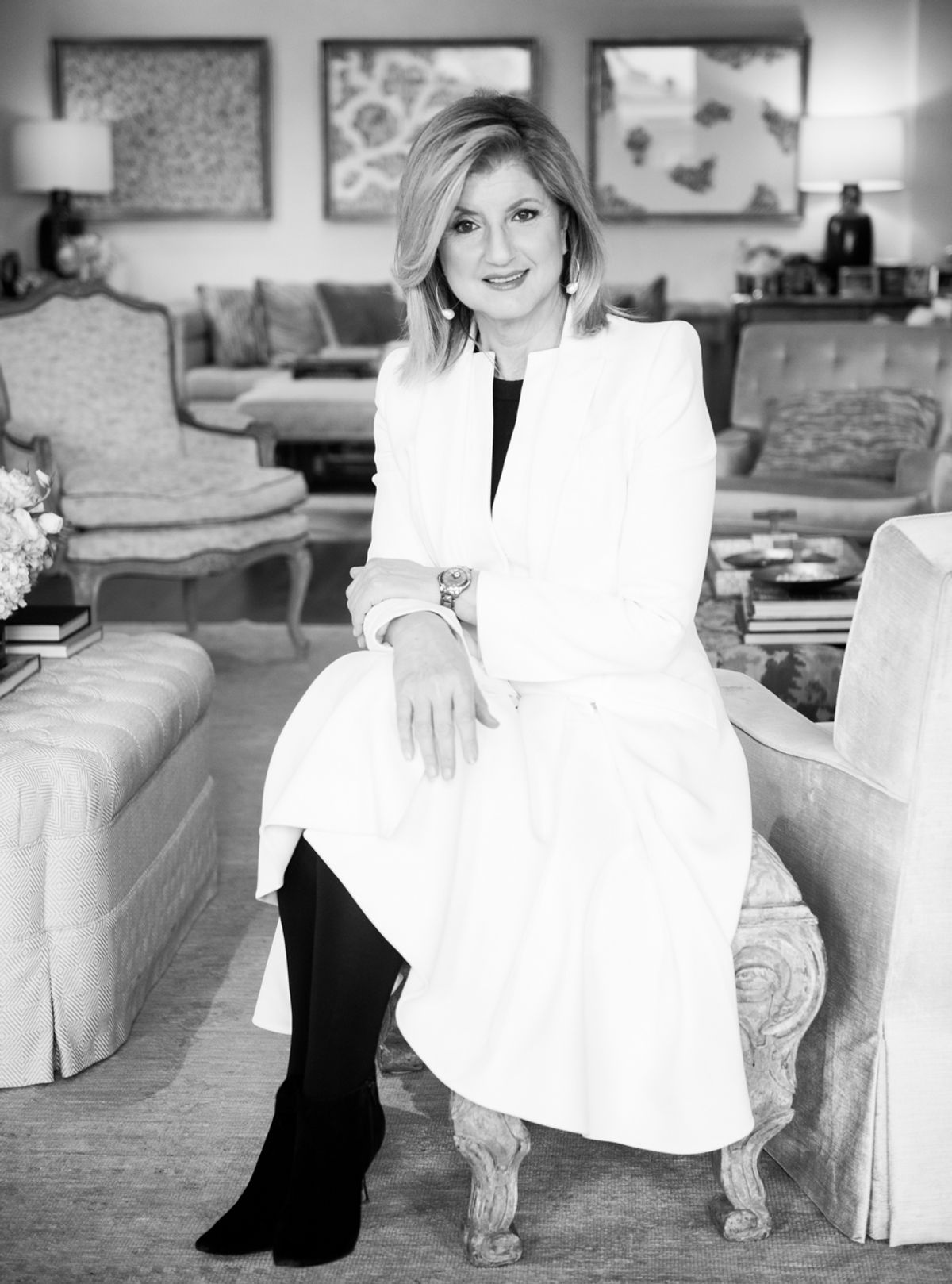 Closet
Arianna Huffington
Co-Founder, Huffington Post; Author, Thrive. New York
Stephanie Mark
The elevator ride up to Arianna Huffington's Soho home is an especially long one—and it's just not the view that makes the trip feel a little longer than usual. She's the namesake co-founder of what is literally one of the most popular websites on the entire Internet (we're talking three-billion-monthly-effing-pageviews), a digital media entity worth upwards of some $300 million dollars and the first ever to win a Pulitzer Prize. She single-handedly has the ability to rope names as diverse as Larry David, Alice Waters, James Franco and Nora Ephron to pen columns for free and the aforementioned accomplishments only capture the last decade or so of her career. And contrary to what you might think (or more accurately, come to expect is required to achieve the kind of
career path
), she's an evangelist for getting a
solid eight hours
and actually goes so far as to lock her work phone in the bathroom (!) every night. In other words, that elevator ride left us wide open for a whole lot of,
"how the hell are we going to make small talk about Gucci bombers and Alexander McQueen shift dresses with Arianna Huffington?"
Turns out, it was a little easier than we'd anticipated. Aside from sleep, Huffington's also a flat shoe advocate—a worthy wardrobe segue if we've ever heard of one. And because we know you're dying to know, her saving grace is a pair of
Saint Laurents
, which, if you ask us, could pretty much sway anyone over to the sturdy side and leave behind those strappy stilettos. When she wasn't busy schooling us with her signature aphorisms that have seen her through the boys clubs of politics, media, journalism and venture capital; she was doling out the names of her Manhattan must-sees and outlining the future of HuffPost for us. By the end of our shoot, we left on the kind of high that can only come from an afternoon with a media magnate. Because c'mon—anyone who encourages us to get liberal with the snooze button on the path to career success is our kind of people.