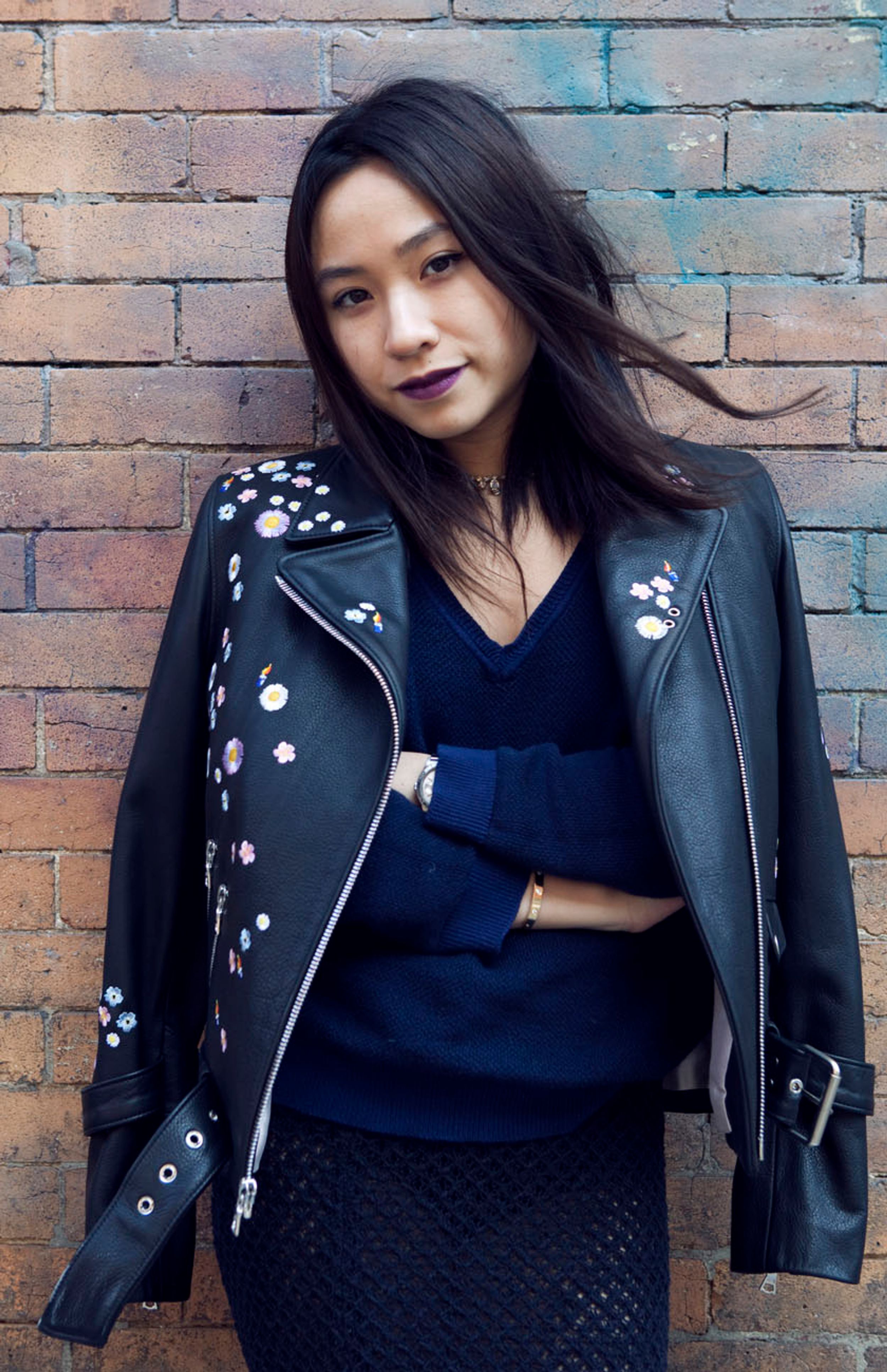 Closet
Designer. New York
Kerri Scales
There's a certain sense of discovery that's inextricable from paying attention to fashion in any capacity. Whether it's clicking onto Style.com after a round of designer musical chairs or tapping into some obscure Korean e-boutique via Instagram; it's the proverbial grease on the wheels of this here industry. After all, there's nothing quite like the feeling of urgency imparted by a pair of novelty-print sandals that are "sooooooo you" or a leather jacket that becomes crucial to your existence—tuition payments be damned. And that pretty much sums up how we felt upon discovering Sandy Liang, the fresh-outta-Parsons, Lower-East-Side-dwelling designer who's single-handedly responsible for making us realize our dream girl wardrobe. Oh, and did we mention she nabbed that degree only two years ago? Yup. After landing internships with everyone from
Opening Ceremony
,
Phillip Lim
and
Jason Wu
(all of whom just so happen to be strategically aligned with Liang's whole born-and-bred-New-Yorker, downtown-leaning sensibilities), Liang took the big leap and launched her own namesake line. Initially she started with a simple line-up of outerwear, which expanded on her graduating thesis. Yeah, we're considering fudging the birthdate on our driver's license right about now, too. As Liang explains it, though, none of this would be possible without a generous helping of naïveté. "I think I had this energy right after graduating, that I knew I was never going to feel again, especially not after working for someone else. I was scared that I might get tired or I might just get cynical about things. I think it was great that I had no idea what I was doing, just because you can't really be scared if you don't know what you are scared of!" It also helps that Liang has an incredibly crystal-clear vision of exactly who her girl is and where her influences come from. Because we're suckers for a fashion nerd (
à la
VFILES' Julie Ann Quay
), it's worth noting Liang's teenaged inclination towards the most intellectual-leaning of designers (
Prada
,
Dries
... y'know, the good stuff). Most endearingly though, is Liang's tendency to keep it local—and on occasion, even all in the family. She counts "Chinatown grandma and grandpas with their crazy patterned clothes and huge backpacks" and cool LES-ers she spots on the street among her even bigger inspirations and shot her recent lookbook at her family's Chinatown restaurant. The one person that would really clinch the whole thing for Liang, though? Sofia Coppola, duh. Sofia, you reading this? We're pretty sure we just found an oversized fun fur with your name on it.