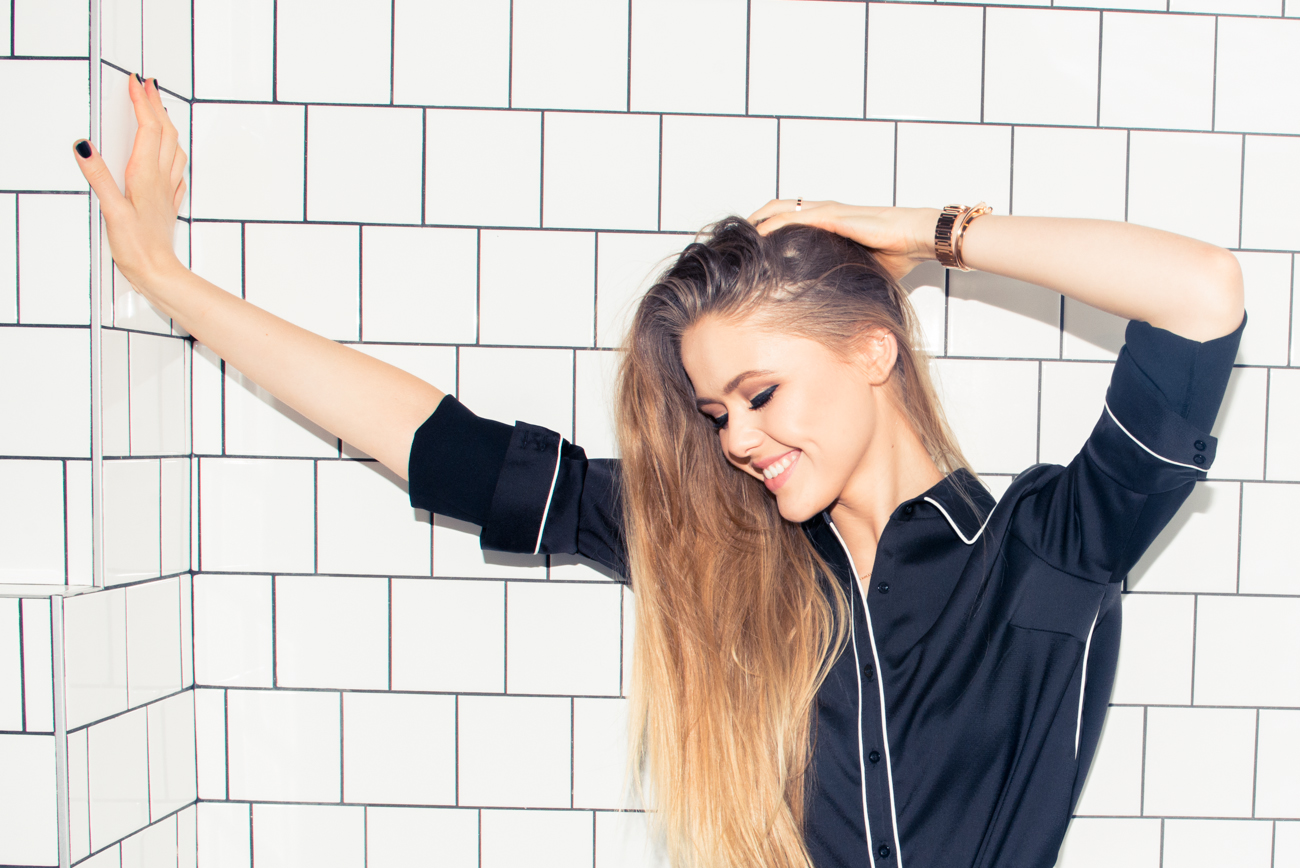 How Harsh City Water Is Killing Your Hair
Just think of this as a Brita filter for your head. It works, we swear.
For a long period of time, my hair was the texture of hay. A sad excuse for a pixie cut closely resembled dust bunnies glued to a globe, later growing into a 'bob' of crunchy, dead leaves. My hair has been chemically processed, heat damaged, and parched for more years than I can count. I've resorted to weaves, clip-in extensions, and an entire dresser drawer of conditioners in an effort to achieve a long, glorious mane.
When I first moved to Manhattan from the suburbs of New Jersey, the harsh city water completely dehydrated my already suffering strands, inspiring me to invest in a shower filter - the T3 Source Showerhead Filter to be exact. Here are the facts: with this filter, 95% of chlorine, hydrogen sulfide, iron oxide, and the toxic waste that turned those turtles into teenage mutant ninjas are eliminated from tap water. (None of those ingredients contribute to Beyoncé-level hair, by the way). T3 promises that the filter will improve hair body, shine, and color retention. Well, bye-bye crusty split-ends and see you around dandruff, because I will not miss you.
Not to sound like an infomercial, but I experienced instant results from this showerhead filter–like eight heavenly massaging spray settings–and even more impressive long-term results. After a few weeks of use, my hair regained some of its curl pattern and stopped breaking when heat styled. Long strands, I welcome thee! Now, when someone asks if my hair is real, it's not because my tracks are showing–they're trying to figure out where so much growth and volume came from. T3's color retention claims are the real deal as well–my natural highlights are amplified, and I no longer reach for shine spray. My newly sealed cuticles are beyond smooth and reflect so much light that I shine bright like a diamond.
Yes, let's be real here, this shower head is a pricey investment. However, the lasting benefits undoubtedly cut down on overall hair product expenses, and the more affordable replacement filters are only needed every three months. If your hair also resembles dried angel hair pasta here's a little advice, from one former dust bunny-head to another: stop shelling out on pricey masks and deep conditioners. Take a closer look at the source of the problem – it very well may be your water. Try filtering the scary pollutants out of your water and watch those crunchy dead leaves transform into smooth, silky locks. You can thank me later.
- Courtney Brunson