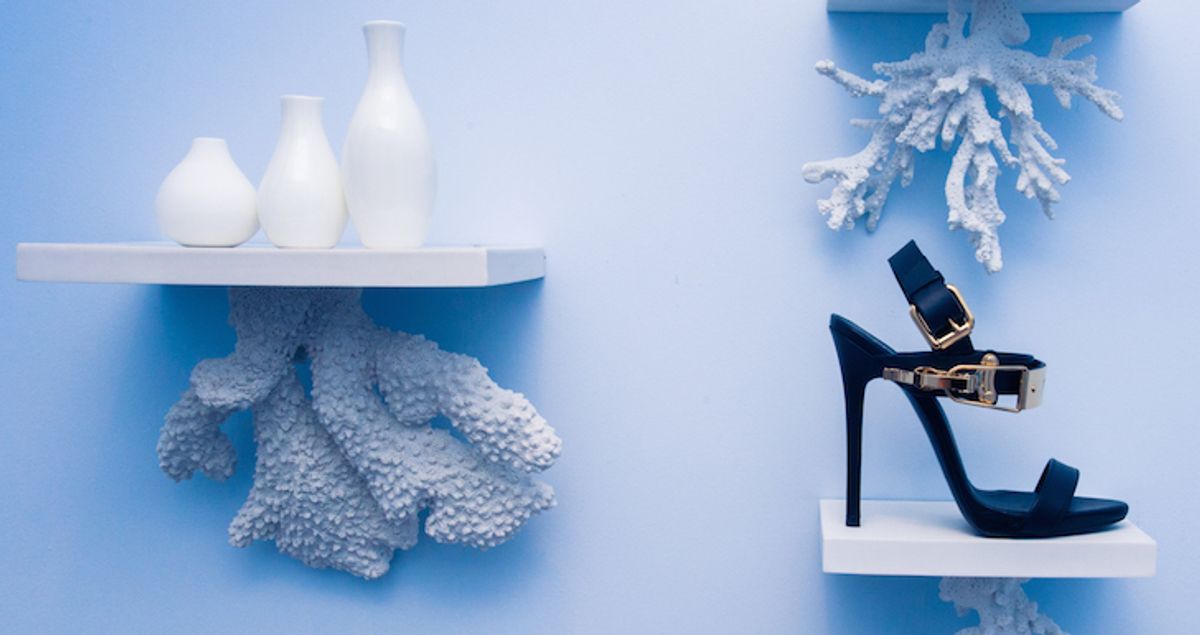 Career
Editor, Cosmopolitan.com. New York
---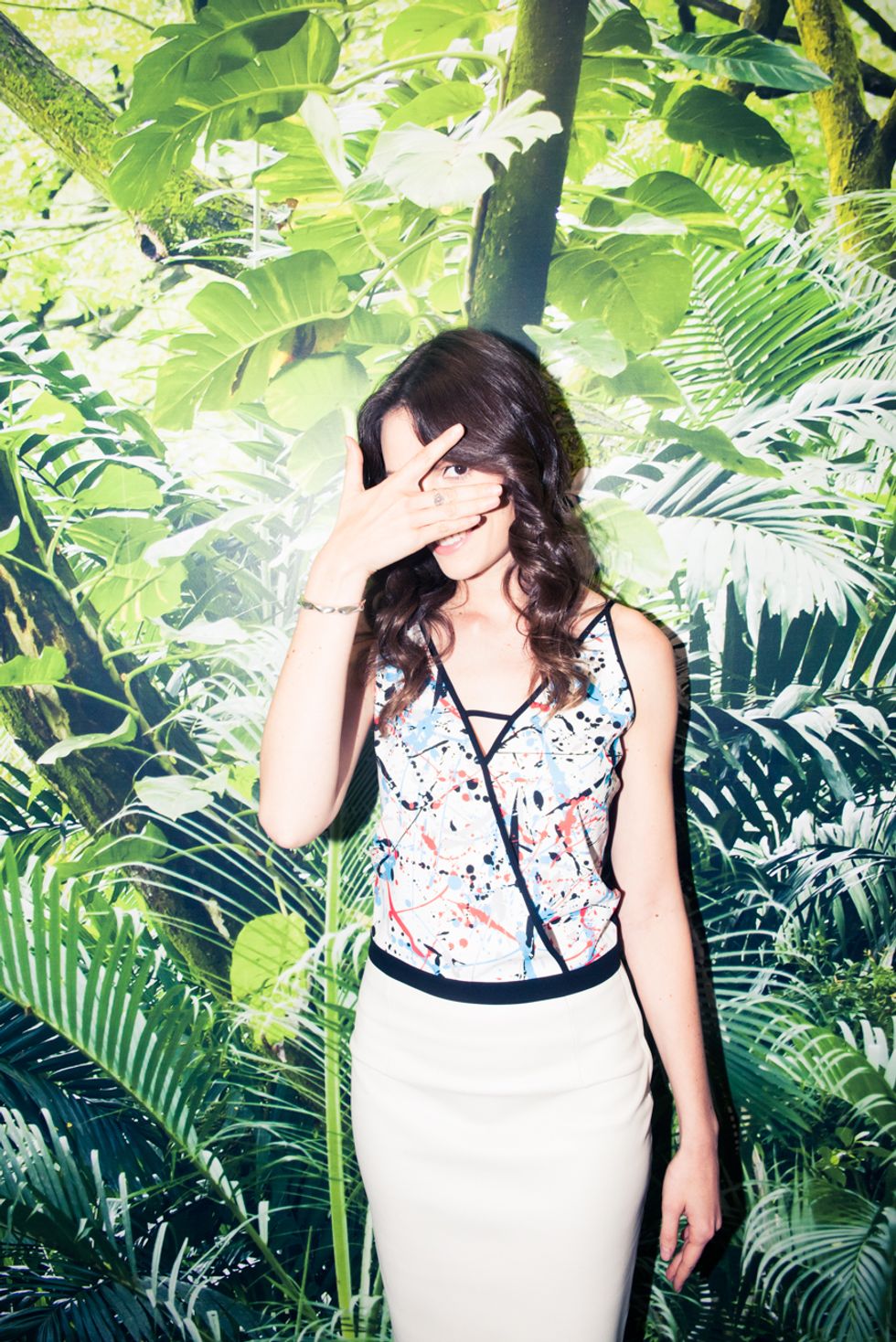 Welcome to Desksides, The Coveteur series in which we sit down with leaders in various creative fields and figure out how they got there. We guess we could've also named this, "how the hell do I get your cool job," accompanied with a "help me I'm poor" GIF from
Bridesmaids
, but then realized going the mononymous route was a little more succinct.
We've been following Amy Odell's career since the early days of The Cut, back when she was the site's first blogger; so when she got the big job to overhaul
Cosmopolitan.com
and make it the behemoth it is today, our inner fangirls were cheering. It's women like Odell—smart, young, innovative, and with a solid sense of humor (and sense of style) to boot—that inspired us to start this column to begin with. And she was, of course, on top of our list of people to feature to when we launched Desksides. After photographing her in Cosmopolitan.com's brand new office, we got her talking on her first book, taking risks and Twitter typos.
ON LEARNING THE IMPORTANCE OF A GREAT VOICE AT THE CUT:
"NYmag.com has a great voice. When I was there I was blogging alongside hilarious writers like Chris Rovzar and Jessica Pressler, who helped set a tone for the site, and I just tried to emulate that on The Cut. I knew from my own behavior that people reading on the Internet become attached to funny writers, and I saw firsthand when I was blogging for The Cut that if you can deliver consistently good, funny copy each day, readers will become loyal to you. There is so much content online that if you can't distinguish yourself from any other site—either by breaking news or by delivering it in a way your audience wants to read—no one has a reason to come to you each day. This is the same principle that drives what we do at Cosmopolitan.com."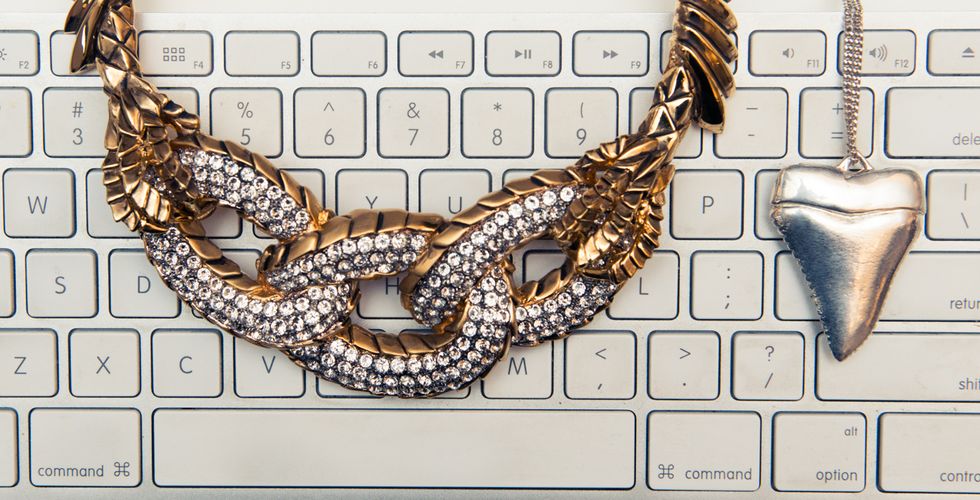 ON FIGURING OUT THE WHOLE VIRAL THING:
"You really see the power of viral content while working at a site like Buzzfeed—they put together viral photo posts that just brought in insane amounts of traffic. Once I moved over to Cosmo, it seemed to me that the only way to grow a site very quickly was to regularly publish posts that go viral, and your best chance of doing that was to create original content (meaning, you can't find it on any other site, like Cosmopolitan.com's post of Disney couples as Fifty Shades characters) that people want to share."


ON THINKING DIGITALLY:
"I have a terrific support system at Cosmopolitan.com—Troy Young, the president of digital for Hearst, knew that we would need an environment where we could play, and made sure we had the infrastructure in place (like our great new office!) for us to do that. The majority of my team and I have digital backgrounds, and what I've found is that this enabled us to make an impact fairly quickly. I introduced practices I'd seen work in my past jobs and as a result, Cosmo was quickly unleashed as a powerful digital property. What that said to us was that our audience was there the whole time, and we just weren't fully reaching them until we started thinking more digitally."



ON THE FIRST CHANGES SHE MADE WHEN SHE ARRIVED AT COSMO:
"I wanted the site to be a social-media-forward publication. If you think about our millennial readers—we reached 34.5 million in January—she's spending a lot of time looking at her cell phone. Her cell phone is the front page of her life, and when she's on her cell phone she's either chatting with her friends or looking at social media. I knew we needed to reach her through her social feeds and give her stories to share and discuss with her friends. Just thinking about our content that way, and putting the reader first, has enabled us to grow quickly. The other thing I was obsessed with was hiring addictive writers—people who are so funny and entertaining who, when you're having a lousy day or are just bored, you just want to read."


ON HER NOT-SO-AVERAGE DAY:
"It's so varied since my schedule changes constantly, but I usually get up early, go to the gym, come home and get ready for work. Then I read the news and assign some stories or finish up anything I need quiet time for at my apartment before heading into the office. Once I'm at the office it's non-stop meetings, keeping up with the site (we publish around 50 times a day now!) and the news, and helping my team with anything they need help with. I usually head home anywhere between 6 and 8 p.m. Then I'll eat dinner with my husband, do some more work either on my book or on Cosmopolitan.com, and go to bed."


ON HER FIRST BOOK (!!!):
"My first book comes out September 1! It's called
Tales From the Back Row: An Outsider's View From Inside the Fashion Industry
and you can pre-order it on Amazon! It's a collection of humorous essays about my experiences navigating the world of high fashion as an outsider. I have always wanted to write a book, and I chose fashion as a subject for my first because I've always been fascinated by what drives the people behind the industry, and how that informs the collective desires of women who follow it or aspire to be part of it. It's a fun read and will hopefully make you LOL, but there's also a takeaway."
ON HOW VIRAL STORIES CAN STILL BE HIGH QUALITY:
"Everything you read on Cosmopolitan.com is quality content. Everything is well-written, even if it's short, and smartly packaged. We work hard on every piece of content to package it in such a way that it reaches the widest possible audience. So I wouldn't say we're balancing "traffic stories" with "high quality stories" because all of our stories are both things. The harder thing to balance is short lead news (the second-to-second stuff that comes up each day) with longer lead things that take months to report. But we publish both regularly on Cosmopolitan.com."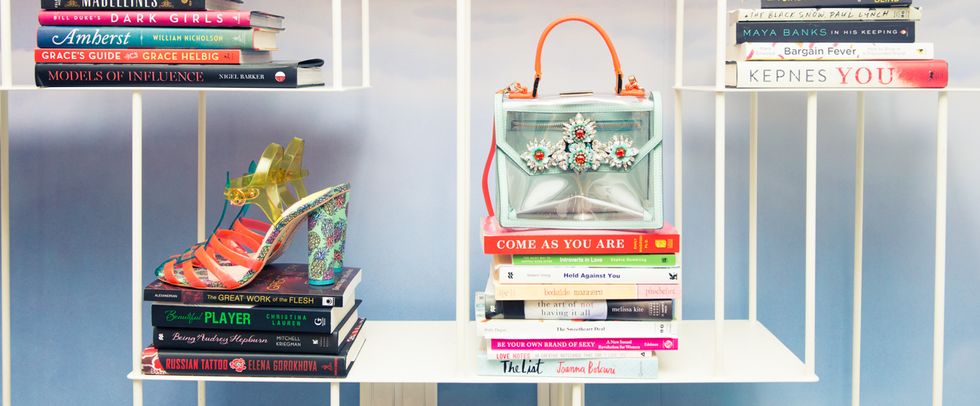 ON WHAT SHE LOOKS FOR IN NEW EMPLOYEES
"I look mostly for two things: (1) people who are obsessed with the Internet and (2) people who believe in something. I want people who are obsessed with social media, even if there's just one platform that they're on all the time, and who understand what makes a story get traffic and shares. And I want people on my team who have chosen this career path because they want the very best for our audience of young women. Reaching this many millennial women each day is a huge responsibility and you can tell when people appreciate that and when they just want to become Internet-famous. My pet peeve is when people come in to interview for entry-level positions or internships and they say, when asked where they see themselves going, that they want to interview Justin Bieber. That kind of answer makes me think you're more interested in your ego than becoming a reporter (and being an entertainment reporter is a really hard job)."


"There is so much content online that if you can't distinguish yourself from any other site—either by breaking news or by delivering it in a way your audience wants to read—no one has a reason to come to you each day."
ON THE IMPORTANCE OF FEAR AND TAKING RISKS:
"If you're not afraid all the time, you're not doing your job. If you think about people who had a huge impact on any industry, they didn't do it by doing what everyone else did before them—they did it by taking risks and freaking a lot of people out along the way. That's not to say you should freak out your supervisors all the time, but you have to know how to take a calculated risk, and surround yourself with brilliant people who can help you make those calculations."


ON REGRETTING PUSHING THE 'PUBLISH' BUTTON:
"I deeply regret every tweet I've posted that has a typo in it."


ON THE POWER OF THE READER:
"I think you'll see the reader and the consumer continue to siphon power and influence from traditional 'tastemakers.' Online, the reader has all the power, and those who succeed will listen to her to figure out, not only what she wants, but also what she doesn't know she wants yet."