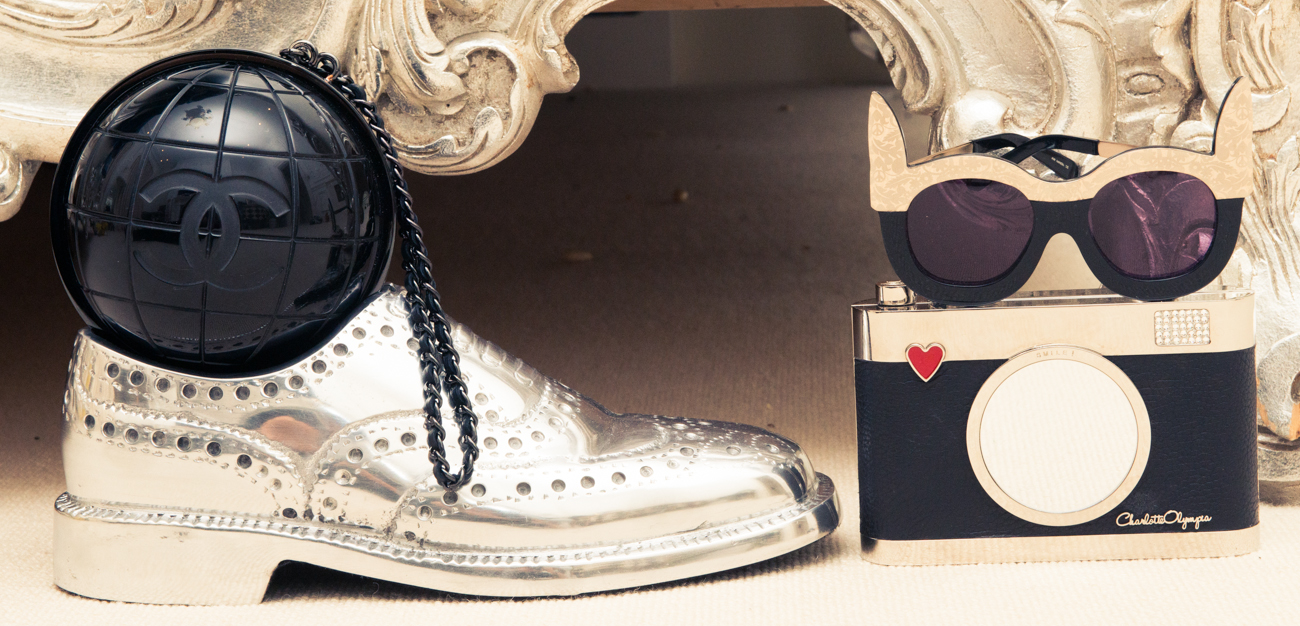 How to Get Street Style Snapped
Whether you're all about a Moschino Barbie bag or a Mansur Gavriel bucket bag is more your vibe.
You know that Coco Chanel-ism that decrees taking at least one thing off before leaving the house? It's not that we don't love the Coco (had to), but ask us to part with one meticulously selected bangle or clashes-just-so choker during fashion week and you'll throw us into Sophie's Choice mode. (Cue the smug strip-poker moves as we remove exactly one ankle sock from under our Sophia Websters).
All we're saying is that street style requires its own book of accessory adages. We'd like to suggest, 'Add at least one item that could double as a tiny weapon before leaving the house.' Or, 'Never discriminate against a purse that fits nothing.' Or, 'No matter how many Technicolor feathers it's affixed with, Valentino is always a neutral.'
Here are the accessories we've been coveting this fashion month, for both the minimalists (the barely-there-ring, dainty-box-bag, clean-white-sneaker types) and the maximalists (the print-mixing, headgear-wearing, is-that-a-live-animal-growing-out-of-your-shoulders set).
The Minimalist
If you worship at the alter of Phoebe Philo
For the Jayne Mins, Gaia Repossis and models off-duty among you, a cashmere beanie and a smattering of dainty diamonds between the fingers is all it takes to top off a Tommy Ton-worthy outfit. You think fashion week can sometimes err on the side of Halloweenish in an effort to get street-snapped, and you'd much rather be caught re-wearing last season's ankle boots than attempt one of Anna Dello Russo's fascinators. Keeping it clean and simple definitely doesn't mean boring—think Rachael Wang's baseball caps, streamlined sunnies, athletic socks and sneakers, lending a tomboyish accent to girlier fare like cotton-candy coats and silky skirts.
The Maximalist
Mary Katrantzou and Pucci are your basics
The way you see it, you have 351 days a year to play it safe—the other 14 are reserved for fashion weeks (hold the rules, please and thanks). You play dress-up like a third Beckerman sister and give zero f*cks about any side-eye cast in your direction as you adjust your bejeweled turban on the A train. In your rhinestone-lined eyes, the add-ons can turn an everyday outfit into a work of off-kilter art (see the likes of Tilda Lindstam's cinnamon heart-red Tommy Hilfiger helmet, without which she'd just be your average dirty blonde in a muppet coat. And that won't get you on any best-of list, now will it?).
—Chelsey Burnside
Shop the Looks