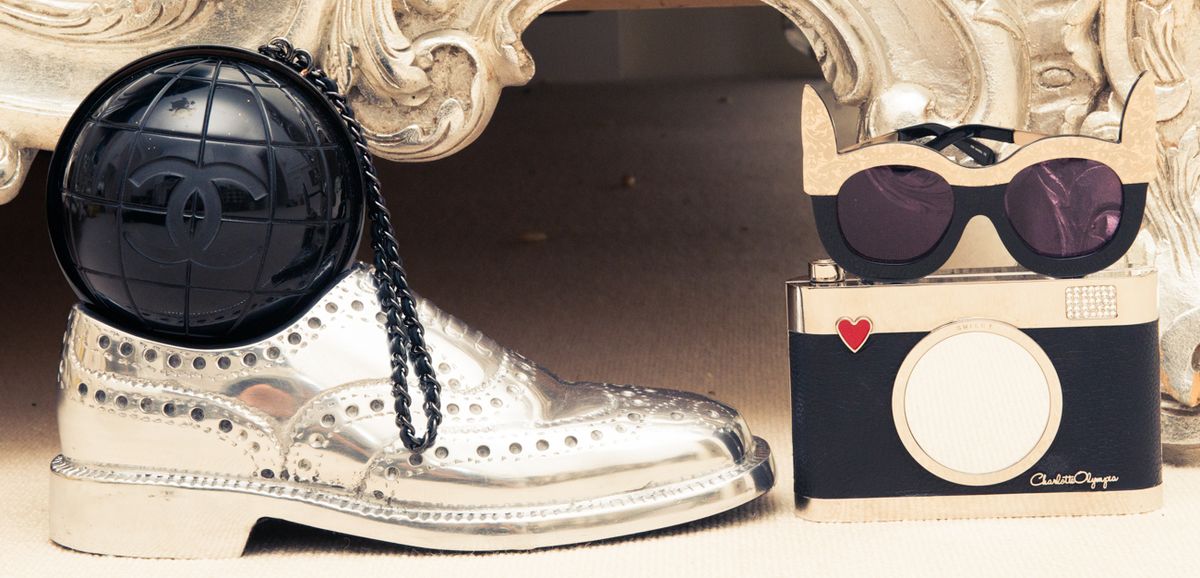 Shopping
How to Get Street Style Snapped
Whether you're all about a Moschino Barbie bag or a Mansur Gavriel bucket bag is more your vibe.
You know that Coco Chanel-ism that decrees taking at least one thing off before leaving the house? It's not that we don't love the Coco (had to), but ask us to part with one meticulously selected bangle or clashes-just-so choker during fashion week and you'll throw us into Sophie's Choice mode. (Cue the smug strip-poker moves as we remove exactly one ankle sock from under our
Sophia Websters
).
All we're saying is that street style requires its own book of accessory adages. We'd like to suggest, 'Add at least one item that could double as a tiny weapon before leaving the house.' Or, 'Never discriminate against a purse that fits nothing.' Or, 'No matter how many Technicolor feathers it's affixed with,
Valentino
is always a neutral.'
Here are the accessories we've been coveting this fashion month, for both the minimalists (the barely-there-ring, dainty-box-bag, clean-white-sneaker types) and the maximalists (the print-mixing, headgear-wearing, is-that-a-live-animal-growing-out-of-your-shoulders set).
---