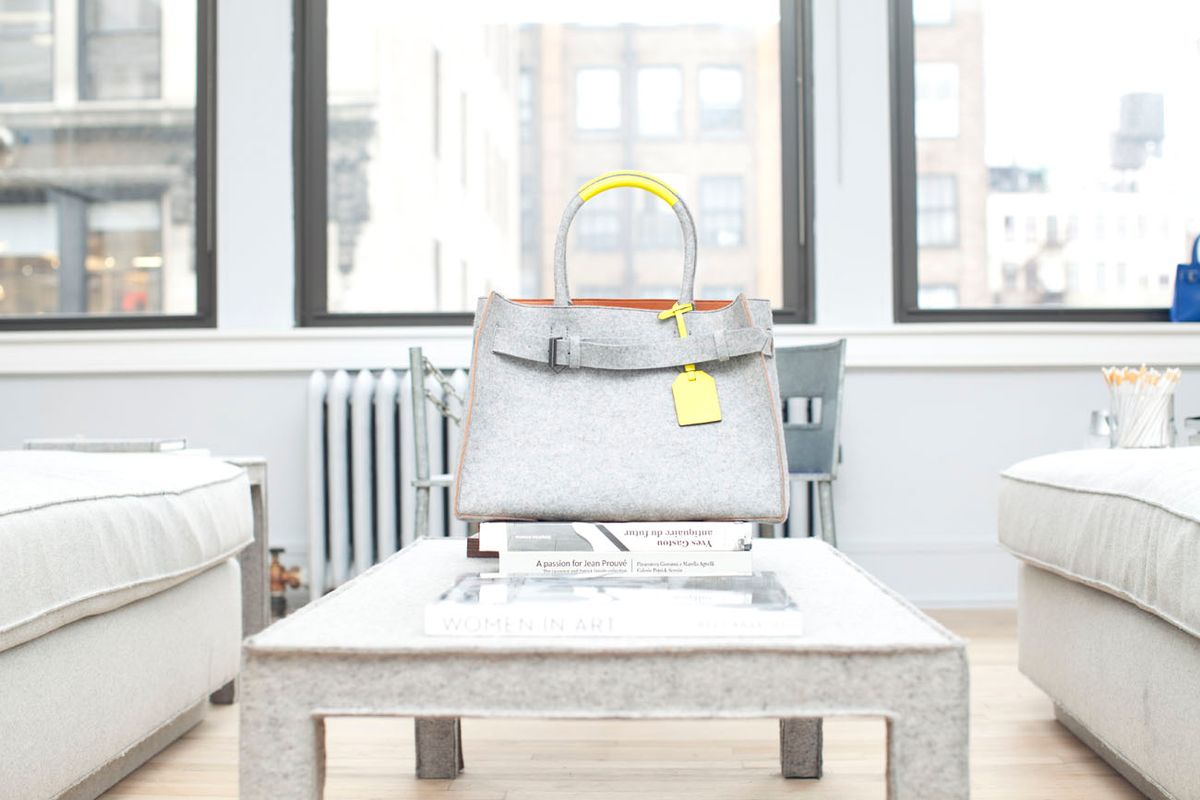 Career
Founder & Creative Director, Reed Krakoff. New York
---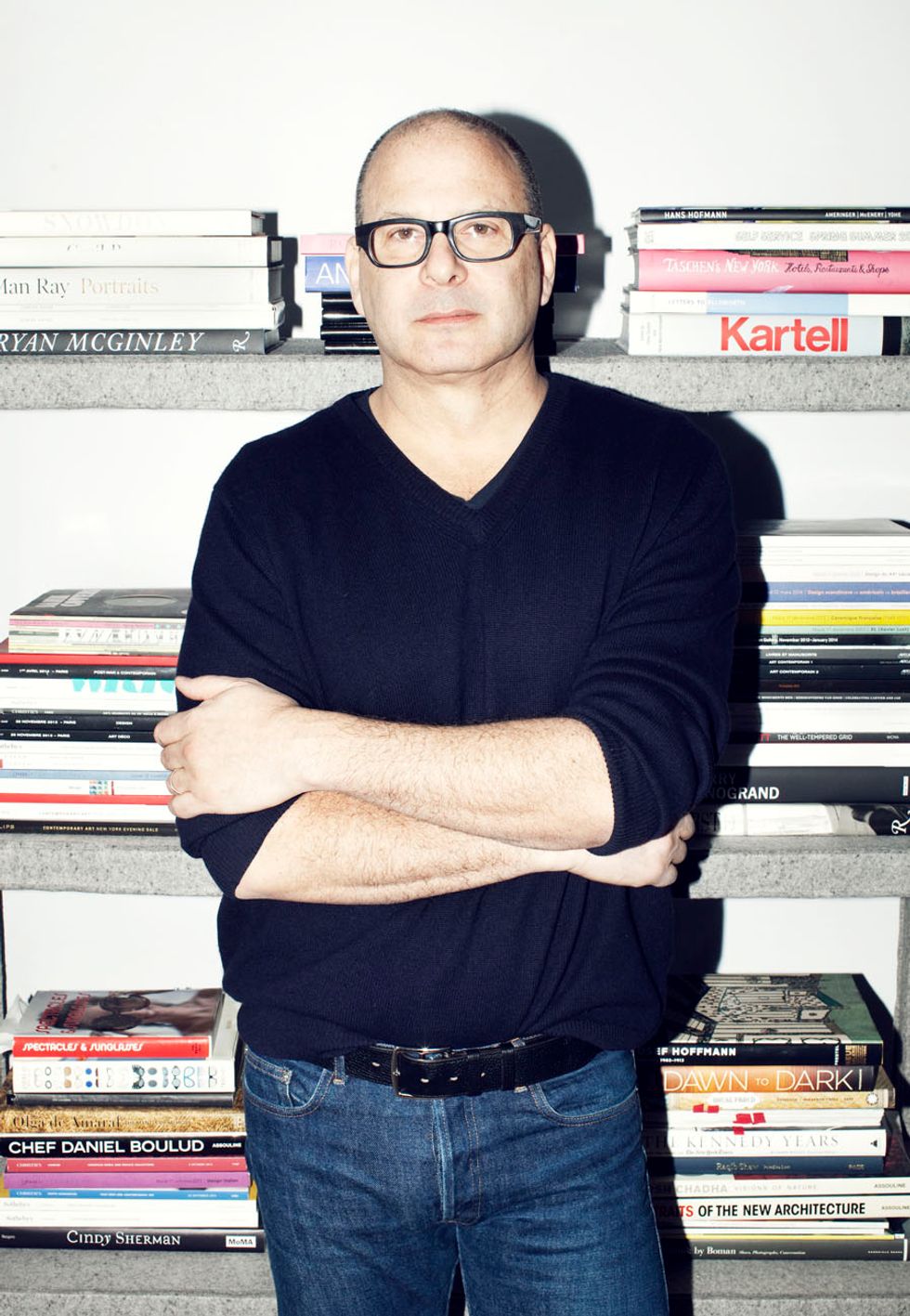 Welcome to Desksides, The Coveteur series in which we sit down with leaders in various creative fields and figure out how they got there. We guess we could've also named this, "how the hell do I get your cool job," accompanied with a "help me I'm poor" GIF from
Bridesmaids
, but then realized going the mononymous route was a little more succinct.
When it comes to fashion bosses, there are very few who can compare to Reed Krakoff: the phrase "league of his own" really does apply here. And while we knew the general trajectory of his career—from illustrator to designer at
Ralph Lauren
, to
Tommy Hilfiger
creative director, to
Coach
creative director and president (he made the company the $4 billion behemoth it is today), to founder and designer of his own brand, not to mention the photography and industrial design he does on the side—we decided it was high time for a sit down. You know, to get the deets as to how he essentially became the reigning expert on major American brands and then completely switched gears for a high fashion ready to wear label of his own. On the eve of his latest store opening in Soho, Krakoff talked to us about thinking of brands as people, finding inspiration in the work and how to deal with creative blocks.
ON THE VALUE OF INTERNSHIPS:
"My first job was as an unpaid intern at Anne Klein and I was working under Narcisso Rodriguez. I was still at Parsons. I was studying at Parsons and I was working part time and interning and just doing whatever they wanted me to do. I was picking up dry cleaning, sketching sometimes, I was helping with the shows and with anything that people needed—I was a gopher of sorts. It was great to be around so many talented people; it kind of gave me a sense of what it was like to work for another designer and see what the industry was like. [Rodriguez] was an amazingly talented person.

I am a big believer in internships. I think that it's a great opportunity to get some experience, to learn what it really is to work in fashion. I always recommend it to any young designer I come into contact with. It's one thing to study it or talk about it, or have a friend who works in fashion, but it's a great thing to just be there and experience and see what kind of jobs are out there. You don't know until you experience it.

It was something that helped me understand kind of what I liked about in terms of bigger companies, smaller companies, what I wanted to work in design or merchandising or development. It kind of crystallized my thought of what was exciting to me and design was definitely what I thought I wanted to do."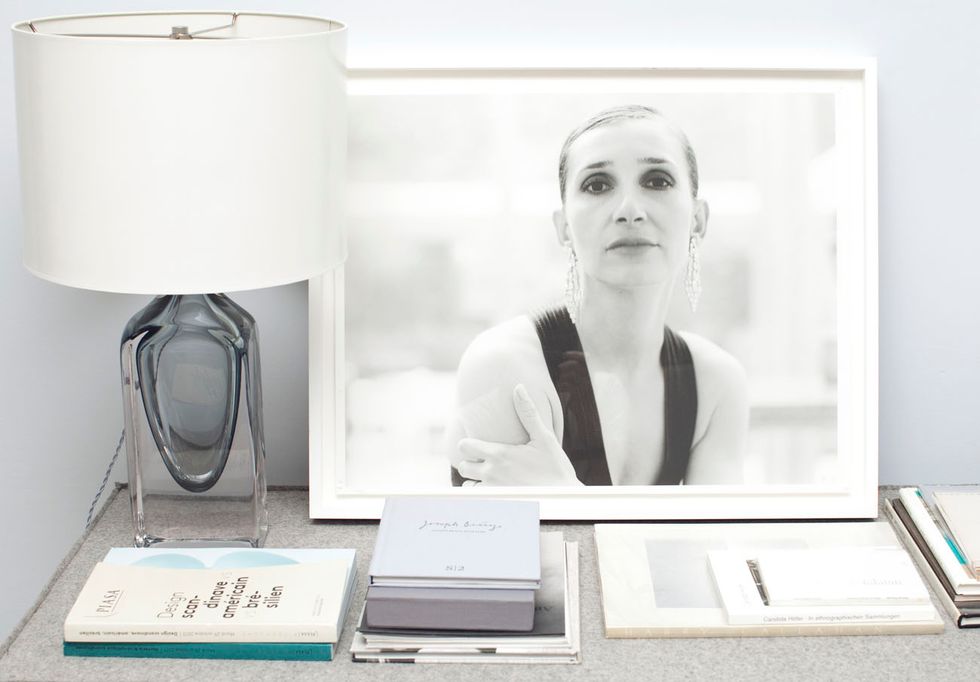 ON TAKING YOUR FIRST JOB AS A LEARNING EXPERIENCE:
"When I finished Parsons and I finished my internship I started at Ralph three weeks after. I started as an illustrator. They had at the time—I think they still do—a whole department who illustrated the collection for presentations. I really wanted to work in design and there weren't any openings there. They liked me enough to say we will give you a position in the company until something opens up. I was probably not the greatest illustrator, but it was great experience. It led me to a position in women's design, which is what I really wanted.

I loved the culture there and I loved the aesthetic; it was something I really related to and it was an amazing group of people. I have to say, I really learned so much about how a brand builds and how a brand fits into different categories. Back then Ralph was in many different categories, but not like today. It was a really personal family environment—everyone kind of knew each other. It was a really exciting time to be there, I felt really lucky to be able to be part of that. Even though I was an assistant designer in womenswear."
ON THE EVOLUTION OF THE CREATIVE DIRECTOR:
"I went to Tommy [Hilfiger] in '92. And it was kind of a small company—like less than 100 million in sales. It was a time when
Tom Ford
had gone to
Gucci
and this idea of the creative director came about—today it's sort of commonplace but it didn't exist back then. The idea of someone being involved in advertising and design and retail and brand imagery all under one creative group had begun and that was when I really started to branch out into other areas of the business. It was really kind of an organic thing. It really didn't exist as a job until my second year at Tommy. He had never had a creative director before and I had done a bunch of these things like styling pictures for photo shoots and running the design department and getting involved in all these different areas. It was really casual and organic and it was a great opportunity—being at the right place at the right time. [Tommy] was super supportive and allowed me to do all kinds of things and really brought me into being someone who could function as that role: chief creative officer, head of creative for a big company.
What's funny is there were no one, say, 15 years ago, 18 years ago. Then [creative directors] were everywhere. Everywhere you went, it was a young designer coming in to rebrand an old brand or consolidate all the creative under one person in newer brands. It was the way of running a business and usually it was partnered with a business partner, which I had at Coach: I had an amazing partner in Lew Frankfort. That was the model for many years. I think it's changing again. It's becoming more compartmentalized: if you look around, you don't see that many creative directors—people who are really responsible for the retail aspect, merchandising, advertising and design. It's more people who are head of design. I think it's evolved away form that.
For me I always find it's easier to consolidate so each idea can flow into the next. When I'm working on a retail store concept, I'm thinking about the assortment and the marketing piece and the imagery and what kind of things we're doing online. For me it's easier because I grew up this way and I've being doing it for 20 years. I don't think it always works, because you need all the experience in those areas to make it work. It's different to just hire an agency in PR, and to hire an agency in marketing and hire an agency to design the store. It's not really the same: then you probably have too many points of view and have too many different people who want to do their own thing. At Coach, it was easier to have everything under one person, because the nature of having five people—if you have a head of marketing, head of architecture, head of merchandising, head of design—regardless of how hard you try, they all want to do different things. And that kind of represents how they feel about the brand, something's that's their take on it, and then you have to navigate all those different people, their personalities, what they want to do, what they don't want to do. And, in addition to that, each one has their own budget, so you know, everyone wants to maximize what their doing. It's a bit easier when there's one budget under 'creative' and you can spend the money in the way you feel is best. When it's under one person, easy. When it's under five people, not so easy."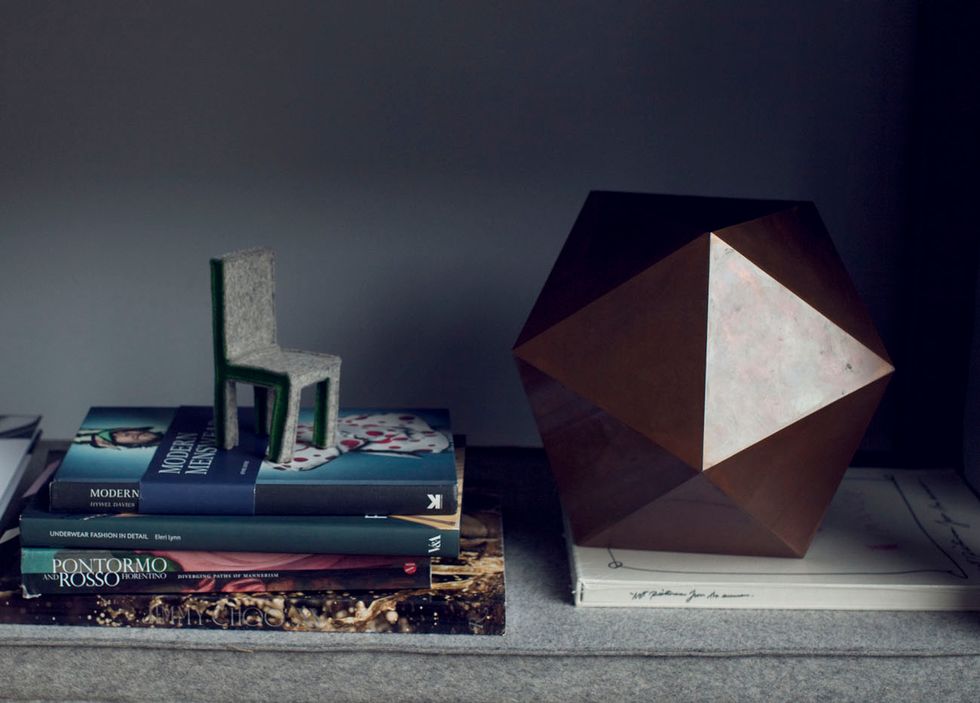 ON THE ENDURANCE THAT GOES INTO NURTURING A BRAND:
"What I've learned is that it takes longer than you think. When I got there, the first thing was I had to think about was what could it be? What could Coach be? What was believable? I think that's always the hardest thing to do. So the first thing I did was to explore a lot of those ideas: creating a lot of new ideas, new collection ideas, new marketing, new campaigns, new store concept. It's never right the first time so I was fortunate enough that I had some time. That's a big challenge: a lot of times, investors don't have the patience that it takes for the creative side to find the right solution. It's never a straight line. You have to bail a couple times and try a couple things and see how it feels. It's really a dialogue with the consumer, with the industry, with magazines and the editors. You need to get into it with everyone, and the best solutions and brands are constantly evolving and challenging what they're doing."



ON WHAT HE CHANGED FIRST WHEN HE ARRIVED AT COACH:
"I knew the first thing was to start trying different things: some things were too contemporary, some were too edgy, some were too traditional. We had some funny experiences... We renovated one store and we talked to a bunch of customers after and they didn't even realize we had changed it. We had thought, 'Oh my god, we've created this amazing store,' and then we just barely registered with people. It's a lot of exploration and you need the confidence from your team and your investors, and you need some time to figure things out. I worked on the new branding concept, I worked on a new logo.

The first thing we did that was really emblematic [of the brand] was the collection called Hampton. Everyone got it. Everyone said, I understand now what the company is about. And what was great is that everyone could see it and understand what the stores could look like and who the customer was and what the advertising should look like. It's like focusing a camera. Everything's kind of blurry and when everything comes into focus it tells you what the brands wants to be. I would say brands are like people: when you kind of hit on the center of a personality, it gives you clues as to what everything else needs to be."
ON THINKING OF BRANDS AS PEOPLE:
"You have to know who you are: whether you're trying to surprise people or play into the strength of a brand. You're basically telling a story and it needs to make sense and be engaging—people want to get to know a brand. The questions is always, why this brand? Why am I interested? It's like a person. There's a narrative and there's a context and there's a reason you want to know more. I mean, think about the idea of knowing, I use the analogy a lot of going to a museum. You see a painting on the wall, and you don't know who did it. But when you start to understand who is behind, the story behind it, you can put all this other stuff on top of it that brings so much more meaning and importance and interest to it. Brands are the same: it has to be something that's engaging and interesting and inspiring."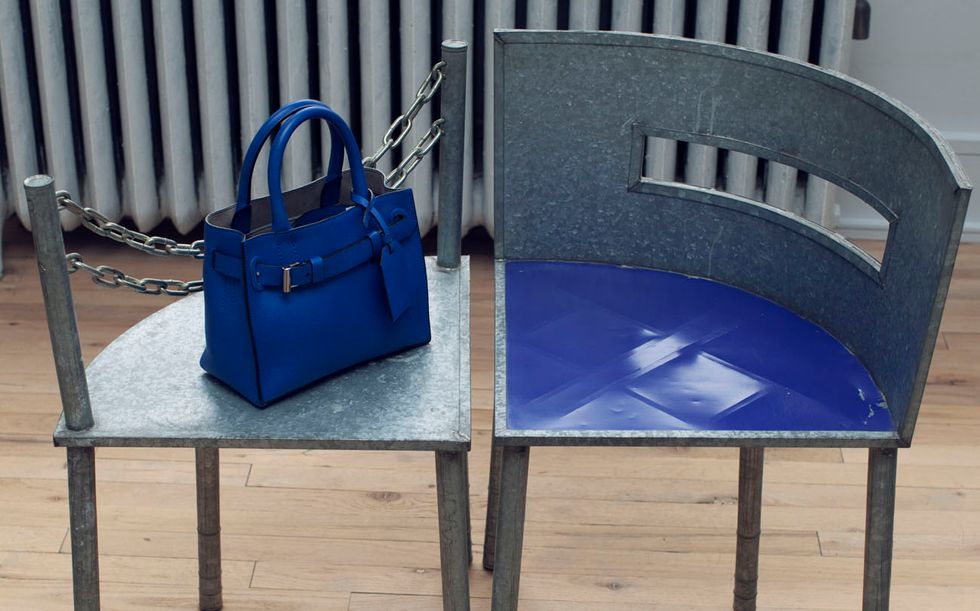 ON HOW THE IDEA FOR HIS OWN LABEL WAS BORN:
"It was at a time when Coach was already a very big business, and we had talked a lot about how you can't see everything in the market; you have to be careful about being too fragmented. We started to think about creating a separate brand to take us into a different part of the market. The idea really came out of the thought of creating more diverse offerings out of one big company—not one big brand, but one big company—and also the idea of bringing a different aspect of design to the Coach brand. I was still the creative director of Coach. It served the purpose of bringing fashion credibility to a mass brand, and it also served the purpose of building a business in a different part of the industry."
ON CONFUSING YOUR IDENTITY WITH YOUR BRAND IDENTITY:
"I think there's things about having your own brand that can be confusing sometimes: it has to be you and what does that mean? It's something that literally has your name on it. How does that manifest itself? And I think it takes time, to figure out what you like or things that are related to your aesthetic that may have no business being part of your brand. And what's meaningful and resonates with the brand you're trying to build. It takes a little time to weed out those things, to get from the words to the actually product. I mean, the words are easy: it's having that come alive and saying okay, what is it we bring to the world in terms of shoes, and what is our point of view and the way we stage a runway show and our advertising, and what do we want to stand for. It's a lot of work, a lot of trial and error to establish a brand, even one with your name on it. There's a lot of editing. I think it has to be a growth of your own inherent aesthetic.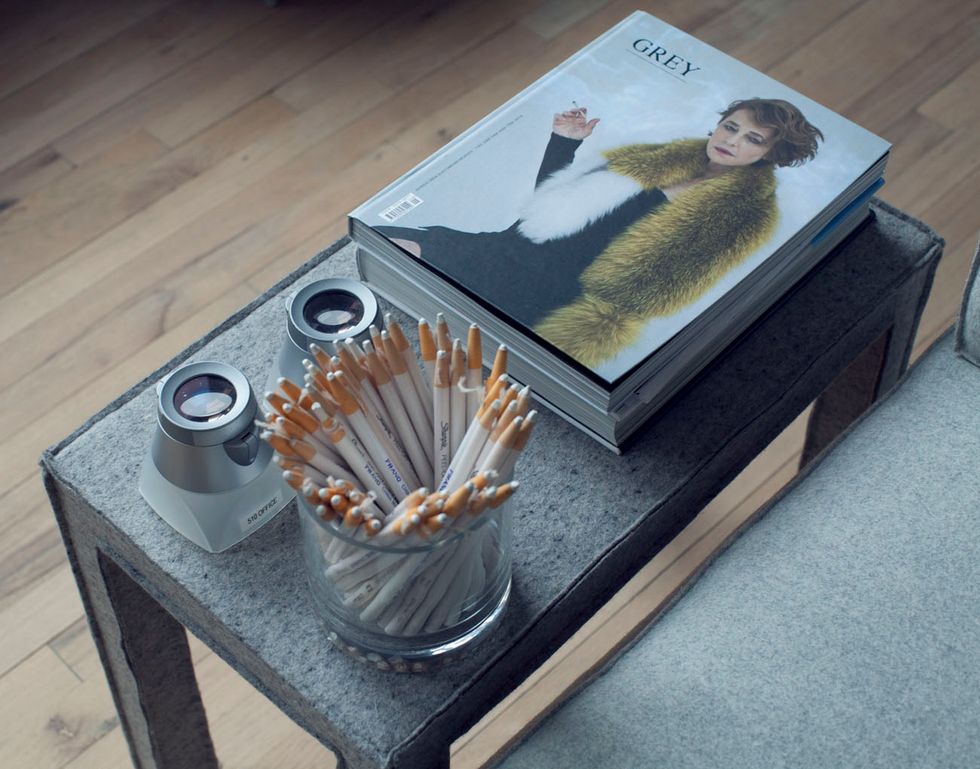 ON MAKING THE DECISION TO LEAVE COACH TO FOCUS ON HIS OWN BRAND:
"It happened naturally. I was really happy and excited when our brand started to gain traction. It was about the time that Michelle Obama was on the cover of
Vogue
wearing one of our dresses. We had the window at
Bergdorf's
at that time and we had done something with Colette in Paris and we had lots of great feedback from the market and it really started to become clear that this was something that was starting to work. I started to fall in love with the idea that maybe I would love to do one thing. Honestly I feel incredibly fortunate to have had all the time I had at Coach. That was a dream job. I've been really lucky in my career. I loved it, I loved going to work everyday. But at some point, you really have to pick. For my brand to become what I wanted it to be I needed to focus. And so very quickly I decided. I let them know that I was going to leave the company and wanted to pursue my brand. And again, it was hard because it really loved Coach and it was a big part of my life. I was there for 16 years, I met my wife there, I had a few kids. I made so many lifelong friends. It was 16 of 24 years, I think. But again, it was time to really focus on this business and the opportunity  drove me. The fact that it was becoming a real brand that made the decision kind of easy."
ON FINDING INSPIRATION IN THE WORK:
"My design process is a really fluid, organic thing, where the design time working on the collection coincides with working on a campaign or a project outside of fashion where I'm doing an interior project or something in the design world and they all flow together. One thing feeds the other. My inspiration comes through the work. That's a funny way of saying it, but it's actually true. I actually, for many many years, used inspiratison boards and did all kinds of work on that, but I actually find the most interesting and freshest things I do are often things that are an outgrowth of the work when I'm sketching or making a prototype or just in involved in creating a campaign—it sort of gives me ides for what I would like to photograph or what I'd like to see in one of our stores. It seems fresher and somehow more surprising."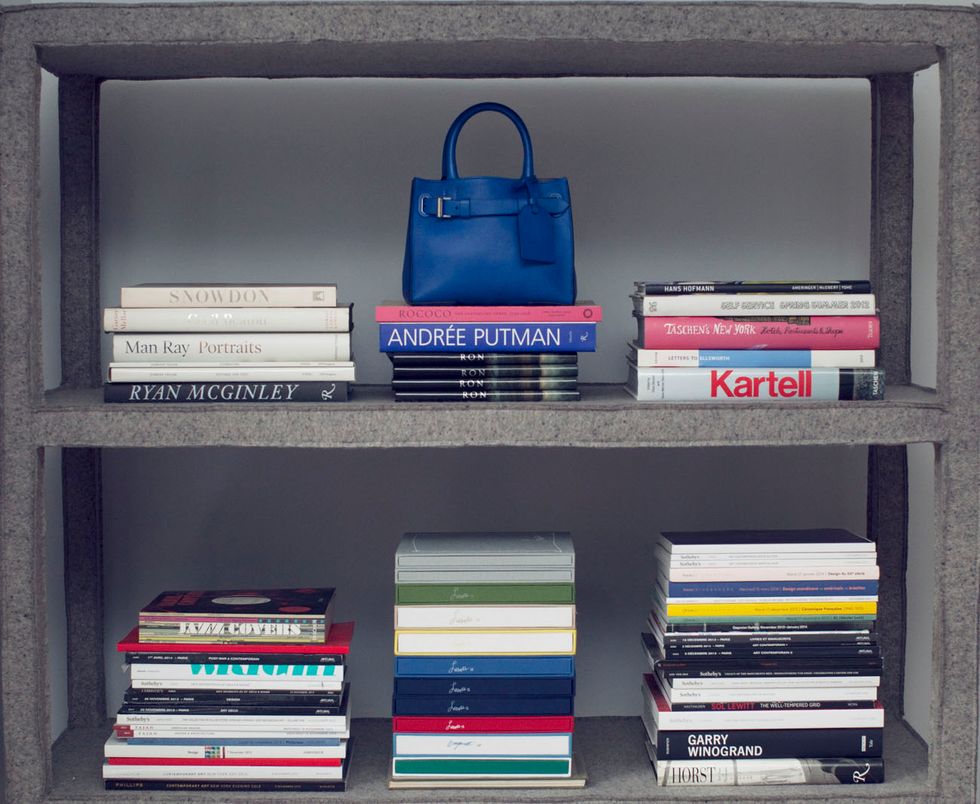 ON HOW HE SPENDS AN "AVERAGE" DAY:
"One of the things I love about what I do is that there isn't a typical day. I sketch a lot in the office and in the car and kind of when I'm taking a break. You know, there's often photo review and fittings mixed in depending on what time of year it is. I do a lot of research; a lot of looking at what's out there—very rarely fashion, to be honest, but mostly cultural things and looking at the world of movies and theatre and popular culture are things that I'm always interested in to see what's happening and what people are interested in. Its kind of high-low."
ON BEING CREATIVELY STUMPED AND GETTING OVER IT:
"I will tell you what helped me through that a bunch of years ago... I actually stopped doing inspiration boards and I stopped thinking about design as much as doing it. I'll just sit down and start sketching. Sometimes just to get going I'll start sketching things that aren't that much different from what I've done before, and it kind of eases you into that, as opposed to staring at a blank space of paper. I really believe that the inspiration is less important than the execution. It's all about what you do with it. I try not to get stuck on the perfect inspiration; I just don't believe that there's one way of doing things. I think that at every impasse there's a way to fix something, and there's a way to ruin something as well. I find, the way I work, really organically, I enjoy it much more when I see it as open ended and not like, I'm working in this concept and this particular thing and it has to be this way. It takes some of the pressure off."
ON THE BEST ADVICE HE CAN OFFER ASPIRING DESIGNERS:
"Don't start your own business right away. I think too many people start their own businesses. It's great to learn and to discover who you are in the comfort of another company that's established. I think it's a real luxury. If there's a brand that you're interested in, if you can make it work at, you should try to intern, even if you only do one day a week, even if it's unpaid. It's an opportunity to be around people and learn what it is to work in fashion. There are so many different things you can do to just get some exposure. And again, you don't even have to do anything that important—it's not like you have to be sketching or designing; you just have to be in the room and be around people who are doing what you think you want to do. That gives you so much: it's just transformative once you see it firsthand. The only other thing is you have to give in to what you bring to fashion. Because it's so crowded right now, you have to have a point of view that you believe in. People may not get it right away, because most times people don't, but you have to commit to what you believe in. You can't be doing things that you think people want. You have to do what you believe in. It's so important today."
ON HIS EXCITEMENT OVER WHAT'S NEXT:
"I'm excited about a bunch of things... We're opening our Soho store. In the next year we will be introducing a new concept that will be in stores in January. It's a new concept for us and it's something I've been working on for a while. It's always exciting to expand upon an idea. We can tell you more about that once we are closer to it, but it's been the biggest project I've worked on in a bunch of years and it's always nice to create something new."