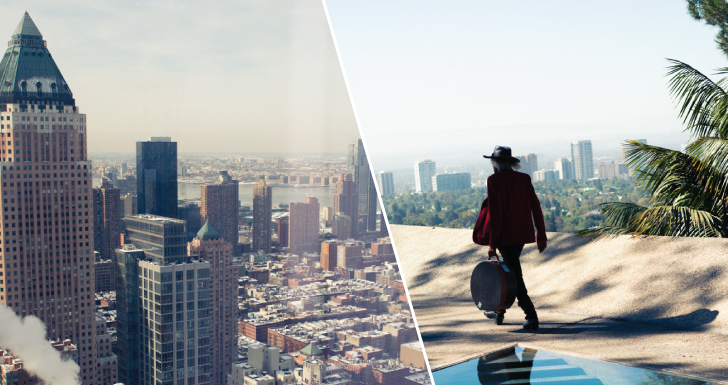 6 Truly Great Date Ideas
3 each for New York and Los Angeles.
Our friend Remington Guest (of the lip-smacking Tumblr, The Cheap, The Best & The Hidden) knows good food and where to find it. (He's done it once for us before when he put together the list of New York and L.A.'s top vegan and veggie spots.) That and the fact that he's more than a little, ahem, cute, might just make him the perfect date. So we asked him to pool his resources and come up with three ideal dates nights on each coast. We'll pass it off to him to break it down in his own oh-so-special way and leave you with one tip: leave this open on your boyfriend's browser. You're welcome.
Dates have become so boring. So standard. Everyone just goes to dinner, a movie, maybe there are a few drinks in there. The wildest shit I've heard was of someone going to an Off-Broadway show. PEOPLE: choosing a "cooler" restaurant or "exclusive" cocktail bar doesn't make your date any better; just like style isn't about the clothes you wear but how you wear them. Dinner at Zuma, then drinks at (insert any hotel bar) and that's dating. WOW HOLY SHIT SO CREATIVE. What happened to actually having fun? We're so overly nervous: she orders a salad, he doesn't order anything too messy, no one eats and that's dating today. Let's break the system: I'm gonna throw some ideas out.
Side note: if you don't have boyfriend or girlfriend to slip this list to or some goober hasn't asked you out, this is just as fun to do with a friend.
—Remington Guest