Shopping
Everything We Actually Want For Valentine's Day
Here's to a rose-petal-and-Lindor-truffle-free (NSFW-ish) V-Day. Are you with us?
Is it just us, or has the whole chocolate-flowers-noncommittal-jewelry predictability of Valentine's Day gift-giving kind of cheapened the holiday? It's not that we don't love Godiva, and there will always be a special place on our Instagram feeds for a good bouquet, but let's get a little creative here, shall we? Let's branch out past the romance clichés and strawberry-filled perishables and try our imaginations when it comes to what it actually is we'd want for Valentine's Day. Then, of course, casually leave this URL open on his browser and hope he gets the gentle hint. (And he says you're a closed book. As if.)
---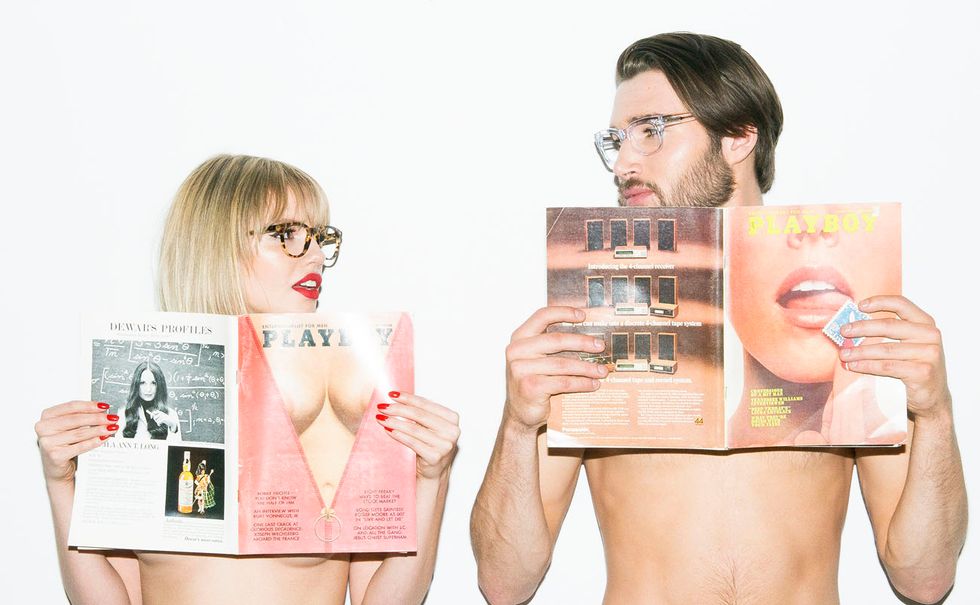 First off, the whole gift-for-him lingerie thing. It feels a little backwards to buy cheesy costume undergarments only to use once and promptly discard in the "uncomfortable and kind of blingy" section of your intimates drawer—sorry to burst the bubble guys, but no self-respecting female is wearing a ruffly bustier and garter under that sweater dress. And a whole lot of expletives do come to mind at thought of being gifted a rose made of ill-fitted red panties, and definitely not the good kind.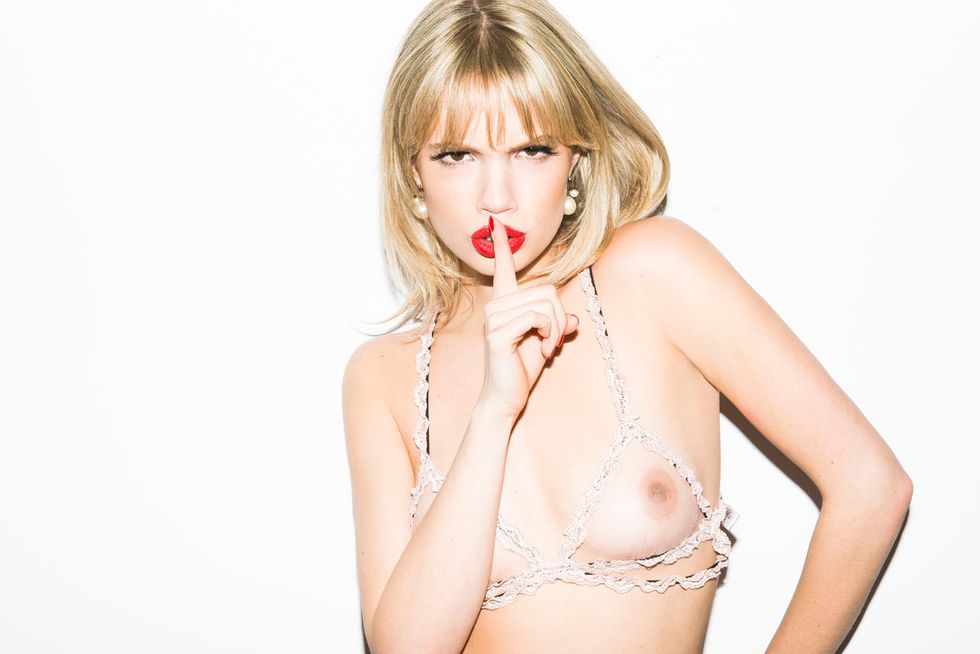 Our prescription? If you're going to shell out for lingerie, get the good stuff.
Agent Provocateur
,
Fleur du Mal
,
Kiki de Montparnasse
—anything made of materials that won't give you heart-shaped rashes in unmentionable places. And preferably stuff that doesn't require an instruction manual to get strapped into. When he balks at the price tag, just remind him how tempted you'd be to actually wear this more than once.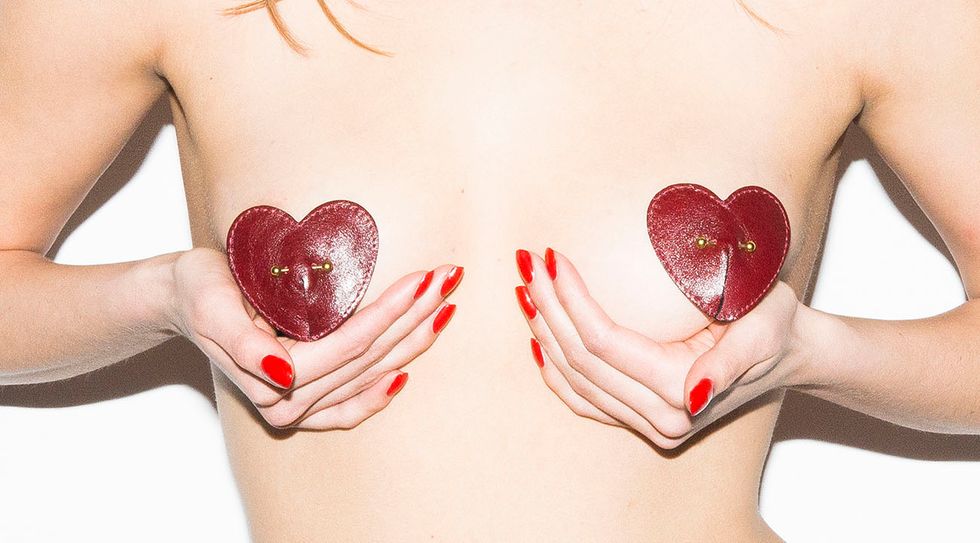 And we're all for an excuse to make like a fictional diva and accessorize our accessories—getting (un)dressed to the nines is the ideal opportunity to make use of props. And by that of course we mean shoes, bags, and—if you're feeling Fifty Shades, why not—a non-bachelorette party gift bag sex toy or two (we're talking those classy—and very effective—ones by the likes of JimmyJane and
Lelo
). And when he suggests a threesome, we'd recommend name-dropping a friend—say,
Tom Ford
,
Manolo
or
Charlotte Olympia
.
—Chelsey Burnside

Hair, Makeup & Grooming | Wendy Rorong - Plutino Group

Models | Nigel White, Sutherland Models; Alexis Armour, Chantale Nadeau