Living
How to Save Your Shoes This Winter
To preserve and protect.
---
With winter comes a bevvy of, well, let's just call them 'annoyances.' You know, like dehydrated skin (our favorite beauty editors are attempting rescue) and static so intense that we usually look like Grace Coddington (and not in a chic, Didier-did-our-hair way) once we strip off our down-filled exoskeleton. But the ultimate plague might be those swirly white salt stains that eat away at the creamy leather of our now permanently damp Givenchy boots. And talking about the havoc the season wreaks on our Manolos might actually make us cry (but actually).
Like any fashion person worth their Miu Miu, shoes are the foundation of our wardrobe. Hell, we've been known to evade a wine night for the sake of saving those they-just-cost-me-half-a-paycheck stilettos. So, to increase their life expectancy, we spoke to our local cobbler (and shoe-whisperer) Lorena Agolli of Sole Survivor about how to care for our babies.

Top takeaway: Don't skimp on maintenance. It's worth it.


On how to choose a perfect pair…

"I'm not a big fan of any footwear made with vinyl, since it's really not that durable. With that being said, whichever shoe/boot you buy will need a little extra time and money to make sure it lasts season-after-season."


On how to maintain your shoes…

"Always clean and condition your shoes, especially before the season ends. Boot shapers and shoe trees (or you can even stuff them), help preserve the shape of your shoe or boot when you're storing them. To prevent wear and tear of your soles, I would suggest adding a protective rubber half-sole and replacing it on time can prevent further damage and it's also much more cost efficient!"


On DIY shoe fixes…

"Salt stain remover (equal parts white vinegar + water)
Regular leather cleaner (equal parts rubbing alcohol + water)
For scuffs on patent leather: Vaseline helps wonders!"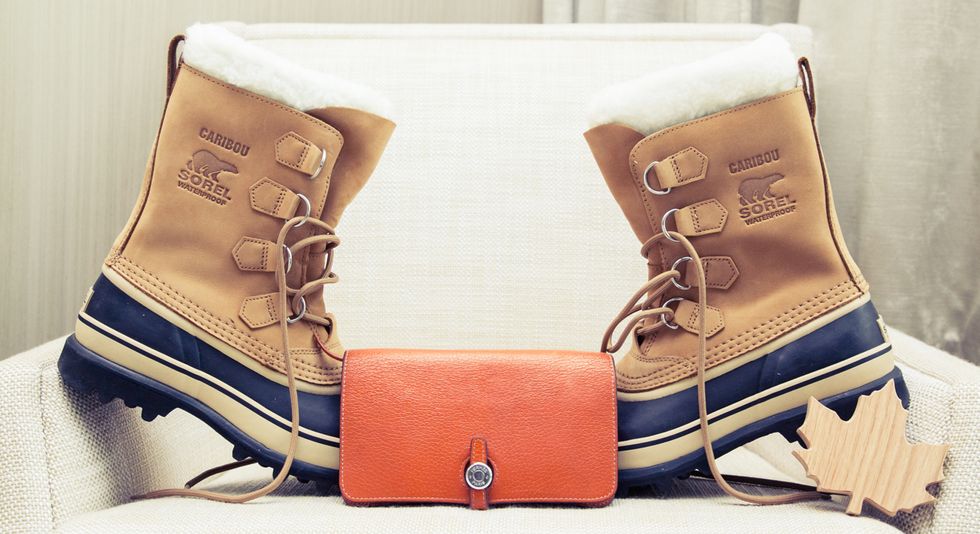 On how to prevent winter damage…

"It's all about taking pride in the things that you own and really taking the time to take care of them. So, if you buy a new pair of winter shoes/boots you want to make sure that you spray protect them initially. Continue to care for the upper-part of your footwear by staying on top of cleaning, conditioning, and polishing your shoes. Take your time with cleaning by using the at-home remedies (mentioned above). The biggest mistake people often make is quickly wiping away salt stains and then sealing with a leather protector, which can cause more damage to the leather. Always let the salt stain dry completely and when you don't see any white residue, that's when you can continue with the conditioning process."


On when to leave it to the professionals…

"I'm hesitant in saying any shoe repair should be a DIY. Coming from experience, it's common for people to use the wrong materials to repair shoes – I've even seen people use staples to hold heels together – and it can cause much more damage. Bring your shoe to a cobbler before you walk a hole into your sole. If you feel like the sole is thinning, it's time for you to come in and get it replaced. You also don't want to wear your heels down to where the leather starts fraying, since you won't be able to repair them."