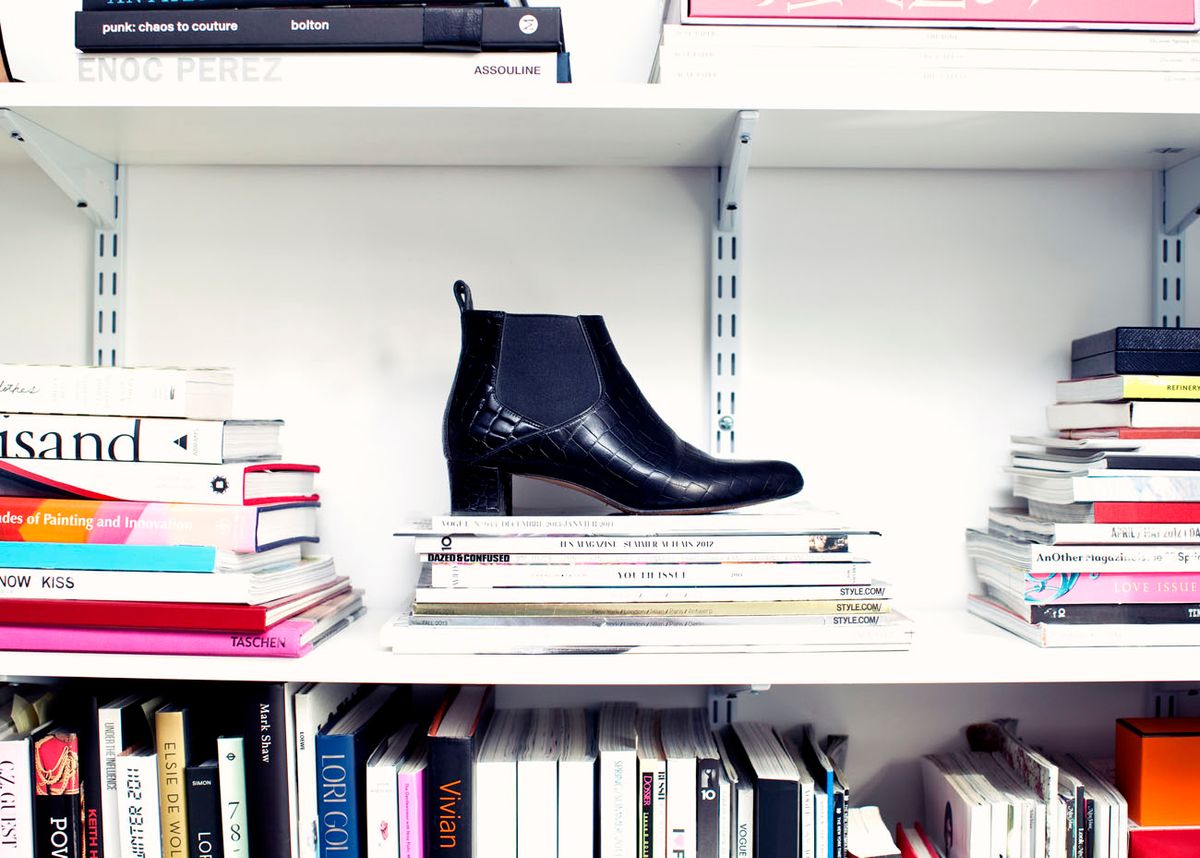 Photography by Erik Tanner
Career
Deskside: Stella Bugbee
Editorial Director, The Cut, New York Magazine. New York
Welcome to Desksides, The Coveteur's brand-spanking-new series in which we sit down with leaders in various creative fields and figure out how they got there. We guess we could've also named this, "how the hell do I get your cool job," accompanied with a "help me I'm poor" GIF from Bridesmaids, but then realized going the mononymous route was a little more succinct.
---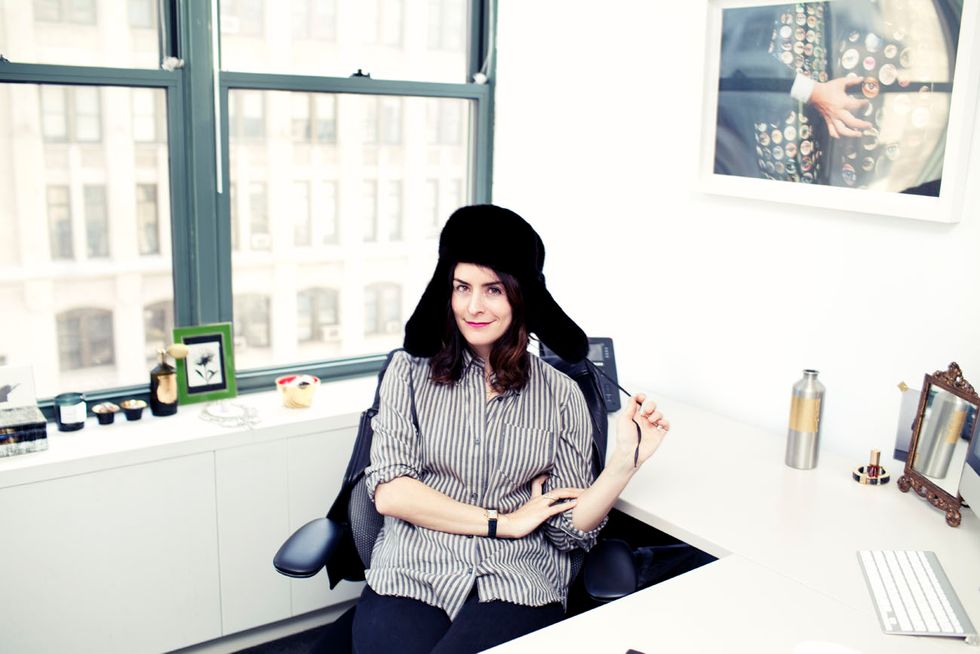 For our first feature, we spoke with Stella Bugbee, Editorial Director of
The Cut
, also known as New York Magazine's hub for everything from astrology GIFs to cutting fashion commentary and rigorously documented celebrity style lookbooks. Or as Bugbee herself put it, to "cover the dumb stuff really smartly and the smart stuff really lightly." Here, she talks what she looks for in job interviews, what she regrets publishing, and bringing on Cathy Horyn.
ON MAKING THE JUMP FROM DESIGN TO EDITORIAL:

"I did a lot of creative direction. You know, I studied communications, design... I taught at Parsons for a long time and I always taught classes that were about writing or about magazine-making, kind of the way you would approach something as a designer, or as a visual person, but from an editorial perspective. All along I was going back and forth between authorship—you know, being the editor—and also kind of driving the look of something. Weirdly I think that all sort of set me up for a job like this. It's both very visual and editorial."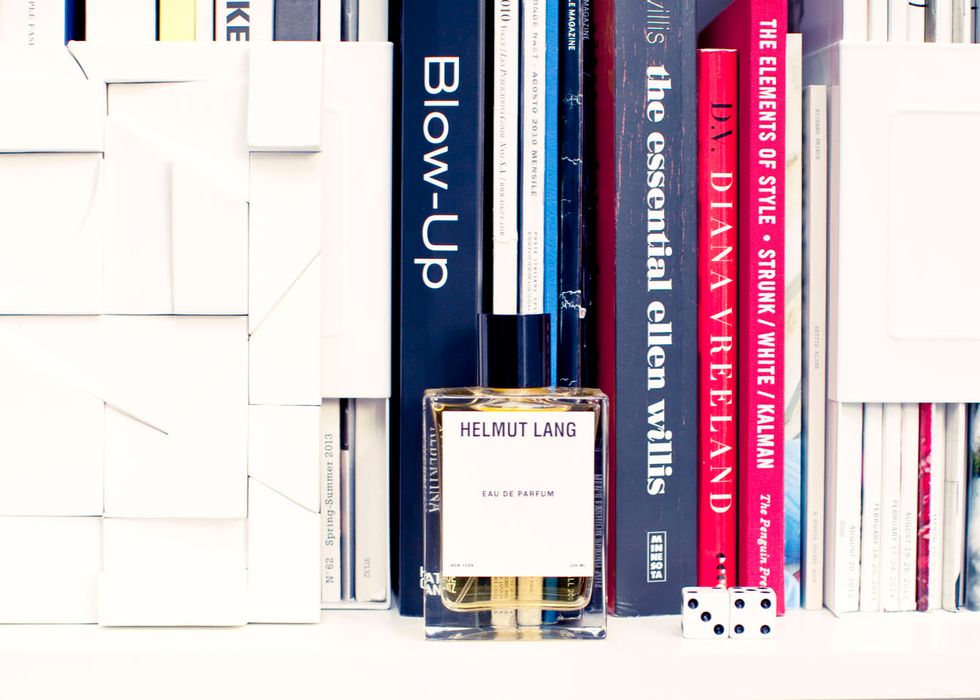 ON HER INFLUENCE ON THE CUT & THE IMPORTANCE OF FILTERING:

"I think that that sense of humor and sensibility, the visual look of it [The Cut]... it has a huge part of my DNA in it. Everybody on the team is incredibly important and we have some very funny writers; I think we have a very experimental approach. 'Is it boring to us?' We have a filter, basically, that I think everybody that comes on staff just kind of absorbs. Because of who we are and because of who works on it, we always come up with a slightly unusual, slightly off take on things. You put every thought and every story, aggregation and original piece through this filter. Does it meet our criteria of what's interesting to us as a group? That's a pretty strenuous little filter. Once it's put through that, you can really cover anything—how can The Cut cover X, Y or Z?"


ON WHAT SHE LOOKS FOR IN NEW EMPLOYEES:

"Humor is of course one of the biggest things that we're looking for. I look for very smart, very funny, irreverent types. A really good sense of humor and a willingness to play. To be super smart, but don't take everything super seriously. I would look for a great deal of ambition within a person—[who] has a sense of ambition to their writing and they want to do bigger, better things all the time for themselves. When you look for people like that you weed out a huge portion of the population. We cover a lot of silly things, but the general New York Magazine approach is always to cover the dumb stuff really smartly and the smart stuff really lightly."


ON HER AVERAGE DAY:

"We start super early in the morning, passing links around to one another to talk about what's going on in the world. It starts at 7:30 in the morning. We have a constant chatroom that all the writers and editors are in that's on everyone's phones. In the morning, I check Twitter, I check the news, and then we're checking in the chatroom to see what some bloggers are talking about or what they want to write about. Then we kind of discuss a take on whatever the news is. You know, if it's Galliano for Margiela, what are we going to say about that? How are we going to report it? I'll go back and forth with the writer. Sometimes we know ahead of time; we'll drive it through the headline and then the writer will go write it based on that. Sometimes the writer will have a strong opinion about something and we'll figure out the best way to package that information for the reader. We also always have five or six things planned for the day; those features that are original, that we know that we're going to put out throughout the day—an original photography story, interview or a personal essay or something like that. I have tons of meetings, I'm off on market appointments, have a fashion breakfast meeting or a lunch with a fashion company or team from a brand and then come back to the office, have lots of meetings, check in on the end of the day on all the stories and then leave (laughs). That's pretty much a typical day."


ON THE OL' PRINT VERSUS DIGITAL DEBATE & BALANCING THEM BOTH:

"I spend a lot of time thinking about what you can do on a page versus what you can do online and what a reader wants in both places. Sometimes the pages [in print] will come from things we've done online and because of the schedule that the magazine is on, it's just a really interesting kind of back and forth. I think to myself, well, we can put 20 pictures online and we can only put six in the book. What's the difference? What picture are we going to pick for the magazine? That's a really difficult process."


ON MAKING THE JUMP FROM PRINT TO WEB & CHASING VIRAL CONTENT (OR NOT):

"I haven't really found it challenging. I love it. The potential for your audience is infinite and you really get direct feedback about what's working, what's not working. For me, I really appreciate that as an editor because you listen to it with varying degrees of seriousness. You sort of go, oh, I see what went viral. Do I then chase what's goes viral? Not necessarily. I still do a lot of things I believe in that may or may not have a big audience, but I love knowing. I love having that knowledge of what people respond to. User feedback is just fun."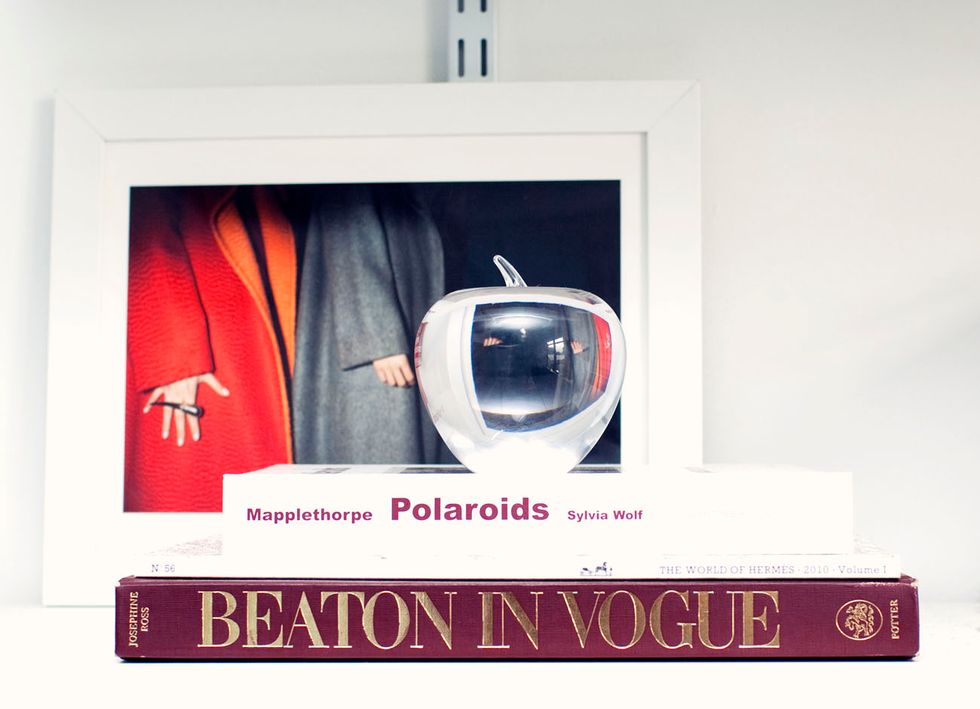 ON BEING PROUD OF WHAT YOU HIT 'PUBLISH' ON & IGNORING METRICS:

"You know, I actually firmly believe that really good content does get the audience it deserves. I don't think about it very much to be honest. I think mostly about making sure that I'm proud of what we're making. Even silly things. It's not a matter of high or low, it's more just, does this make me laugh? Does this push the boundaries in some way? It doesn't always. I don't like to think too much about pandering to traffic. I think that when you do really, really good things, they do get recognized."


ON CATHY HORYN JOINING NEW YORK MAGAZINE:

"Cathy was obviously just really exciting to me personally. She's the best! Not only do I think she's obviously on top of the game for what she does, I think she also meshes with what we believe in. It's almost just luck. The Cut has been covering fashion week so thoroughly for so many years that it gets harder and harder to do new things. I think it will be a better experience for people—just fewer small posts, more meaty posts. The world is so inundated with information, I'm really focusing on making the experience of reading about and digesting fashion more pleasurable."


ON HER DAILY, WEEKLY, & MONTHLY READS:

"I read Slate, The Atlantic, The New Yorker, the New York Times and Twitter obsessively. More and more I turn to Instagram as a source of news—almost as a feed to find out what people I follow are doing... not just friends, but I mean an actual culture barometer. And magazine-wise, I like a lot of the small publications. I read The Gentlewoman; I always read Interview; I love Self Service; I like Purple. I like the real old school print fashion hubs—the monthly or quarterly. And then I'm always sort of going to the newsstand to check out new things I've never seen."


ON THE MOST VALUABLE THINGS SHE'S LEARNED ON THE JOB:

"I had some very wonderful bosses over the years and I've watched them super closely and learned a ton from them. When I first came to The Cut, Adam [Moss, Editor-in-Chief of New York Magazine] and I would have a lot of conversations about the importance of tone. It's everything, basically. I worked with Debra Needleman, she was a fantastic mentor. I learned a ton from her about asking hard questions, about service journalism, about perfectionism. I think she was she was very, very important to my career. I also worked with Raul Martinez who is at Vogue. His visual sensibilities are just incredible and his taste level is just beyond. I think I learned a lot from just being around him."


ON ADVICE SHE WOULD PASS ON TO ASPIRING WRITERS & EDITORS:

"[My advice would be] don't be lazy—and I mean that not just in terms of being hardworking. I mean it as in, push your ideas as far as they can go. Never settle for the first thing you think."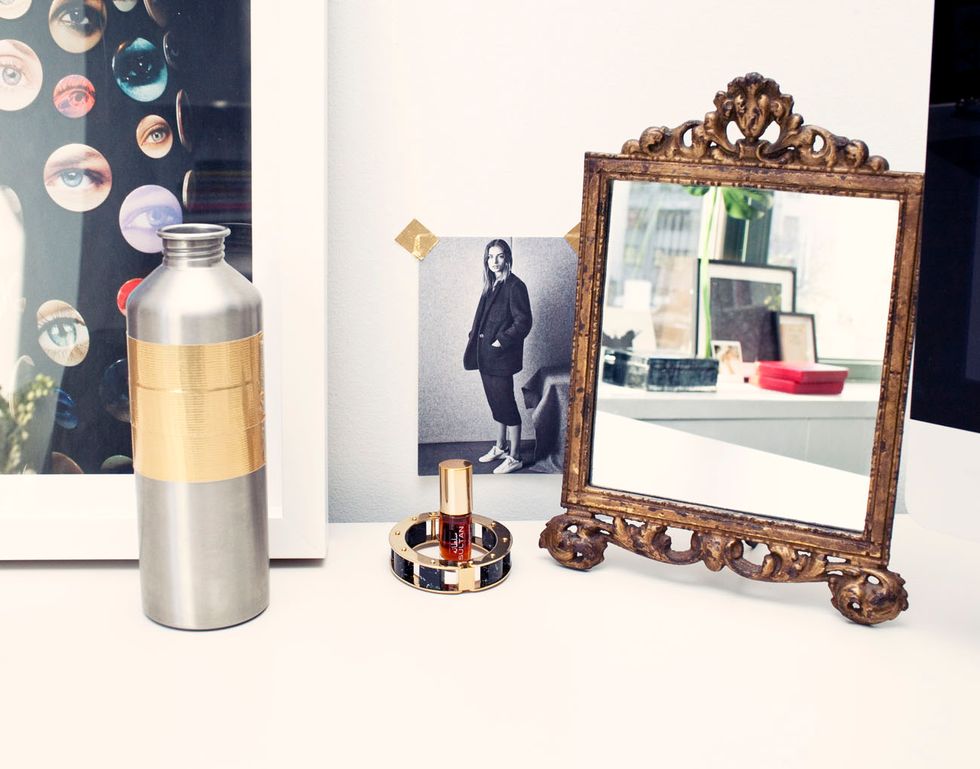 ON REGRETTING STORIES:

"All the time! Without incriminating anything, I will say there have been times—this is a general thing, in terms of advice—there have been times when, in my gut, I knew something wasn't right and I didn't have the confidence to speak up to the people who were making the decisions. So I didn't, and results confirmed my initial fears that things weren't right and did not come off the way they should have. What I've learned is to trust my instincts. If your instincts are questionable or something is possibly wrong, then you need to jump in front of that thing and stop it from happening or at least raise the alarms."


ON JON STEWART & THE LISTICLE:

"It's all about tone and it's all about audience. You could put every listicle in the world on your website, but if doesn't really mesh with who you are... I always like to think of The Daily Show. I think we're the most similar in that way. My approach is like, The Daily Show can talk about anything and you don't necessarily stop watching the regular news, but you just want to hear what Jon Stewart is going to say about whatever topic. The Cut is similar to me: you may have read the Women's Wear Daily piece about whatever news of the day, but you want to hear what we are going to say about it. That's the difference."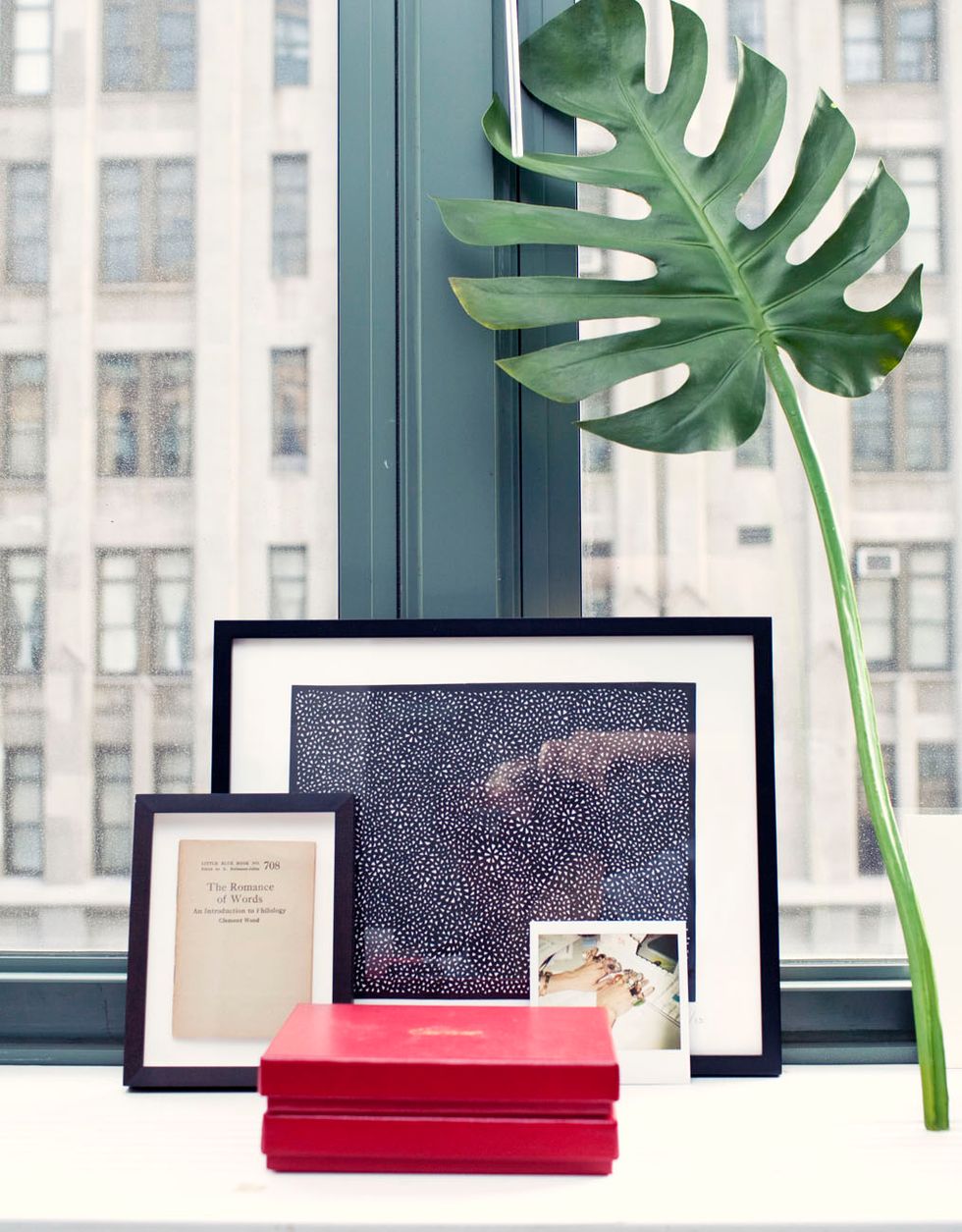 ON WHERE IT ALL BEGAN:

"I was a double major in college in both writing and design. All along I have loved the idea of marrying those two things. My parents growing up were pretty cool, they had a subscription to Interview magazine and Vogue, so I definitely grew up sort of reading lots of different magazines from a really early age. We got Interview in the '80s when I was a child and I loved the covers and would pore over them like, 'Oh, there's this whole other world out there.' They would come and you'd get so excited because it didn't look anything like the world I was living in."


ON THE FUTURE OF DIGITAL CONTENT:

"I think we are in a really exciting moment where the audience is super smart and they want to be spoken to smartly. You know, you can have a site like ours the reader, she's a super smart woman who wants to know about politics and trends and shopping, and read a super personal essay about someone's mother. Treating people like whole people—I'm hoping that's the trend. I think online is just getting more and more ambitious. I really hope that's the trend going forward."