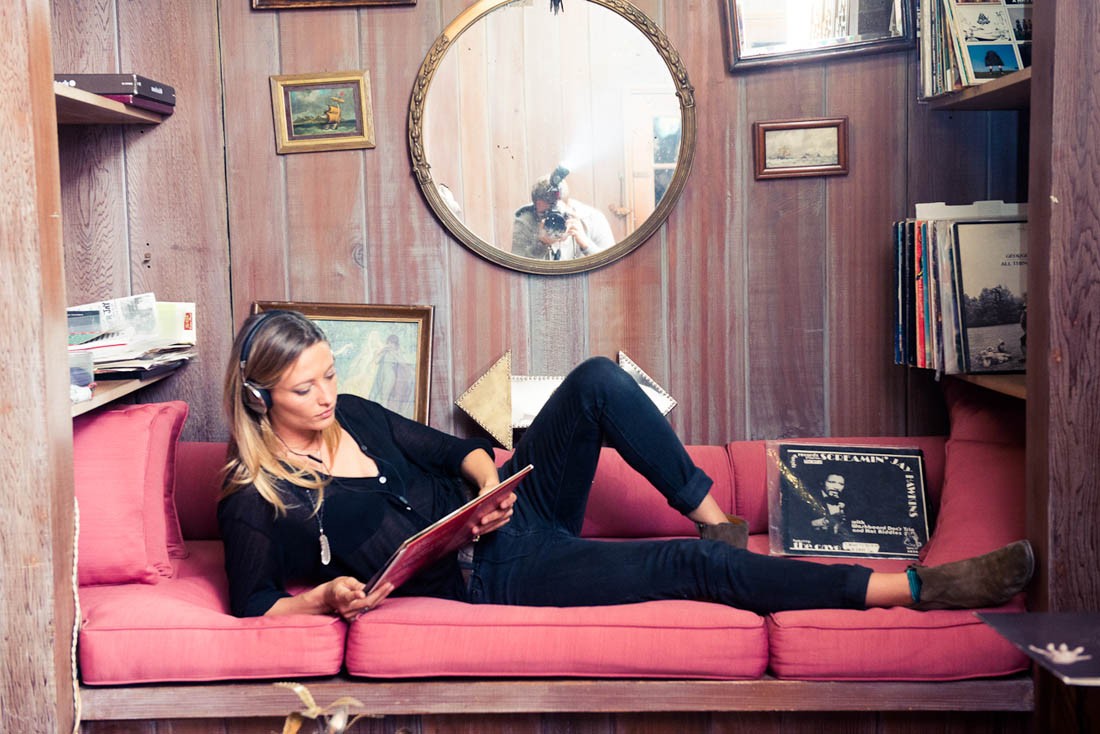 5 Podcasts to Listen to Post-Serial
While you wait for #SerialSeasonTwo.
With its deliciously addictive trifecta of high-school politics, charming would-be sociopaths, and a murder perforated with enough holes to fill 12 tantalizing episodes, Serial had to be one of our favorite finds of 2014. And that's saying something, considering it was also the year of The Non-Mom Bob, butter coffee and oil that supposedly cleanses your skin. But we digress.
If this is the first time you're hearing about the podcast to end all podcasts, kindly retreat to the rock under which you've been residing with a pair of noise-canceling headphones. In all seriousness, if you haven't yet found yourself entangled in the messy, bewildering world of Adnan Syed and the murder of Hae Min Lee—for the love of the Crab Crib, did he do it or did he not?!—get on it, like, now.
But if you're like us and binge-listened over the course of one (very productive) weekend, you're going to need a new fix. Take it from we commuters—nothing makes that trek to work fly by quite like 30 minutes of sarcasm, stories or schoolin'. Here are the podcasts on our Stitcher rotation until we get a Serial Season Two.
Invisibilia
It's brand new and being plugged like crazy on the NPR circuit. And with only two episodes out to date, it's too early to say, but Invisibilia may just be the next Serial (hey, we've never been ones to watch our pronouncements). It's all about exploring the invisible forces that shape human behavior and it checks all the boxes: Dark and intriguing plot lines? Yup. Investigative journalism? Definitely. Mellifluous and super-smart female host? It's got two!
So far, we've been introduced to a woman with a super-rare condition that renders her incapable of feeling fear, a newlywed who was suddenly overcome with murderous thoughts towards his beloved wife, and a friendly Burmese python. Have we got your attention yet?
EPISODE TO CHECK OUT: The Secret History of Thoughts
StartUp
For all the aspiring entrepreneurs out there, StartUp is a candid look at what it takes to start a business. Although the business host Alex Blumberg is launching on the show is a podcasting company (it's all very meta, we know), the lessons are universally applicable. The mics are on through everything from botched elevator pitches to billionaires to tense valuation negotiations and interviews with potential partners. Favorite character award goes to Blumberg's hilarious wife, who occasionally jumps in to shut down an idea or particularly terrible company name ("Orello?!").
EPISODE TO CHECK OUT: We Made A Mistake
Under the Influence
For those in the advertising industry (or are just diehard Mad Men fans), Terry O'Reilly tells stories about the weird, wonderful world of marketing. From companies that cash in on viral videos, to branding the Rolling Stones, to nightmarish anecdotes of terrible customer service, to that time Nike crashed the Olympics (which just happened to be sponsored by Reebok), Under the Influence is an insider's look into the trends, tales and titans that shape ad culture.
Plus, it's in its tenth season, so there's no shortage of episodes to binge on.
EPISODE TO CHECK OUT: Ambush Marketing
TED Radio Hour
You know that burst of I-can-do-anything endorphins that follows a good TED Talk? Think of TED Radio Hour as a portable version. Each episode hones in on a theme—like misconceptions, mind games, or where happiness comes from—and weaves together interviews and clips from talks to tell a story on the subject. Take our word for it—start the day by listening to an episode, and you'll be chock full of inspiration come 9 AM. Just don't be that coworker who rehashes every anecdote over morning coffee, 'kay?
EPISODE TO CHECK OUT: Transformation
Planet Money
Okay, so this one's probably already on your radar. But over the past year, Planet Money has seriously stepped up its content game—if you're not already an avid listener, don't let the name scare you. The podcast is made up of bite-sized segments all about the dollas, told in a way that even those of us who got through that macroeconomics class by the skin of our Crest Whitestrips can understand. Bonus: Now we have some serious insider insight on how the gym steals all our money, why you'll never see a price tag in a jewelry store, and how to make a salary as a full-time hypebeast.
EPISODE TO CHECK OUT: Cow Noir
Honorable mentions