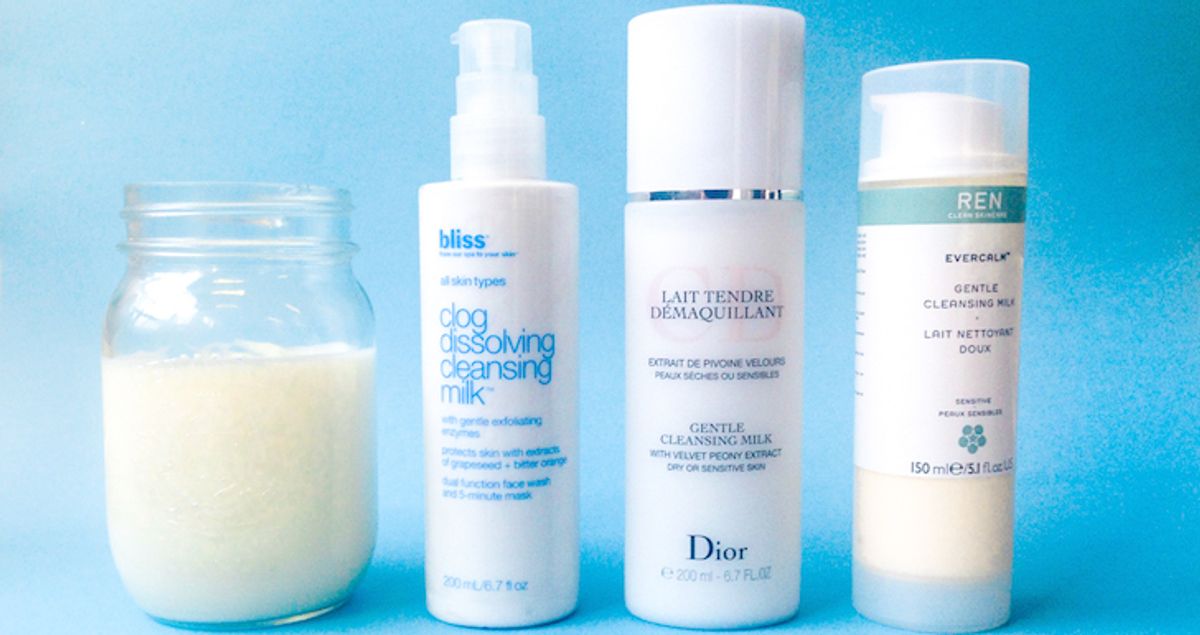 Skin
Trust us when we say this is one product you should consider for your winter skincare arsenal.
Cleopatra, the last pharaoh of Ancient Egypt, was renowned for her incandescent complexion and brilliant beauty. Her secret? Bathing frequently in fresh donkey milk (but actually). She would even take the animals with her when traveling so she could access her favorite beauty regimen on the fly.

Thankfully for us, reaping the benefits of this ancient beauty ritual no longer requires access to a farm. Cleansing milk, the latest in a multitude of cleansing options (and here we were thinking out Cetaphil routine was so simple), has hit shelves and our collective consciousness with a vengeance, with myriad brands coming out with their take on the product. The promise? To remove makeup and keep skin supple without upsetting your face's delicate moisture balance—a feat that, let's be honest, is particularly precarious during the harsh winter months, when 30 degrees feels practically tropical (ugh).


---
But let's get down to the dirty deets. Cleansing milks can range in consistency from a creamy liquid to products with more of a gel-like consistency. Opt for the former, which promises a gentle, fragrance-free solution designed to dissolve long-lasting makeup while maintaining skin's moisture barrier. It's easy to use: you simply massage the product into your skin and then rinse with water or wipe off with a cotton pad. And depending on personal preference, most milks can act as either a substitute or precursor to your regular cleanser.
If you rinse, the product comes off easily, taking icky grime (and prime pimple breeding ground) with it. And while it breaks down and dissolves skin makeup, you'll still need your eye makeup remover to get rid of any lingering mascara. That said, the formula is gentle enough for regular use (especially when it comes to our winter-worn epidermis).
Designed to leave your skin's natural oils untouched (and post-cleanse, softer and suppler), cleansing milk is recommended for very-dry to dry skin types (so, like, all of us suffering up here in the Great White North). Think of it as the first step in a two-part system and follow up with a rich moisturizer (we like Eve Lom's) to really lock it down.

And, okay, so maybe we're not going full Cleopatra and actually bathing in fresh milk (we're not even sure how gung ho we'd be about that IRL anyway, but we're just waiting for it to crop up as a spa treatment), if the essential properties are the same and it was good enough for a queen, we'll take it.