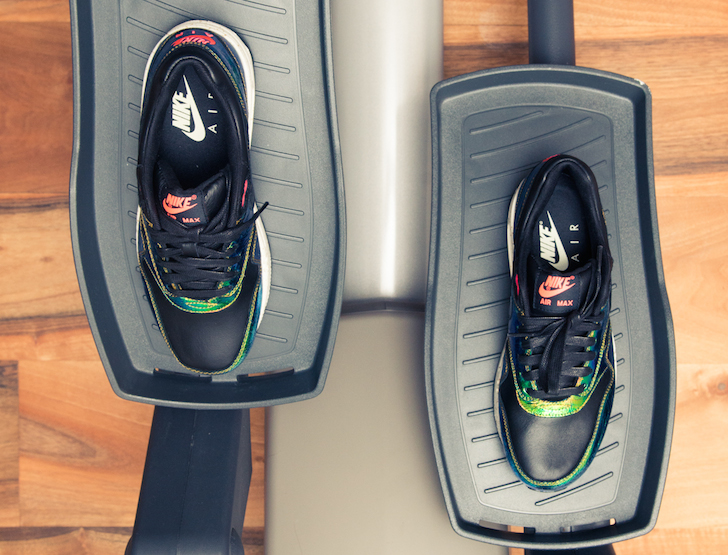 The 4 Biggest Fitness Trends of 2015
Move over, #HealthGoth.
We're not sure at what point group fitness classes and purported nutritional value of juice orders began to hold as much clout socially as arguably equally arbitrary signifiers like cars and handbags, but, well, here we are. In the past few years, the always-shifting ideal of health has inspired everything from New York Times' trend pieces (#HealthGoth) to the purchase of many an expensive blender. And given that nobody wants to be the last girl still faithfully strapped to her spinning bike, we'd like to introduce you to what just might be the SoulCycles, FlyWheel and various boutique bootcamps of 2015.
Treadmill Studios:
Mile High Run Club, New York
While for some the treadmill is a nightmare (in case the metaphors it's been roped into haven't tipped you off), but for others, as little as 20 minutes on one is enough to be a transformative, restorative experience. Treadmill classes, like Noho's Mile High Run Club, combine the group cardio elements of your favorite spinning classes with structured intervals of kettlebells, with the option of participating in marathon-like stretches for more seasoned runners, too.
Linebacker-Worthy Strength Training:
Soho Strength Lab, Tone House New York
As serious gym habits become increasingly de rigeur, the stakes become increasingly higher, too. Case in point? The likes of Soho Strength Lab and Tone House New York (whose staffers of personal trainers whose resumes and staff range from former gymnasts to one-time Muy Thai boxers) will pretty much kick your ass—only you'll thank them for it. They focus on mixed strength training, combining everything from rowing to kettlebells to battling ropes (you thought CrossFit was hard? Just you wait...) to power sleds.
Sweat by Numbers:
S10 Training, New York
For those among us who are motivated by measurable, numeric results, S10 is likely just the thing to soothe your left-brained tendencies. Tribeca's S10 Training's programming is based around the belief that the idea percentage of body fat is roughly 10% and focuses on getting clients down to that number—or as close as humanly possible. Oh, and memberships are limited to 100 people and include a vetting process, in case you thought we were kidding.
Prescription Workouts:
La Palestra, New York
Remember the days where people actually worked out to feel better, rather than look good in the Cushnie et Ochs cut-out cocktail dress they just ordered (and nevermind to snap a requisite gym selfie)? While you might feel the endorphins everyone waxes poetic on upon exiting its doors, lets be real—getting to the gym is more often motivated by an upcoming date or a pair of jeans than it is the actual "health" benefits. La Palestra, however, is focused on prescriptive, functional exercise as a process—"not a means to an end". After a full medical evaluation, its staffers ask members to choose a non-aesthetic health goal (like waving goodbye to back pain or being able to take the stairs without being robbed of breath) and design a program tailored to individual needs. Think of it as couture, but for your cardio.