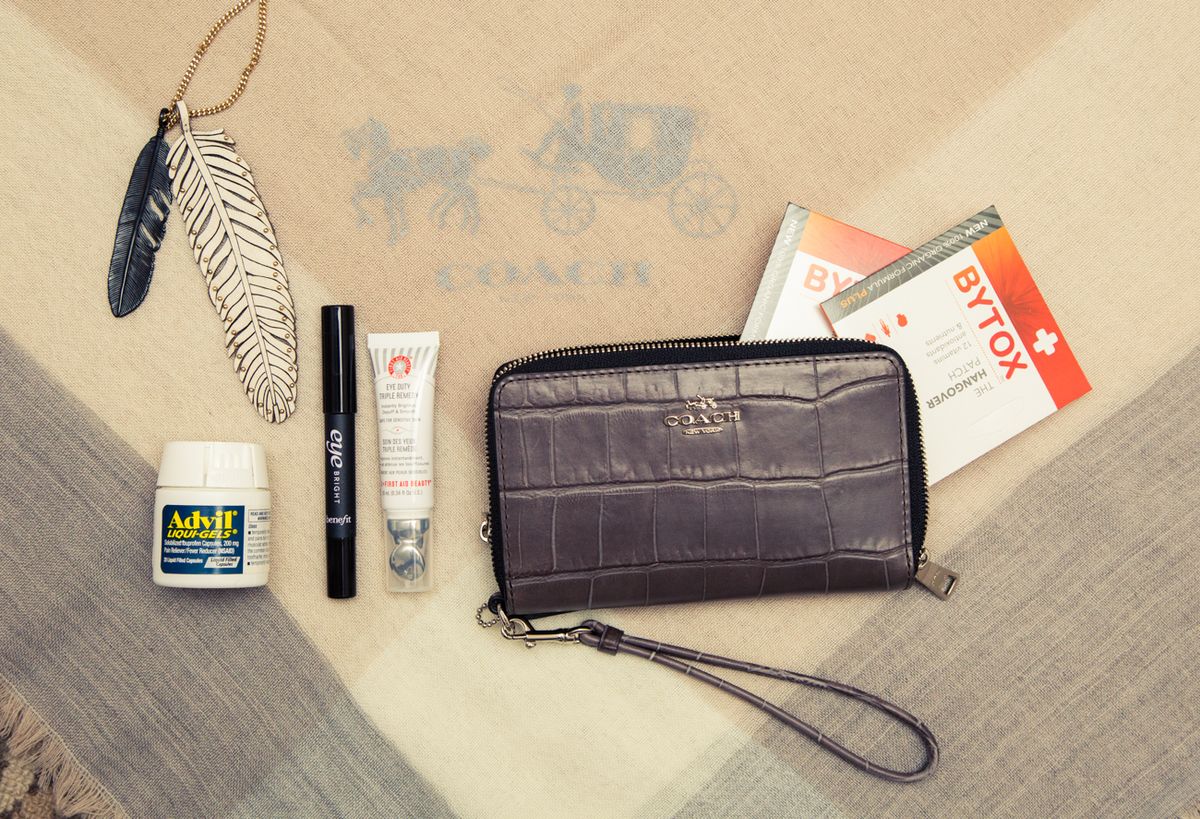 Fashion
To get through those holiday situations you just can't avoid.
Renée Rodenkirchen
---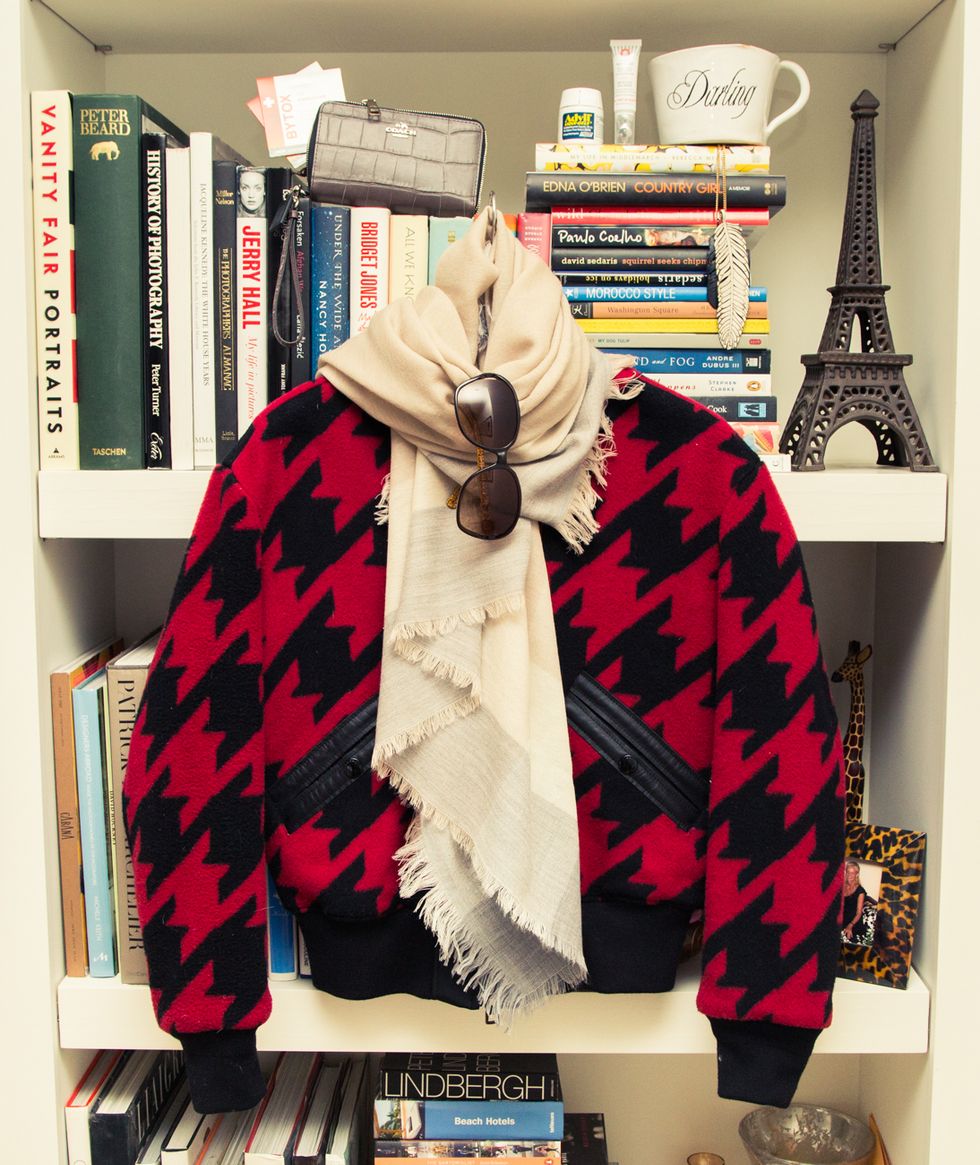 In a few days, all the presents will be unwrapped—a somewhat odd mix of gift cards, books, lumpy sweaters and the one pretty thing your best friend persuaded your boyfriend to buy you. But it's the thought that counts, right? And then it's the rest of the holiday, during which we inevitably find ourselves in, ahem, situations we only wish our gifts prepared us for.

This year, with the help of our friends over at Coach, we're being proactive—about holiday sale shopping, dealing with that post-turkey food coma and actually giving ourselves that one major splurge item we've been eyeing for the past four months. Consider this a gift guide that's actually geared towards surviving the holidays.
For the fatigue and extreme fullness that reliably follows a massive meal and plenty of wine, we'd very much like a cozy (and cute) camo scarf to wrap our bloated self in, a box set of our fav throwback shows (Donna and Kelly are essentially our best friends in times like these) and a ginger shot to wash it all down.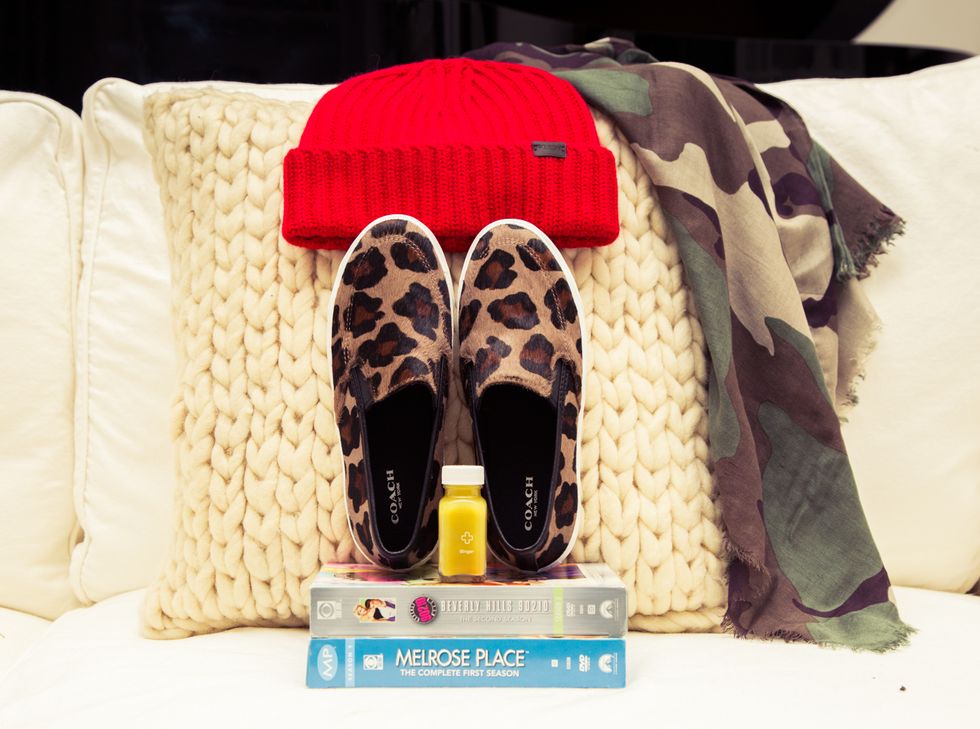 Our new holiday gifting strategy involves saving a little extra after purchasing pressies for everyone our great aunt's new boytoy to our second cousin's 2-year-old for that one extra special thing you wish you would find wrapped under the tree inscribed with your name, but know with confidence you won't. Maybe it's that ridiculously expensive (but oh-so-worth it) candle; the buttery soft cross-body bag; or (our choice) that teddy bear coat, which, once ours, will be the only outerwear we'll ever need ever.
Those up-to-70-percent-off opportunities require serious preparation. Some kind of note-taking device to record different purchasing possibilities, a solid set of footwear that will last through a marathon day of retail therapy (our chosen remedy for too much time spent with extended family) and an extra large backpack that will tote all your finds.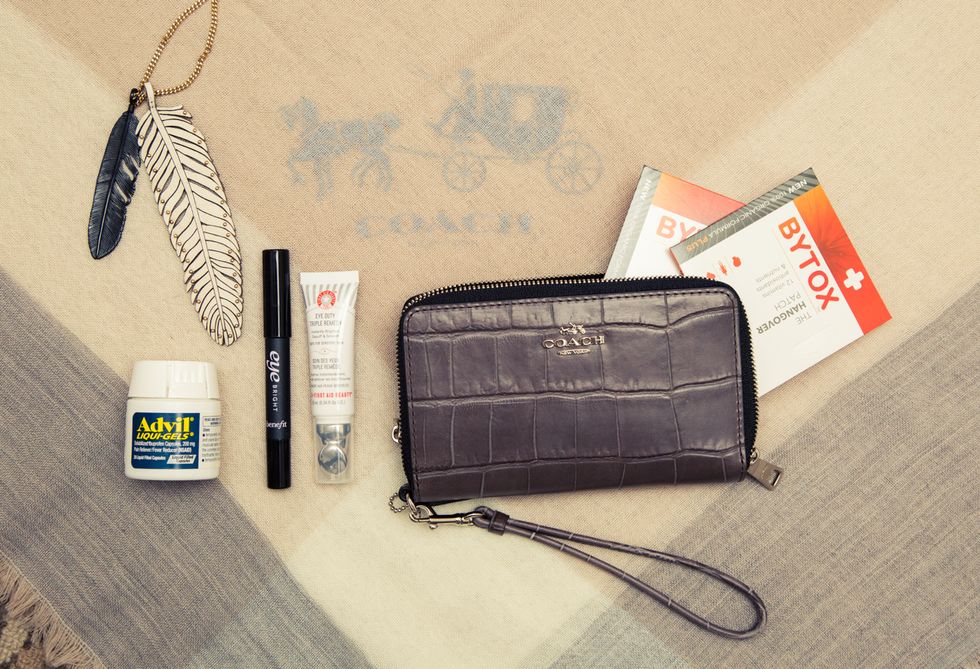 The day following the night spent ringing in 2015 far past midnight likely isn't the most, um, energetic of days; and we're guessing a 3 P.M., extra-greasy brunch is in order. Cue the miniature clutch (today is not the day for heavy lifting) stocked with Advil, an super-size-me cup of coffee and face-covering sunglasses to keep out any overly bright light.
After an extended visit to your hometown and all that that entails (run-ins with old high school teachers and sweethearts alike), the plane, train or automobile trip back to the city is something of a therapeutic experience. We'd like a few restorative beauty treatments, a well-sized duffle to fit all our gifts and a sophisticated self-help book to get us back to the grind frame of mind.